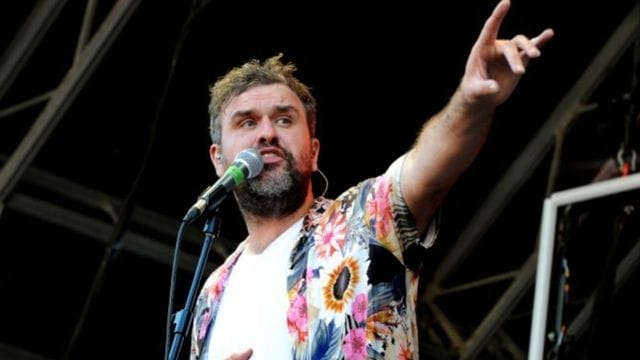 Reverend and the Makers Have Shared the Soulful Single "High" and Announced a New Album.
Reverend And The Makers have revealed information concerning their upcoming album and have made available the ethereal track "High."
The band announced that their seventh studio album will be titled "Heatwave In The Cold North," and they also revealed the album's cover art and track listing. Pre-orders for it can be placed on this page; the release date is set for April 28th, 2023.
After releasing the album's title track earlier this year, the band has now provided a second sample from the record, which you can listen to below. This comes after the band shared the album's title track earlier this year. John McClure, the band's frontman, likened it to "lounging around on a bright day while your beloved gets high."
"Imagine if Barry White lived in Sheffield and you got there," he continued after that. "What would happen then?"
The band released "The Death Of A King" in 2017, and "Heatwave In The Cold North" is their first album since then.
The following are the songs that are included on the record:
1. 'Heatwave In The Cold North'
2. 'Problems'
3. 'A Letter To My 21 Year Old Self'
4. '26 Thousand Days On The Earth'
5. 'High'
6. 'I Hate It When You Lie' 
7. 'You Don't Love Me'
8. 'Overthinking'
9. 'The Exception'
10. 'Living Without You'
In 2023, the band will also embark on their first tour of the United Kingdom in the past four years. The tour will begin on February 2 at the Brighton Concorde 2 and will include a stop at the Islington Assembly Hall in London. The tour will come to a close with two homecoming shows in Sheffield. Support will be provided by Supergrass drummer Danny Goffey and The Ramona Flowers, respectively.
The sale of tickets has already begun, and you can make your purchase on this page.
FEBRUARY 2023
2 – Brighton Concorde 2
3 – Northampton Roadmender
4 – Cardiff Tramshed
6 – Norwich Waterfront
7 – Liverpool O2 Academy 
9 – Birmingham O2 Institute2
10 – Bristol O2 Academy
11 – London Islington Assembly Hall
13 – Glasgow St Lukes
14 – Newcastle University
16 – Manchester Academy
17 – Sheffield O2 Academy
18 – Sheffield O2 Academy