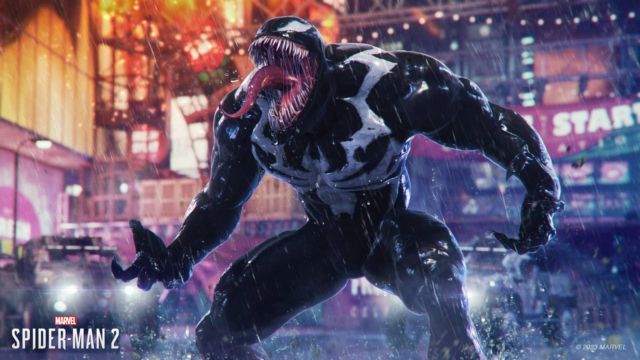 Marvel Spider-Man 2 – Villains, Release Date, and Everything You Need To Know!
Spider-man 2 Release Date: This year, big video games have been coming out all the time. Looking ahead to the end of 2023, Sony hopes that Marvel's Spider-Man 2 will be a great way to end the year.
This time, producer Insomniac Games is putting both Peter Parker and Miles Morales in an adventure where they have to fight Kraven the Hunter, the Lizard, and the dangerous Venom.
We've got our best look yet at a game that looks dark but fun to play thanks to a new, longer gameplay demo from the PlayStation event in May.
Spider-man 2 Release Date
Marvel's Spider-Man 2 will come out on PS5 on October 20, 2023. The date was announced at Summer Game Fest, and Insomniac's creative director, Bryan Intihar, said he was "very confident" that the company would meet it. Intihar also showed concept art for the game.
Read More: Alan Wake 2 Release Date Announced Get Ready for the Thrills!
In one of the pictures, Miles and Peter are fighting Venom. If you're wondering who is wearing the symbiote, it's not Eddie Brock.
This version of the Spider-Man enemy is not Eddie Brock's other self. Intohar said that the company wanted to make a story that was different and would surprise people.
Spider-man 2 Platforms
Although Marvel's Spider-Man was initially published on PS4 and then subsequently on PS5 in an updated version — Miles Morales was available on both PS5 and PS4 at the same time — the previous generation of consoles will not be supported by the game's sequel.
Read More: Gta 6 Release Date Rumors, News, and Speculation
There has been no confirmation regarding a version of Marvel's Spider-Man 2 for the PC, and the game will only be available for the PlayStation 5 console.
In August 2022, Marvel's Spider-Man was initially made available for purchase on PC through Steam. Miles Morales was made available for purchase later the same year, in November.
Marvel's Spider-man 2 Preorder Bonuses
There are a variety of different editions of the game that may be preordered ahead of time for Marvel's Spider-Man 2. There will be a basic edition that features early spider-costume unlocks and skill points, a deluxe edition that features additional Spidey suits and bonus items for the photo mode, and a collector's edition that features a 19-inch statue of Peter and Miles against Venom.
Read More: Lidia Poet Season 2 Release Date: What Happen in the End of Season 1?
All three editions will be available for purchase. You may find additional information at our Marvel's Spider-Man 2 preorder site if you click here.
Is Marvel's Spider-Man 2 a Co-op Game?
The only thing better than one Spider-Man is two Spider-Men, and since the reveal video hinted at some kind of tag-team action, fans have started to think that the sequel will have some kind of co-op mode. So far, Insomniac has only talked about Spider-Man 2 as a game for one person. Insomniac's Ryan Schneider said in a PS Blog post last year, "We're so excited to continue the journeys of both Peter Parker and Miles Morales in their most epic single-player adventure yet."
Marvel's Spider-Man 2 is single-player with no co-op, according to an Insomniac Games update after the May PlayStation Showcase. The game lets you swap between Miles and Peter. When touring New York, you can "freely switch between them with a simple button press."
In the main plot, you can swap between Spider-Men. "We choose when you move between Pete and Miles in the main tale. The plot always benefits from those adjustments." Creative Director Bryan Intihar says switching between the two is "based on what we want to do for how the story plays out."
How Has the Gameplay Changed?
Peter Parker and Miles Morales have spider-like speed, strength, and agility, yet their talents differ greatly. Parker's gadgets set the standard for acrobatic combat and web-slinging, but Morales' bio-electric talents set him apart.
New Insomniac skill trees were for Peter, Miles, and a joint one. This provided the characters "a sense of familiarity" and unique powers, said game director Ryan Smith.
Miles can punch hard or trigger optical camouflage with his bio-electric talents, but Peter is crueler with his symbiote.
After the symbiote attaches, Peter gets sticky tentacles and painful takedowns. "The Symbiote punch attaches to walls and throws foes at one target.
This changes Spider-Man fighting "Smith told IGN. The Symbiote introduced something new. The symbiote's power, strength, and aggression delivered Peter "borderline brutal." finishes, said Intihar.
In another interview, Intihar labeled players "acrobatic improvisers" who deploy powers and devices in battle. Our heroes are 'acrobatic improvisers,' and Spider-Man 2 needs new combat skills "Intihar.
Miles' two bioelectric Venoms and Pete's Spider-Arms and Symbiote powers are used in every fight. These talents and new spider gadgets like the Web Grabber generate amazing combos. Marvel's Spider-Man 2 benefits from Insomnaic's accessibility. With a cool function, slow gaming by 30%, 50%, or 70% and resume anytime.
Conclusion
In conclusion, "Space Marine 2" is one of the most anticipated Warhammer 40,000 games and promises an entertaining and immersive experience.
As of my last update, the game's release date was unknown, but E3 2022's announcement was an encouraging sign of development. Fans can only hope that this long-awaited sequel will soon arrive and the Emperor's finest will fight again.