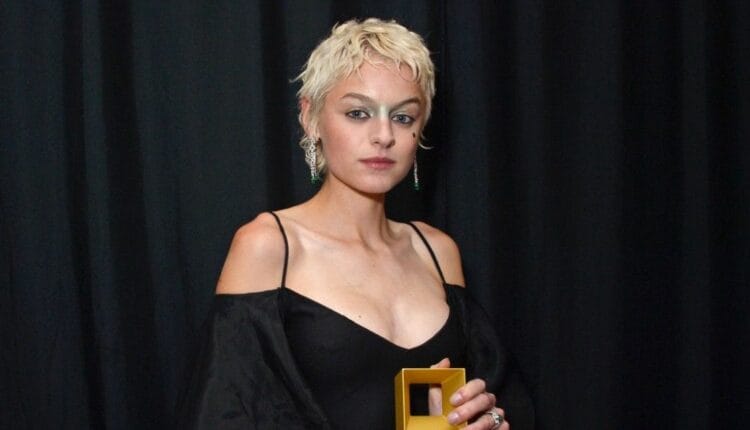 Is 'My Policeman' Star Emma Corrin Dating Anyone
Emma Corrin is a Hollywood actress best known for portraying the historic Princess Diana in the smash television series The Crown. In 2020, they portrayed Diana, Princess of Wales in the fourth season of the Netflix period drama series The Crown.
The public as well as the critics adored and praised Emma's rendition of Princess Diana. They received a Golden Globe Award for Best Actress and an Emmy nomination for their outstanding performance as Princess Diana.
When you're a celebrity in the public light, it's only natural for fans to be curious about your personal life behind the scenes. And let us inform you that Emma Corrin has taken their sweet time to discuss their relationship life. Learn everything about the love life of The Crown star by reading on.
Is Emma Corrin Single or Ready to Mingle?
Let us inform people who are unaware that Emma Corrin came out as gay last year. According to multiple accounts, Emma added "they/them" pronouns to their Instagram account in July of this year.
During an interview with Vogue magazine in July 2022, Emma was asked about her dating life. Then, they stated that they "loved people" regardless of gender preference.
READ MORE Hootie And The Blowfish Songs: What Hit Single Did Hootie and the Blowfish Have in 1996?
Emma, in the same interview, recounted their first date with a woman. Corrin stated to the publication, "It was incredible. We didn't end up seeing each other again, but she filled me in on everything."
Corrin even admitted that they felt a great deal of pressure to prove their identity, adding, "I'm still figuring out all of this gender and sexuality stuff. And yet, I'm seeing a guy? That feels extremely contradictory, even though I'm very thrilled." During the interview, Emma did not reveal the guy's name.
When Was Emma Corrin Last Seen on the Screen?
Recently, Emma Corrin was seen in the Amazon Prime Video film My Policeman. Friday, November 4, the romance drama was released on the streaming giant's site to mixed reviews. Three young individuals and a forbidden love are depicted in the film My Policeman.
READ MORE Listen to an Excerpt From Lewis Capaldi's New Single "Pointless".
In 1950s Brighton, a homosexual police officer named Tom Burgess (played by Harry Styles) marries a schoolteacher named Marion Taylor (played by Emma Corrin) while being in a relationship with a museum curator named Patrick Hazlewood (essayed by David Dawson). The shared secret threatens to destroy them all.
What's Next in Store for Emma Corrin?
During an interview with Vogue, Emma Corrin disclosed that she is creating a screenplay based on a true tale. In addition, Emma will also star in the December 2, 2022 premiere of the Netflix film Lady Chatterley's Lover.
Corrin is also scheduled to appear in the next FX miniseries Retreat. In the production, they will portray Darby Hart, an amateur detective seeking to solve a murder in a remote retreat.
My Policeman is Emma Corrin's latest film; have you seen it? Please share your opinions in the box for comments below. Don't forget to stay tuned for the newest updates from the entertainment industry.
READ MORE Bull, a Joint Single by Enter Shikari and Cody Frost, Was Released.