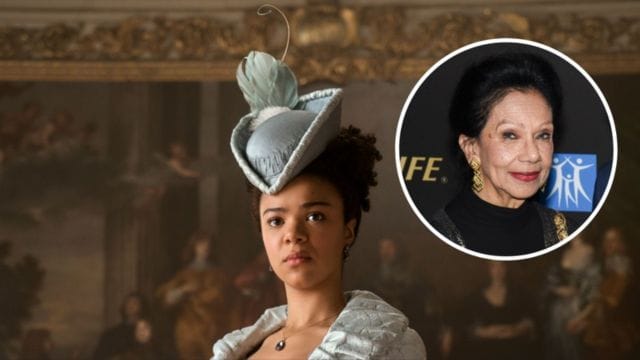 Who is Jacqueline Avant? What Happened to Her?
"This show is about Queen Charlotte, but it all started because of another great queen, Jacqueline Avant."
At the end of the first episode of the Bridgerton spin-off Queen Charlotte, which is about the royal's rise to the throne and her rocky relationship with King George, Jacqueline Avant is remembered.
Many people know about Avant's story, but if you don't, we'll tell you who she is and what happened to her below.
Who is Jacqueline Avant?
Jacqueline Avant was a generous person from the United States. She used to be head of "Neighbors of Watts," a group that held fundraisers for child care services, often with famous people on the guest list.
Before she did charity work, she worked as a model and taught first grade.
Clarence Avant, also known as "The Black Godfather," was a music producer and executive. He was married to Jacqueline. In the 1970s and 1980s, he did a lot to help Black acts, which helped him get into the Rock and Roll Hall of Fame in 2021.
Bill Clinton and Barack Obama, both of whom had been president of the United States, were among his friends.
What Happened to Jacqueline Avant?
Avant, who was 81 years old, was shot and killed in her Beverley Hills home early on December 1, 2021.
The person who killed her was on parole at the time. At first, they said they weren't guilty, but then they changed their minds.
Mr. Avant was at the house when the attack happened, and he was holding his wife in his arms when the police came. On the way to the hospital, she died.
It had been 54 years since they got married.
In a statement, her family said, "Jacqueline was an amazing wife, mother, and philanthropist. She lived in Beverly Hills for 55 years and did a lot of good for the arts community." "Her family, friends, and all the people she helped during her amazing life will miss her."
Avant was remembered by a number of well-known people after her death. Clinton was one of them. He said that Avant was a "wonderful woman, a great partner to Clarence and mother to Alex and Nicole, an active citizen, and a dear friend to Hillary and me for 30 years."
Al Gore, who used to be Vice President of the United States, said, "I'm saddened and heartbroken by Jackie Avant's death. She was a very kind and giving person who was always looking for new ways to help others.
Magic Johnson, a former NBA player, and Viola Davis, an actress, were among the other well-known people who sent their condolences.
Queen Charlotte was Avant's favorite historical person, and she even had one of her letters. The co-CEO of Netflix, Ted Sarandos, is married to the patron's daughter, Nicole, who was the US Ambassador to the Bahamas from 2009 to 2011. He told the director, Shonda Rhimes, about this.
Read More:
Rhimes told The Hollywood Reporter at the opening of Queen Charlotte, "Ted called me, and my brain started humming, and the show was born." This show is about Queen Charlotte, but it all started because of another great queen, Jacqueline Avant.
Avant's family opened the Jacqueline Avant Children and Family Center in South Los Angeles after she died.
"It feels safe and healing," Nicole said at the release party, as reported by Billboard. "My mom's whole thing was about physical, mental, and spiritual healing. She really believed in the power of art.
And the art here is full of happiness and a sense of family and friendship, which is great for kids because that's what they should see first.