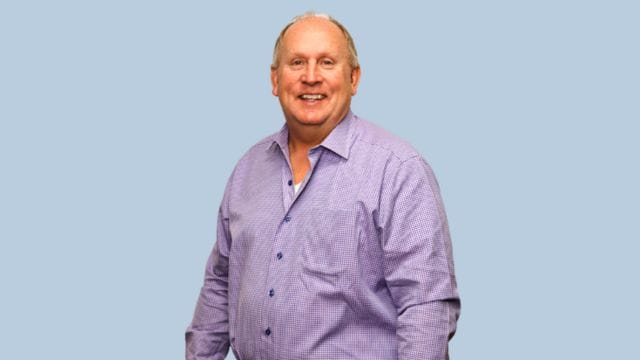 Tim Mallicoat Death: Remembering a Remarkable Life and Legacy
This article gives Tim Mallicoat's obituary and information about how he died, so read it all to find out how this 60-year-old Pleasant Hill resident died.
Read interesting and informative general stories to learn about the latest news, find out interesting facts, and gain valuable insights.
Tim Mallicoat Death Notice
In honor of Tim Mallicoat with love,
We honor a great person whose presence touched many people's lives. Tim Mallicoat wasn't just a name; he was a shining example of passion, hard work, and unwavering devotion. As we think about his life, let's celebrate how much he changed the construction business, his family, and everyone who was lucky enough to know him.
Tim's story started on May 22, 1963, when he was born in Boone, Iowa, to Tom and Sharon Mallicoat. Tim's drive and determination were clear from a young age, and they would shape everything he did in the future. He went to Boone High School, which helped him grow intellectually and put him on the road to success.
Tim started his work in the aggregates business in 1984 when he joined Hallett Construction Company. With each year that went by, he improved his skills and learned more about how the business worked. His hard work was noticed, so it didn't come as a surprise when the Rasmussen Group bought Hallett and gave Tim an even bigger part in their growing business.
Tim took on the tasks that came his way with the help of Jim Rasmussen, who was his mentor and a source of inspiration. Because of how hard he worked and how much he cared, he was given more management tasks at Iowa State Ready Mix in 1998. Tim's vision and ability to lead changed the company, which was a turning point in his career.
As Chief Operations Officer, Tim's power kept growing, which helped make the Rasmussen Group Companies successful. His exceptional skills and the fact that he could handle the complexity of the business world made him an invaluable tool. It wasn't a surprise when he became CEO and took the company to new heights and made sure it had a place in the market.
Tim has won a lot of awards and done great things at work, but his real accomplishment is his family. He was in love with his loving wife, Wendy Mallicoat, for almost 39 years. Their marriage showed how much support, teamwork, and love can help a relationship last.
Tim was very proud and happy about his children, Jordan and Sara. Miles, Dawson, Shepard, and Della, his grandkids, made him smile and made his heart overflow with happiness. Tim's family was the most important thing in his life, and their strong bond shows how much love and strength he gave them.
Tim Mallicoat leaves behind a legacy that goes beyond the things he did professionally. His unmatched passion, tireless work ethic, and unwavering devotion will be remembered. He was a leader, a mentor, a loving husband, a proud father, and a caring grandpa. The difference he made in people's lives will be felt for many years to come.
As we say goodbye to a wonderful person, let's think of Tim with love and thanks. May his spirit encourage us to follow our dreams, love the people we care about, and face the challenges of life with unwavering drive. Tim, rest in peace knowing that your memory will live on in the hearts of everyone who knew you.
About Tim Mallicoat
Tim Mallicoat was 60 years old and lived in Pleasant Hill, Iowa. He died at MercyOne Medical Center on June 20, 2023. Tim Mallicoat and his family moved to Pleasant Hill, Iowa, to live there for good. He had a successful career in building, especially at Hallett Materials, which later joined the Rasmussen Group. Tim's journey began in 1984 when he started working at Hallett Materials. Over time, he learned a lot about how the company works and got a lot of experience.
Tim had a lot of respect for Jim Rasmussen, and he was a big part of how Tim grew as a worker. Tim got more active in different parts of the business with Rasmussen's help. As his duties grew, he took over running Iowa State Ready Mix as well. Tim's great skills and years of hard work and determination led to him being named Chief Operations Officer.
Read More:- Dani Hampson Death: Revealing the Truth About Danielle!
Tim's amazing success led to him becoming CEO of Rasmussen Group, where he wanted to take the company to new heights. Tim was known for his constant energy, and he brought that to both his job and his personal life.
Tim Mallicoat Family and Life
Timothy Mallicoat was born in Boone, Iowa, on May 22, 1963. His parents, Tom and Sharon Mallicoat, loved him very much. He grew up in Boone and went to Boone High School there. On June 30, 1984, he married Wendy Ross, a relationship that will last for the rest of his life.
Timothy's family brought him a lot of happiness and love. He was married to his loving wife, Wendy Mallicoat, for almost 39 years. Together, they built a strong, loving relationship that has lasted through the years.
Also Read:- How Did Wes Craven Die? What is The Cause of His Death?
Timothy and Wendy were lucky to have three children who were very important to them. Jordan Mallicoat and Stephanie Mallicoat, their son and daughter-in-law, lived in Bondurant, Iowa. Sara Mallicoat, their daughter, lived in Dallas, Texas.
The family grew even bigger when Miles, Dawson, Shepard, and Della Mallicoat, whom Timothy and Wendy loved very much, were born. Timothy was loved and cared for by his close family and by his mother, Sharon Mallicoat, who was a very important person in his life.
Also Read:- Mickey McCabe Death: Dedicated EMS Task Force Member
He also had Trent Mallicoat and his wife Jean, Chris Mallicoat and his wife Michele, and Mark Mallicoat to keep him company. His close-knit family also included his sisters, Nora Harrison and Cindy Plumber. Timothy's family was a steady source of strength and inspiration for him, giving him a strong base of love and support. Their being in his life made it better, and he loved the times they spent together.