The Top Ten Style Moments of Celebrities in 2022
From Florence Pugh's statement-making Valentino dress to Justin Bieber's Crocs, here are 2022's most memorable celebrity fashion moments.
Zendaya
During the 74th Primetime Emmy Awards, Zendaya, winner of Outstanding Lead Actress in a Drama Series for "Euphoria," poses in the press room. She became the youngest two-time winner of the Outstanding Lead Actress award while wearing a Valentino ball gown.
Florence Pugh
In July, Florence Pugh caused a stir by exposing her breasts in a sheer Valentino gown. The fashion choice also conveyed an important message. She wrote on Instagram, "When I wore that incredible Valentino dress, I knew there would inevitably be a commentary on it."
"My mission in this industry has always been to say 'fuck it and fuck that' whenever someone expects my body to transform into an opinion of what's hot or sexually appealing.
I wore that dress since I am aware. If being verbally abusive to women in public in 2022 is so simple for you, then you are the one who is ignorant. Grow up. Respect people. Honor bodies. Honor all women. Honor humans. Life will become much simpler, I assure you."
Bad Bunny
Bad Bunny served up a variety of new looks throughout the year, but his Met Gala appearance may have been the most memorable.
The artist wore a custom Burberry design to his very first Met Gala red carpet appearance. The dress was inspired by fashion from Bad Bunny's native Puerto Rico during the Gilded Age when he combined male and female styles.
Rihanna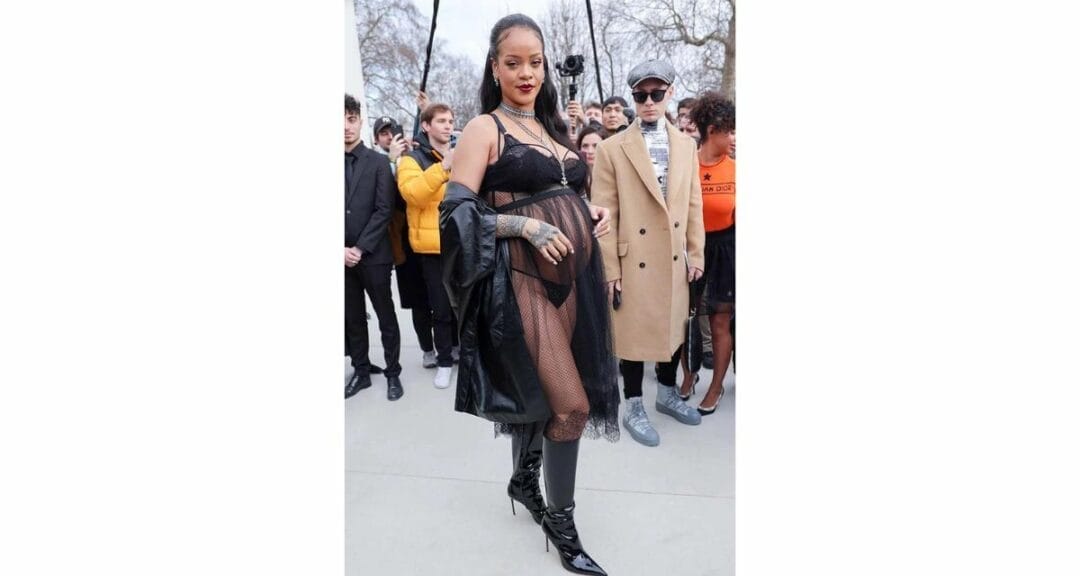 In 2022, Rihanna revolutionized maternity fashion. As societal norms continue to require pregnant women to conceal their condition, the singer pushed the limits of fashion.
As an example, Rihanna once attended the Dior show during Paris Fashion Week wearing sheer lingerie and heels.
Anne Hathaway
In September, Anne Hathaway nearly recreated a "Devil Wears Prada" moment, which brought the Internet to a standstill. The actress attended the Michael Kors show during New York Fashion Week wearing a brown leather jacket and turtleneck reminiscent of the outfit her character wears to an interview at the conclusion of the 2006 film.
Brad Pitt
During the "Bullet Train" press tour, Brad Pitt stepped up men's fashion a notch with his stylish attire.
READ MORE Top 10 Most Popular Song
Here, he is seen wearing a bright green suit and long-sleeved teal polo designed by Haans Nicholas Mott for Anecho, along with Adidas x Gucci "Yellow Velvet" Gazelles.
Billie Eilish
Billie Eilish wore Gucci to win her first Oscar. The singer attended the 94th Annual Academy Awards in an off-the-shoulder, tiered, ruffled gown.
READ MORE Morgan Wallen Net Worth: Top 10 Best Songs of Morgan!
Eilish and her brother Finneas O'Connell won the Academy Award for Best Original Song for "No Time to Die," the theme song for the most recent James Bond film.
Letitia Wright
Letitia Wright paid tribute to her co-star and the late Chadwick Boseman at the October premiere of "Black Panther: Wakanda Forever" in Los Angeles. The actress wore a crystal-adorned Alexander McQueen suit reminiscent of Chadwick Boseman's 2018 Oscars ensemble.
Justin Bieber
At the 2022 Grammy Awards, Justin Bieber made a splash in a pair of Balenciaga x Crocs platform clogs.
READ MORE Top 10 Strongest Symbiote Marvel?