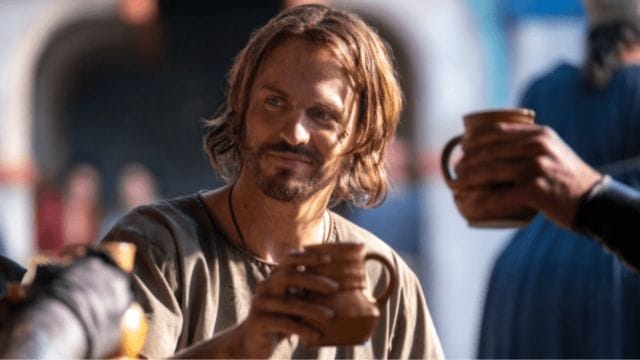 The Power Season 1 Episode 3 Recap: Check It Out Here!
The Power Season 1 Episode 3 Recap: In this article, we will be recapping the third episode of the first season of "The Power." The episode continues to explore the aftermath of the plane crash caused by teenage girls with electrical powers. Margot, the mayor's aide, investigates the incident and discovers more girls with similar powers.
Meanwhile, Allie finds herself at a convent with other girls who possess the same abilities. As the public becomes increasingly aware of the situation, politicians and citizens react in different ways. Margot holds a press conference to inform the public about the nature of the power, but not everyone is ready to accept it.
The Power Season 1 Episode 3 Recap
In Episode 3 of Season 1 of The Power, Seattle addresses the aftermath of the plane crash. Due to an electrical malfunction on board, Governor Danden instructs Margot to step aside and let him handle the situation. Margot, however, has a hunch that teenage girls were responsible for the accident, similar to Tunde's video.
CNN contacts Tunde, wishing to purchase his video and hire him for additional work. Tunde is aware of what he desires, whereas his father desires to abandon his journalism ambitions and stop bringing disgrace to the family.
Tunde is Unable to Make Amends With Ndudi
Later, he informs Ndudi, who responds with anger. After all, he got the job because of her story, and then he posted her image online without her permission. Tunde is unable to make amends with Ndudi, so he prepares to depart for his new position.
In the meantime, someone from the Sisters of Christ convent discovers Allie unconscious on the side of the road and loads her into a car. Allie is fed by Sister Maria, who introduces herself as Eve.
According to Maria, the convent admits more "Eve"-type girls daily. Girls with no place to go. The girls reveal to Allie that they all possess power. This distresses her because she believed she was unique. But her voice reassures her that none of them can match her abilities.
Sister Veronica, the head of the convent, views their abilities as an unfortunate mutation and prohibits their use.
Allie Does Not Wish to Leave a Paper Trail
Allie does not wish to leave a paper trail and does not believe she can stay at the convent, but Sister Maria persuades her to do so. She describes how her family disowned her after she came out as transgender.
Veronica then located her and took her in, but her church excommunicated her for doing so. All the sisters here have been judged negatively for their generosity. Therefore, they banded together to establish a convent based on their generosity.
On Jos' way to school, the bus driver refuses to allow her to board his school bus. He is not driving girls today. At school, students discuss the girls who have "it."
Due to a directive from the governor to investigate the rumour that some girls are experiencing electrical discharges, classes are suspended. The instructor of Jos asks the infected girls to identify themselves. The girls who possess it are being led away. And Jos's friend reveals that both she and Kat have power.
Read More –
Margot and Helen Go to Speak With the Survivors of the Plane Crash
Margot and Helen go to speak with the survivors of the plane crash, only to discover that the federal government beat them to it. They are holding a 12-year-old girl because several passengers blamed her for the accident. Rob connects Margot with his ex-girlfriend Tash for assistance.
Tash provides Margot with a hazmat suit and sneaks her into the room to meet the girl. She reports that her hands began to hurt a few days ago. She did not intend to cause harm on the plane and has no idea what she did.
Margot Speaks With the Flight Attendant
Next, Margot speaks with the flight attendant. The child startled her as she attempted to fasten her belt. It initially hurt, but then it felt incredible. She now possesses the same powers. And she believes they both brought down the plane.
Rob calls Margot to inform her of Jos's condition. They go to her school where they discover girls trapped in clear cages. They capture Jos, who explains how her powers operate. She lacks the same control as other girls. It does not occur when she anticipates. They witness this firsthand when, during a dispute with her brother over the remote control, Jos accidentally shocks Matty on the head.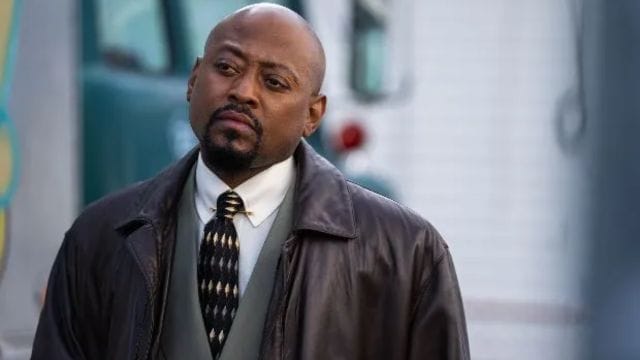 Matty's Injury Will Result in Scarring
However, Matty's injury will result in scarring. Margot attempts to console Jos, but she rejects her efforts. She believes that Margot only considers her family when her job is at stake.
They then submit Jos to an MRI, which reveals that her power comes from her collarbone and not her hands. It is a brand-new organ that produces electricity. Tash believes that it may have always been dormant and has only recently become active for survival. Developed by adolescent girls out of necessity.
Margot calls Daniel to inform him that a new organ is developing in females. And it could be contagious in some way. However, Daniel already knows this information from the federal investigation and is not sharing it. Margot believes he doesn't want to jeopardize his senate campaign, but she wants to inform the public and help them prepare.
Read More –
Margot Consequently Holds a Press Conference
Globally, politicians are calling the power a hoax. But Margot and Helen desire to act morally. Margot consequently holds a press conference. She declares that teenage girls' abilities are not a hoax. She informs women and girls that the electrical condition is not a virus; rather, it is the presence of a new organ along the collarbone, and it can also be transmitted to older women.
During her press conference, Margot makes quite a splash. After her, everyone begins to repeat what she said. The information disseminates. However, not everyone reacts with comprehension. Many advocates for the death penalty and martial law.