Sisi Season 2 Release Date | Why is Sisi so Popular?
Sisi Season 2: The movie "Sisi" chronicles the extraordinary life of Empress Elizabeth of Austria. Modern, sincere, and genuine. The series takes a fresh look at the life of the empress through the eyes of her closest confidants and reveals a multifaceted woman.  Don't worry if you want to learn more about the series, as we have covered everything you need to know about Sisi Season 2.
Sisi Season 2 Plot
Actually, the birth of their son and heir to the throne should bring Sisi and Franz complete satisfaction. Instead, this wonderful occasion is the catalyst for power battles in Europe and the beginning of the couple's many private difficulties. Otto von Bismarck threatens to plunge Austria into a fresh conflict.
Sisi makes every effort to be there for her spouse and people. The empress does not seem to be granted personal happiness, despite the fact that she adores Franz and repeatedly proves her diplomatic skill. Sisi continues to live as a bird in a golden cage.
#Sisi season 2 premieres on 16 December 2022 on RTL pic.twitter.com/yvIi3lHltm

— Period Drama World (@WorldPeriod) December 5, 2022
When she must fly to Hungary for a political mission, she encounters the wild expanses of the Puszta, the basic way of life of the locals, and Count Andrássy, with whom it is possible to steal horses. Sisi, torn between her husband and the rebel commander, must ultimately make a painful choice.
Sisi Season 2 Cast
Season 2 will also feature Dominique Devenport ("Der Passfälscher") as Sisi and Jannik Schümann ("Charitè") as Franz.
Julia Stemberger ("Schachten") as Sisi's mother, Duchess Ludovica in Bavaria, "Bad Banks" actress Désirée Nosbusch as Franz's mother, Archduchess Sophie, Tanja Schleiff ("In aller Freundschaft") as Countess Esterhazy and Marcus Grüsser ("SOKO München") as Sisi's father, Duke Max in Bavaria, are also back.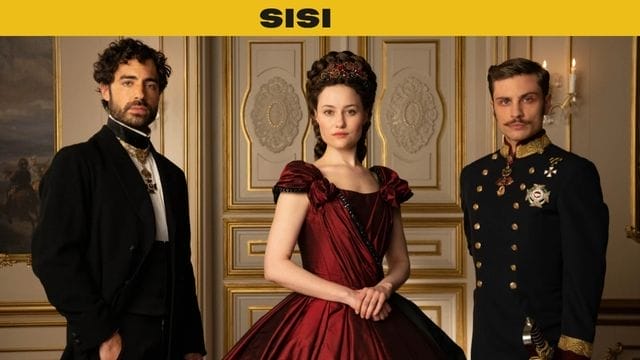 In addition, Pauline Rénevier ("Das Weiße Haus am Rhein") reprises her role as Sisi's sister, Duchess Helene of Bavaria, and David Korbmann ("Notruf Hafenkante") reprises his role as Count Grünne.
Read More – Lookism Season 2 Release Date: What is Lookism Based On?
Following are newcomers to the cast: Murathan Muslu ("Vorstadtweiber", "Risse im Beton") as Hungarian rebel commander Odon Kortek. Marie, played by Romy Schroeder ("Wolke unterm Dach"), is the daughter of Sisi's maid Fanny, who was executed for treason in the first season.
Amanda Da Gloria ("Tanze Tango mir") portrays the sister of Count Andrássy, Countess Emanuelle Andrássy. Bernd Holscher ("Bekenntnisse des Hochstaplers Felix Krull") portrays Otto von Bismarck, the Prussian premier, chancellor of the North German Confederation, and, beginning in 1871, chancellor of the German Empire.
Sisi Season 2 Release Date
The second season of "Sisi" will premiere on RTL+'s stream on December 16, 2022. The six new episodes will thus be released simultaneously.
Concurrently, on December 16, 2022, beginning at 8:15 p.m., the free TV channel Vox will repeat the first season. The second season will also air on television. Between the holidays on December 27 and 28, RTL will air three episodes each at 8:15 p.m.
Read More – The Addams Family Cast: Now, Where Are They?
Sisi Season 2 Trailer
Since the premiere date for the second season of "Sisi" has been announced, a trailer or other moving footage should be released soon.
Where I can Watch Sisi Season 2?
"Sisi" returns for a second season on RTL+. The streaming provider has now stated when the Empress will be available for streaming and on television. You can also watch it on  Disney+.
Read More – Tulsa King Season 1 Episode 7: Release Date| Latest Update!
Sisi Season 2 Rating
Sisi Season 2 Reviews
Before viewing this, I rewatched the ones starring Romy Schneider, and I am well aware that they are highly romanticised. I researched the history, and the most important fact was that the then-23-year-old fell in love with the then-15-year-old and desired her.
I have no idea why they are attempting to paint Franz as a scumbag whore. Why there are so many prostitutes in this film… Yes, there was a mistress following their separation. After having four children. While the film trilogy was very princess-like with gorgeous scenery, this is unquestionably the case.
Not recommended for the whole family, as there is considerable nudity and violence… Many have regretted watching it with their parents or children.
I do not believe I will watch season two, and I concur with a previous critic regarding the attire. Some were likely. Others were exceptionally 21st century. So many squandered opportunities are regrettable.
Frequently Asked Questions
How Precise is Sisi?
Perhaps 10% of the series is based on true events, and what enraged me was that it was never filmed in Austria or Vienna. The first Sissi films produced in 1955 were significantly superior, featuring authentic settings and castles where Elizabeth lived.
Why is Sisi so Popular?
Who was Elisabeth, also known as Sisi? She was a well-known celebrity of her time who set fashion trends, enjoyed horseback riding, and enjoyed travelling. Prior to her assassination in 1898, she played a pivotal role in the 1867 Austro-Hungarian Compromise.
Summary
Hello, comrades! Whatever the case may be, enjoy the reading! For those who enjoyed the prior paragraph, in which we questioned whether Sisi Season 2 Release Date You should inform your friends and share this throughout all of your social media platforms. Visit investrecords.com to see articles of a similar nature.
With your assistance in spreading the word, we will be able to push ourselves to generate even more engaging articles for you. Leave a comment with your ideas or questions regarding the story. Please leave your opinions in the section below! We appreciate you taking the time to provide us with your feedback, and we guarantee a thorough response. Thanks