Robert Hanssen Death – FBI Agent Who Spied for the Soviet Union Was Found Dead in the Prison Cell!
Robert Philip Hanssen, who got $1.4 million in cash and diamonds for information he provided to the Soviet Union and Russia, died on Monday, according to the Federal Bureau of Prisons. He was 79 years old at the time. Hanssen had been detained in the USP Florence ADMAX in Colorado since July 17, 2002.
"On Monday, June 5, 2023, at approximately 6:55 a.m., inmate Robert Hanssen was discovered unresponsive at the United States Penitentiary (USP) Florence ADMAX in Florence, Colorado," the Federal Bureau of Prisons stated in a statement. "Responding personnel immediately began life-saving measures." Staff requested emergency medical services (EMS), and efforts to save lives continued."
"Mr. Hanssen was subsequently pronounced deceased by EMS personnel," according to the report.
In exchange for the government not seeking the death sentence, Hanssen pled guilty to 15 counts of espionage and conspiracy in 2001. He received a life sentence without the possibility of parole.
Investigators accused him of endangering scores of Soviet employees working for the US, some of whom were killed. He revealed information on many US technological activities, including eavesdropping, surveillance, and communication interception. And he handed the Soviets blueprints on how the US would respond to a Soviet nuclear assault, both in terms of safeguarding high government people and retaliating.
The Hanssen case shook the US intelligence community, revealing significant faults in how the FBI and other agencies assess individuals with access to national secrets.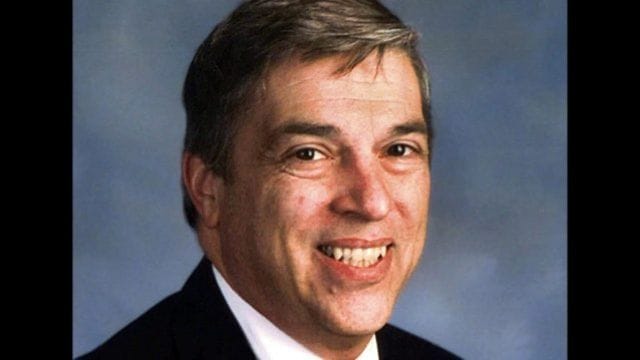 After Hanssen's duplicity was revealed, investigators discovered he had complete access to the FBI and State Department's computer systems and would spend hours searching for classified information without being detected.
Bling Empire's Star Anna Shay's Surprising Death to Stroke!
Hanssen had never been subjected to a polygraph examination in his 25 years with the bureau, despite having access to highly classified sources and methodologies regarding US intelligence efforts targeting the Soviet Union and Russia.
Spied for a Decade for the Soviet Union
Hanssen began spying for the Soviet Union in 1979, three years after becoming a special agent with the FBI. The counterintelligence officer served as a spy for over 15 years, during some of the most critical stages in US-Russia relations and far after the Cold War ended. In the 1980s, he took a four-year break from spying after being persuaded by his wife, Bonnie.
In a supposed letter to the Russians, Hanssen stated that as an adolescent, he was inspired by the memoirs of British double spy Kim Philby. "I decided on this course when I was 14 years old," according to the letter referenced in the FBI's affidavit. "I'd finished Philby's book. That's absurd, isn't it?"
In 2000, the FBI began investigating Hanssen after he was identified by a fingerprint and a tape recording provided by a dissatisfied Russian intelligence employee.
After being apprehended in 2001, Hanssen told his interrogators in the United States, "I could have been a devastating spy, I think, but I didn't want to be a devastating spy." I just wanted to get a little money and get out of there."
During his sentence in 2002, Hanssen apologized for his acts. "I'm embarrassed by it. Beyond the legalities, I have betrayed so many people's confidence. Worse, I've set the stage for slander against my completely innocent wife and our children. I really harmed them. "I have deeply hurt so many people," he admitted.