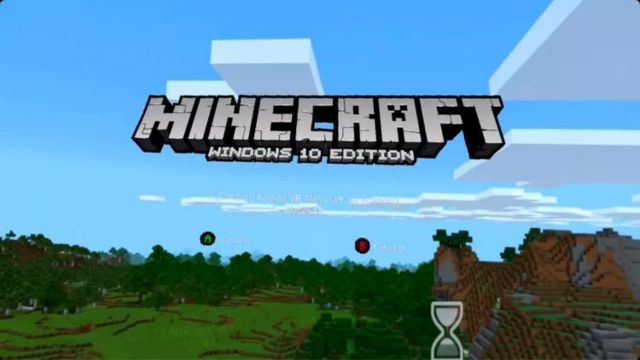 How to Play Minecraft on Meta Oculus Quest and Quest 2
This guide will teach you how to use your Oculus Quest or Quest 2 virtual reality headset to play Minecraft. Both the Bedrock and Java editions of Minecraft have their own set of instructions that we provide.
Can the Meta (Oculus) Quest and Quest 2 Be Used to Play Minecraft?
There is a version of Minecraft Bedrock edition for the Rift VR headset, but neither the Quest nor the Quest 2 have Minecraft. You can still play Minecraft on this platform, but you need a PC that is ready for virtual reality and a link wire to do so.
Read More: Pokemon Fire Red Cheats – Gameshark Codes, Game Boy Advance
Your computer runs the Minecraft app and sends visual data to the headset, so you can play Minecraft in VR as long as you stay connected to your PC.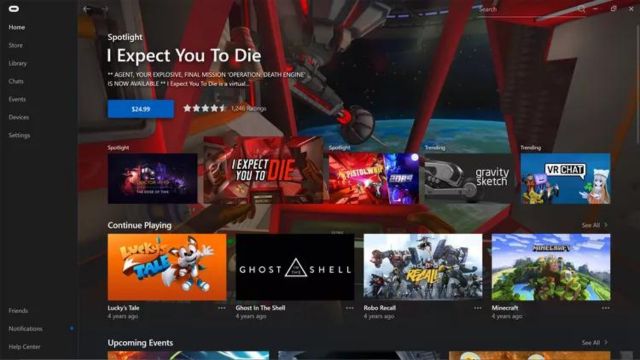 Some versions of Minecraft can be played on your Quest, but the steps are a little different. If you don't already have either version, you'll need to buy one before you can play on your Quest.
You can play the following versions of Minecraft on Quest:
Windows 10 (Bedrock) Edition:
This is the version of Minecraft that is sold in the Microsoft Store. You may get it by clicking here. This version of the game cannot be modded in the same manner as the Java version can, despite the fact that it is simple to install and use and comes with built-in support for virtual reality.
Read More: Explore the Unknown: 5 Top Minecraft Servers Featuring Dungeons
Java Edition:
This is the original version of Minecraft, and there are literally thousands of free mods that can be downloaded from the internet.
Read More: Uncover Hidden Riches The 7 Best Minecraft 1.19 Seeds for Loot in 2023
It is slightly more difficult to get this version to work in virtual reality (VR), since you will need to install Java, Steam, and Steam VR if you haven't already done so, but the implementation is more fascinating. If you want to try it out, click here. You can mine bricks, for instance, by physically swinging your controllers in different directions.
How to Play Minecraft Bedrock Edition on Meta (Oculus) Quest or Quest 2
The Bedrock Edition can be quickly brought up and running in VR with little effort. All that is required of you is to have the Minecraft program loaded on your computer, the Meta Quest app installed on your computer, the Oculus Rift Minecraft app installed on your computer, and a link cable to connect your Oculus to your computer.
Here's how to use your Quest to play Minecraft Bedrock Edition:
1. Turn on Your PC and Open the Meta Quest Program
2. Find Minecraft and Choose It From the List of Findings
3. Click either "Free" or "Install"
4. Put on Your Headphones and Use the Link Cable to Connect It to Your Computer
5. To Activate Oculus Link, Choose the Enable Button
6. Find Minecraft in Your Apps or by Searching for It, and Then Click the "Start" Button
7. Virtual reality support is coming to Minecraft
How to use the Meta (Oculus) Quest or Quest 2 to play Minecraft Java Edition
You also have the option to play Minecraft: Java Edition in virtual reality on your Quest; however, this mode is more difficult. For the Java version of Minecraft to work in virtual reality, a mod known as Vivecraft is necessary. This mod is required.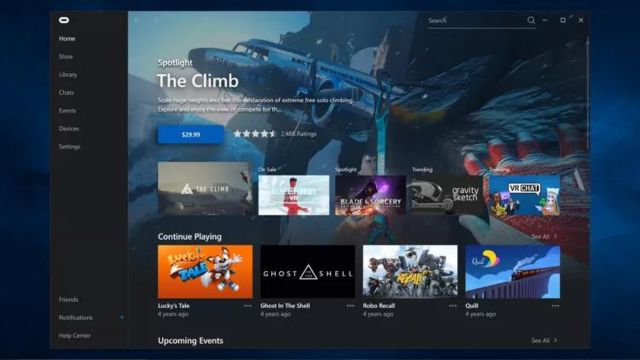 You have access to a wide variety of movement and interaction choices, allowing you to personalize your experience to your liking. The VR implementation here is more robust than the one found in Bedrock.
On a Quest, the following is the proper way to play Minecraft: Java Edition:
1. Go to the Download Page for Vivecraft and Click on the Latest Version
2. The File Can Be Downloaded by Clicking Vivecraft-x.xx.x-jrbudda-x.x-installer.exe.
3. When the File is Done Downloading, Run It and Then Click Install
4. Click OK.
5. Begin Using the Meta Quest Program That's Installed on Your PC
6. Put on your Quest headset and use a link cable to connect it to your computer
7. Select Enable
8. Find Steam VR in Your Steam Library on Your Computer and Click Launch
9. Choose the monitor button from the Steam VR menu on your headset
10. If You Have More Than One Screen, Choose the One on Which Minecraft Will Run
11. Start the Java Version of Minecraft From the Virtual Screen
12. Choose Vivecraft From the List of Versions of Minecraft
13. Select Play
14. Select Play and the Box Will Be Checked
15. Your Vr Device Will Be Able to Play Minecraft