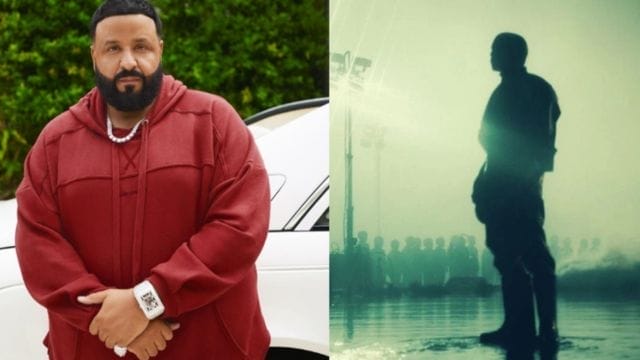 DISPUTES! Kanye West's New Song About DJ Khaled's Son Insults LGBT+
When it comes to disparaging other people, Kanye West appears to have outdone even himself. The rapper is well-known for the fact that he expresses his thoughts through his music. However, the majority of his music was centred around the concepts of minimalism, political ideology, and capitalism. It would appear that the artist has taken a very radical arc in recent times.
Everything began with a tweet from Ye that read, "Deathcon 3 for the Jewish people." A quick explanation from the rapper that he did not agree with Hitler's acts was followed by praise for his leadership abilities and authority inside the Nazi Party. Since then, the artist has only continued to push the boundaries, going so far as to have DJ Khaled's son record a song about his narration using the artist's narration as inspiration.
How Kanye West Wrote a song called DJ Khaled's Son, Full of Anti-Semitic and Anti-LGBTQ+ Narratives
Ye has had a lifelong admiration for his music and the profound message that lies behind it. Recently, though, the rapper has succeeded in offending a significant number of individuals. Actually, he is the author of a song titled "DJ Khaled's Son." In spite of the fact that the song's title could lead one to believe that it is a tender and affectionate tune, it is actually quite the reverse. The following is an excerpt from one of the songs lyrics: "Used to wear a watch with the inscription O'Sheas/Jackson, if you were disgusted/tweeted "death con…"
Not only does he advance a narrative that is anti-Semitic, but he also makes attacks on the LGBTQ+ community. The following lines are being referenced to: "I heard you can't say bitch anymore, don't like it anymore, no more lesbian/I heard you can't say faggot anymore, no more faggot, no more Jew." It's likely due of the lyrics that the song was never officially released, but it was discovered recently on the internet.
After the unsettling conversation with Alex Jones on his podcast, the rapper followed it up with the release of the song "Someday We'll Be Free." Even though he is subjected to a great deal of hostility as a result of the opinions he expresses, the rapper is running for president in the election of 2024. The fact that he idolises Hitler has already started to raise some serious concerns. It is feared that the younger generation may be influenced by him due to the fact that he is a musician. Even to the point of spreading false messages or inciting hatred among them towards communities of people who identify as LGBTQ+ or Jews.