Attack of the Halloween Decorations in "the Curse of Bridge Hollow"
There are a lot of movies to choose from during the Halloween season that are suitable for the entire family to watch together. Coraline, The Witches (both the original and the remake), The Addams Family 2, and Goosebumps are all great options to choose from if you want to show your children something that is a touch on the spooky side.
Hubie If you can laugh at Adam Sandler's kind of humour, the Adam Sandler comedy Halloween, which was released a few years ago and is now available on Netflix, could also be a suitable pick for movie night if you have access to Netflix. Then there is the recently released horror comedy starring Marlon Wayans called "The Curse of Bridge Hollow," which can be found on Netflix.
This movie, which is geared toward families, can be a nice option for you if you are seeking for something that can be enjoyed by both children and their parents or guardians. But do you really need to bother? Should you put it at the top of your list of movies to watch, or should you place it at the bottom?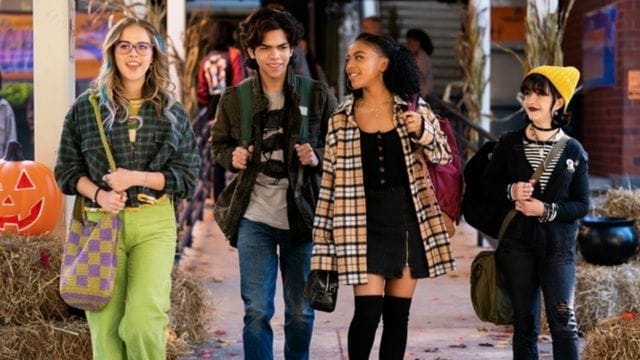 The Curse of Bridge Hollow is more of a trick than it is a treat, and I hate to be the one to break it to you! It may appear at first glance that the film fulfils all of the necessary requirements, given that it has a solid story, an impressive collection of chilling visual effects, and a solid cast.
However, the screenplay isn't very excellent, and there aren't many portions that are humorous or scary, so this isn't really worth viewing unless you've already seen every other kid-friendly Halloween movie that your streaming service has to offer.
The lead character, Sydney, is played by Priah Ferguson, while her father, Howard, is played by Marlon Wayans. Howard despises Halloween. Strange occurrences begin to take place in Sydney's new hometown of Bridge Hollow after she unintentionally releases the curse of Stingy Jack.
When Jack's spirit is released into the world by lighting a lantern, the Halloween decorations all over town come to life, much to the surprise of the folks who put these terrible things together. Zombies, deadly clowns, witches, and an army of skeletal football players are just some of the horrifying things that have been let loose.
Before midnight, when the odd new tenants will move in for good, Sydney and her father have no choice but to race all across town in search of a solution to put an end to the insanity and lift the curse. The setting promises a lot of moderate scares and a lot of laugh-out-loud moments, thanks to Wayan's comedy skills, but the movie falls short on both counts. Despite Wayan's comedic skills, the movie does not have a lot of laugh-out-loud moments.
There is not a lot of room for comedic or terrifying sequences that centre on children since the filmmaker, Jeff Wadlow, rushes through the eerie set pieces in order to get to the next "major" event. This results in the rampaging Halloween decorations appearing as like they belong in the film.
This in no way negates the fact that there are humorous moments throughout the film. There is one humorous moment in a retirement facility where an elderly guy meets a stand-in for the Grim Reaper, but other than that, there is not much in the movie that will make you laugh while it is playing.
When you consider how hilarious Wayans, Rob Riggle, and Lauren Lapkus are, you might be surprised to learn this. But the script is so long and not very amusing that they never have a chance to show how witty they are. This is because the script is so long.