What Happened to Lil Tay? Is She Living With Her Father?
What Happened to Lil Tay?: A 9-year-old Canadian became an overnight social media sensation in 2018 after posting controversial videos and images to Instagram. Claire Eileen Qi Hope, also known as Lil Tay, gained Insta-fame for depicting a lavish lifestyle and posting alongside expensive cars and mansions while yelling vulgar and occasionally racial slurs at the camera.
Lil Tay, who referred to herself as the youngest "Flexer of the century," amassed over 2 million Instagram followers; however, it appears that custody disputes and brand rights ended her social media "career." After being inactive on social media since 2018, her Instagram account released a statement titled "We have bad news about Tay…" via her stories.
What Happened to Lil Tay?
Lil Tay virtually vanished during the summer of 2018 after months of posting daily content to her social media pages. According to the Daily Beast, the rapper's Instagram at the time claimed that her father, Christopher Hope, forced her to return to Vancouver after he filed a court motion.
Lil Tay's mother, Angela Tian, told the outlet that the pair had been estranged since their daughter was a year old, implying that their relationship was not strong.
"He threatened to have my mother arrested if we didn't return," the preteen told The Daily Beast. "I had not seen him for a number of years. Since he hasn't seen me for so long, it's clear he's only returned because he wants money."
At the time she was court-ordered to return to Canada, a representative for Chris, Harry Tsang, told the outlet that the father is not seeking to profit financially from his daughter, but rather hopes to accomplish three things. "First, no more insane videos of Tay cursing. Second, 25% of the gross profits will be allocated to a Tay-specific trust fund. The third factor is that her operation and public image must have structure, he said.
On April 21, 2021, Tay's Instagram account posted "bad news" about Tay, causing fans to become concerned for her well-being. People immediately took to Twitter to express their concerns, despite the absence of any official confirmation.
READ MORE Sean Hannity Net Worth: How Much Money Does He Make on Fox News?
"Wait, what is going on with Lil Tay?" tweeted one user. Someone else wrote, "Noo. I hope that Tay is okay. She had 2018 by the throat. Please be okay, Little Tay."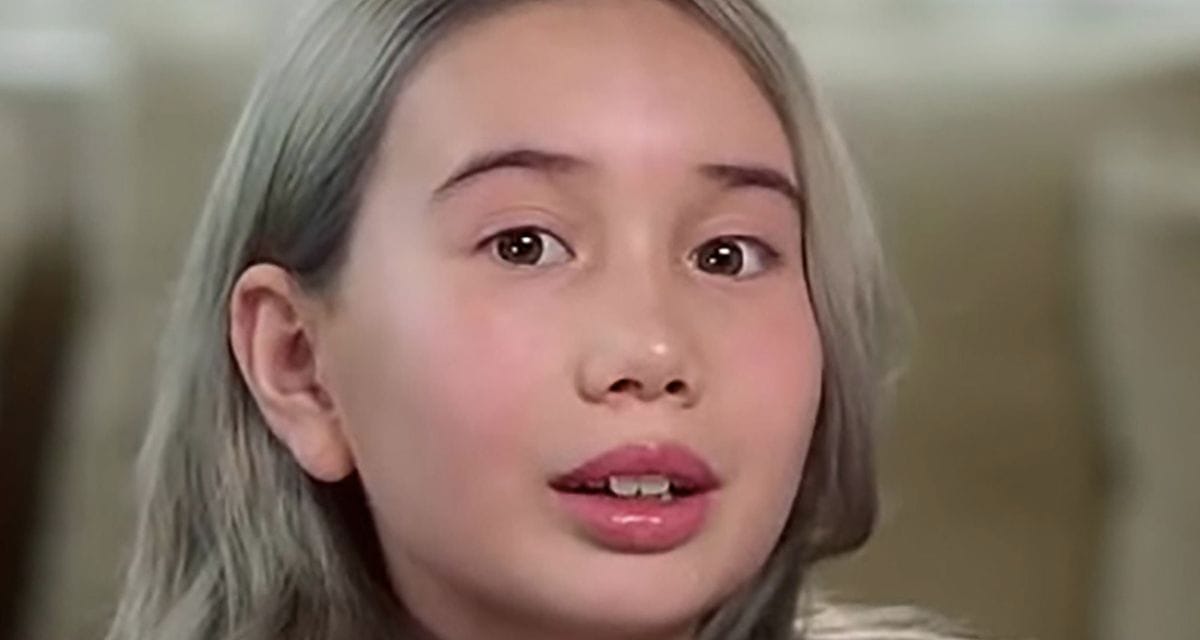 So, Where is Lil Tay Now? Is She Living With Her Father?
Before that cryptic post, the media star's Instagram account had not been updated since June 2018. Lil Tay did not provide many details about her home life in a December interview with the Daily Beast, but she did say she was in a "bad situation" with "Chris Hope."
The fifth-grader explained that she is currently homeschooled because she is "too famous" for public school. "He knows I'll be surrounded," she said. "He desires for me to attend public school. I'm too well-known for that." It appears that the former "fixer" in Los Angeles has returned to Canada to live as a "normal" preteen, away from social media and cameras.
READ MORE Atop the Toy Hall of Fame Are Lite-Brite and Masters of the Universe.
We are currently uncertain as to whether we have seen the last of Lil Tay. While her mother expressed hope that her daughter would join a professional team in Hollywood and have a "solid foundation," it appears that her father's court order is keeping her in Canada. He stated to the Daily Beast, "Everything is currently unresolved."
How She Lives
She lives an hour outside of Houston with a family that used to reside in Houston but moved to the country to avoid bad people, in your opinion. Taylor will one day have enough money to move back to Houston, where she grew up and has all her friends, but for now, she is content living with her new family.
What People Say About Her
Most individuals either adore or despise Lil day. Some people believe she is a spoiled brat who needs to be quiet and stop showing off, whereas others find her hilarious and entertaining. There is no denying that she is one of the most talked-about people on the internet right now, regardless of what people think of her.
The fate of Lil Tay's parents remains a mystery to many. Some say her parents are her aunt and uncle, while others believe they are in prison or have passed away. Whatever the reason, it is certain that Lil day no longer resides with them.
Lil Tay rose to prominence on YouTube due to her unscripted films depicting her extravagant lifestyle. In addition to discussing automobiles and money, she discusses her friendships with celebs such as Offset and cardi b. Although some individuals find her annoying, there is no doubt that she has amassed a significant social media following.