Who is Josh Harris? What Does Harris Own?
People want to know who Josh Harris is, so let's find out everything we can about him, including his background, work, and more.
Who is Josh Harris?
Josh Harris was born in the U.S. city of Chevy Chase, Maryland, in December 1964. His birth name was Joshua Jordan Harris. Josh Harris is an American philanthropist and private equity investor. He grew up in the area around Washington, D.C. He got his degree in economics from the Wharton School. In 1990, he got his MBA from Harvard Business School.
Josh helped start the private equity business Apollo Global Management with Leon Black and Marc Rowan. He was in charge of most of the company's day-to-day operations from the time it was started until 2022.
Harris has been working on other projects, mostly in the sports business, since he left the company. As of April 2023, his net worth is thought to be between $6 to $7.6 billion.
Josh Harris led financial groups that bought the Philadelphia 76ers of the National Basketball Association (NBA) and the New Jersey Devils of the National Hockey League (NHL) at the beginning of the 2010s. In 2017, he and David Blitzer started Harris Blitzer Sports & Entertainment (HBSE), which is in charge of the 76ers and Devils, among other names and properties.
Harris is also a general partner of Crystal Palace F.C., a team in the Premier League. In 2023, he made history by signing a deal to buy the Washington Commanders of the NFL for $6.05 billion. This was the biggest sale of a sports team ever recorded.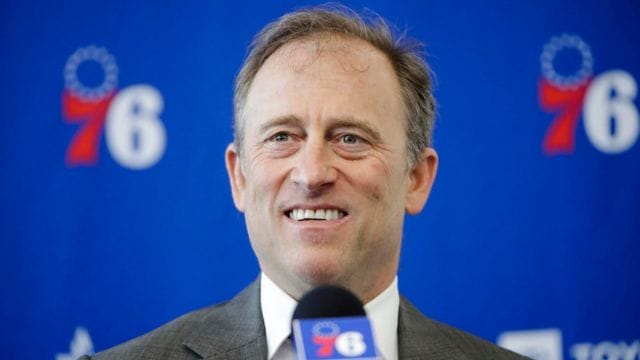 Josh Harris started what is now called Harris Philanthropies in 2014 when he started the Harris Family Charitable Foundation. In 2015, he promised to give $3.5 million to the Philadelphia Police Athletic League over the next five years. He gave the University of Pennsylvania $10 million in February 2019 and started the Harris Family Alternative Investments Program.
Harris had already given the university the Harris Family Endowed Scholarship. In July 2018, the charity also gave $1 million to the Penn Quakers wrestling team. Harris gave $2 million to The Bridgespan Group in August 2020 so that they could start a leadership program for nonprofit groups in the Philadelphia area.
What Does Josh Harris Own?
If Josh Harris's potential deal to buy the Washington Commanders goes through, he would reportedly own at least 30% of the team, which is the minimum amount the NFL requires for a managing partner of a team.
Forbes says that Harris's group is made up of a total of 17 limited partners. If the deal goes through, billionaire Mitchell Rales from Maryland would own 12% of the company, and NBA great Magic Johnson would own 4%.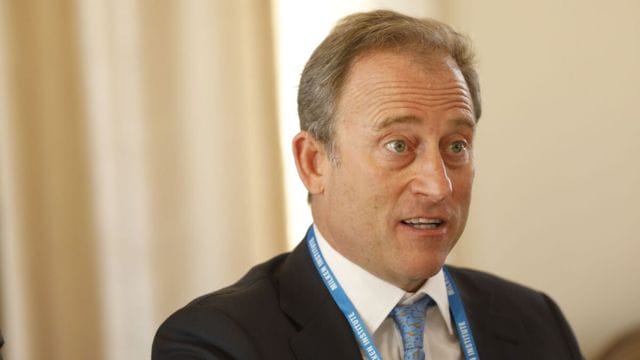 Forbes says that the deal between Josh Harris and Dan Snyder, the owner of the Washington Commanders, has new information. Harris's group will pay Snyder a total of $6.05 billion for the team. $5.8 billion will be paid upfront, and the other $250 million will be paid over the next two years.
Last week, Dan Snyder and Josh Harris came to a deal in theory for $6.05 billion. However, they have not yet signed the contract. The NFL is said to have gotten the term sheet and will review it to make sure it follows league rules.
The rules say that the executive partner of a team must own at least 30% of the franchise's equity. Forbes says that Harris would have to put in $1.5 billion to keep a 30% stake if his group took on the NFL's maximum debt cap of $1.1 billion to buy the Commanders.
Read More:
Who is Juan Merchan? Is Juan Married?
Who is Alissa Heinerscheid? Is Alissa Married?
Who is Milo in Mayor Of Kingstown?
Josh Harris Wife
Josh Harris is married to Marjorie Harris. She has a Bachelor of Arts in Political Science from the University of Michigan and has been on the Board of the Sixers Youth Foundation. In 2020, Marjorie was chosen to be the foundation's Chair.
Marjorie Harris co-founded Harris Philanthropies with her husband Josh. This is a nonprofit organization that uses sports and education to help underserved kids in high-need areas.
Josh Harris and his wife, Marjorie, met at Harvard Business School, where they were both students. They have three boys and two girls for a total of five kids. Sources say that Harris was a fan of Washington sports teams as a child because his father had season tickets to the Washington Bullets.