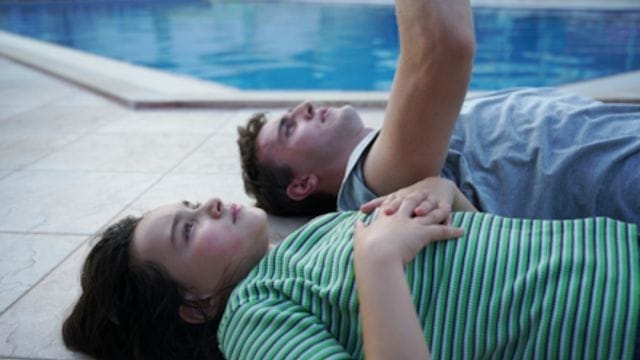 Review of "Aftersun": Best British Film of the Year Paul Mescal Scales New Heights
What happens if you give birth before you are emotionally prepared to become a parent? This is one of the questions that comes to mind when watching "Aftersun," the debut feature film from the Scottish director Charlotte Wells, which stars Paul Mescal from "Normal People" in the lead role.
When they go on vacation to a resort in Turkey, he plays the role of Calum, a father who is attempting to build a relationship with his daughter Sophie, who is 11 years old and played by Frankie Corio. He has severed contact with Sophie's mother and is just entering his twenties at this point. He says, "I can't picture reaching 40," and I agree with him. "I can't believe I've reached the age of 30."
Although time has practically little meaning in Aftersun, we are currently in the middle of the nineties. While Sophie is killing time at the slot machines in their resort, Calum is having flashbacks to his own hedonistic adolescence, which coincided with the explosion of the rave. These recollections are interspersed throughout the film. In the meantime, there are scenes surrounding it in which an adult Sophie (Celia Rawlson-Hall) is reminiscing on her connection with her father, who was frequently absent, while watching old home recordings of them on vacation in Turkey.
Calum continues to work on bettering himself as he gets older, in spite of the underlying depression that he experiences. The books he brought with him on meditation and Tai Chi can be found in his suitcase. And despite the fact that they are different, he and Sophie are able to converse.
Calum urges her to talk to him about anything, which she does when she tells him about the kiss she shared with Michael, a boy she met at a party. Even with regard to the use of medications. The statement "I've done it all, and so can you," which he makes, has the potential to be either a very progressive approach to parenting or a recipe for disaster.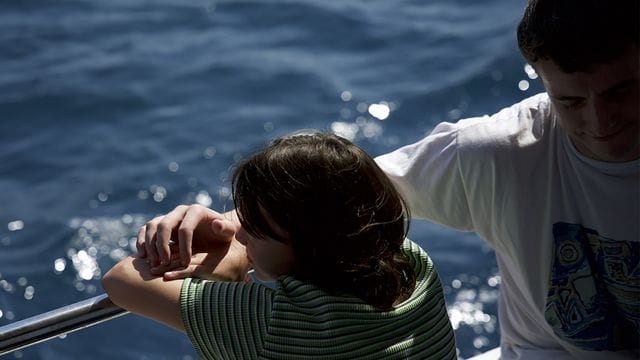 Under the surface, there are issues, just as there are in every household. Sophie performs "Losing My Religion" by R.E.M. at a karaoke bar in the resort; Calum refuses to join her, and then offers to pay for singing lessons when they get back home. This is the sequence that creates the most awkward situation in the movie. She responds, "Don't make an offer if you don't have the money," plainly stung by unfulfilled promises in the past. "Don't make an offer if you don't have the money." This tale is tinged with an undercurrent of Calum's guilt like a light mist of suntan lotion.
Even though Mescal and newcomer Corio create a close bond on screen — they even take mud baths together, which may be the cutest father-daughter moment of the year — it is the way that Wells portrays conversations that really leaves the strongest impression on the audience. Mescal and Corio are both excellent in their roles. One scene of them talking while sitting on a hotel bed is perfectly duplicated by a camera pointed at the off TV screen in the room, reflecting their image in the blackness of the tube. This scene was filmed in a hotel room.
It is moments like these that generate the profound closeness that Welles intended for the picture; it is as if we are creeping through some discarded material from a home video. Welles intended for the film to have this effect. The music is just as ethereal, with many songs from the 1990s playing in the background (including "Never Ever" by All Saints, "Tubthumping" by Chumbawamba, and "Road Rage" by Catatonia). The song "Tender" by Blur, whose title rather summarises the sentiments that Aftersun evokes, appears in a distorted and intoxicating rendition in the album. This is the highlight of the album.
Aftersun may be on a tiny scale, but it creates a distinct and indelible effect. It was obligated to strengthen the cult around Mescal when he won a BAFTA for his performance in the film "Normal People." Unquestionably, this is the best picture to come out of the United Kingdom in 2018.