Mike Schank, Documentarian and Musician, Dies Aged 56.
According to the Milwaukee Record, guitarist, actor, and friend Mike Schank passed away early on Thursday morning. Schank was the subject of the documentary "American Movie," which was released in 1999. He was 56.
A shining example of extraordinary talent, the screamer was a standout performer in the cult movie that Chris Smith directed.
The movie follows Wisconsin director Mark Borchardt as he struggled to shoot his terrifying movie "Coven." Because the cast and crew were all close friends and relatives of one another, virtually every step of the production process was a disaster, with the sole exception of Schank, who was always there for his friend. Schank made an appearance as a background performer, assistant, friend in the editing bay, and epic storyteller.
Schank was also a musician, and he even contributed recordings of music to the documentary's accompanying soundtrack. In addition to his role in "Coven," he would go on to star in the film "Storytelling" in 2001, the movie "Hamlet A.D.D." in 2014, and even make a cameo appearance on an episode of "Family Guy" as himself.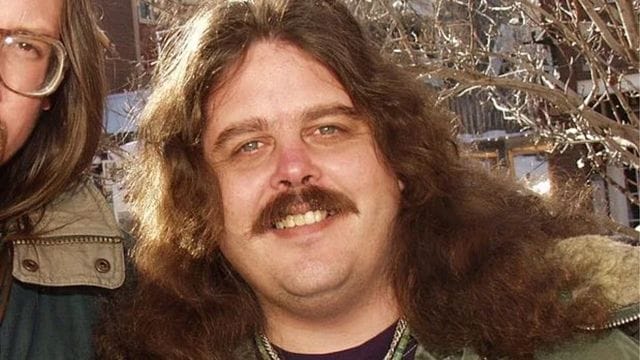 At the 1999 Sundance Film Festival, the documentary titled "American Movie" took home the grand jury medal for best in category. In 2002, both Schank and Borchardt made their way back to the festival.
Jackie Bogenberger, a close friend of Schank's, shared the news of his passing on several social media platforms. The Milwaukee Journal Sentinel spoke with Bogenberger. Bogenberger described him as "simply always there, every single day." "He was just always there," Additionally, she disclosed that Schank was given a cancer diagnosis not too long ago.
Friends and followers of Schank shared their condolences and memories of him on the internet.
"Stay strong forever, Mike…" Borchardt, a director on "Coven" and a boyhood friend of Borchardt's, tweeted.
Mark Duplass wrote, "RIP Mike Schank. Learn how to be a good friend by watching him in the movie 'American Movie.'"
Edgar Wright, director of "Baby Driver" and "Shaun of the Dead," told a story about Schank to his fellow filmmaker. "Rest in peace, Mike Schank, the kind and witty guy who was at the centre of the remarkable documentary 'American Movie.'" Since they had included Mike's home number among the extras on the DVD, my two roommates and I, along with our friend Nick, couldn't stop talking about it, so one evening we called Mike from London. If you haven't already, you should definitely check it out right away."