Is El Chapo Still Alive? Is the Drug Lord Really Gone
Is El Chapo Still Alive? Jose Joaquín "El Chapo" Guzmán is one of the most infamous drug lords in history. He was in charge of the Sinaloa Cartel, a large criminal group that brought a lot of drugs into the US and other countries.
Before he was sent back to the US in 2017, he was caught and escaped from jail twice in Mexico. He was found guilty of many crimes, such as murder, drug trafficking, and laundering money. In 2019, he was sentenced to life in jail without the possibility of parole plus 30 years. Is he still alive, though?
Who is El Chapo?
"El Chapo," whose real name is Joaquín Archivaldo Guzmán Loera, is a Mexican drug lord and former leader of the Sinaloa Cartel, an international crime group. He is thought to have been one of the world's most powerful drug dealers.
Guzmán was born in Sinaloa and grew up in a poor farming family. He was abused physically by his father, and when he was a young adult, he got involved in the drug trade by helping his father grow marijuana for local dealers. Héctor Luis Palma Salazar, one of the country's top drug lords, hired Guzmán to work for him in the late 1970s.
Where is El Chapo Now? Is He Still Alive
Officials say that El Chapo is currently being held at the ADX Florence, a maximum security federal jail in Colorado, USA. Inmates at this jail are kept in solitary confinement for 23 hours a day, with little to no contact with the outside world. It is thought to be the safest and most isolated prison in the country.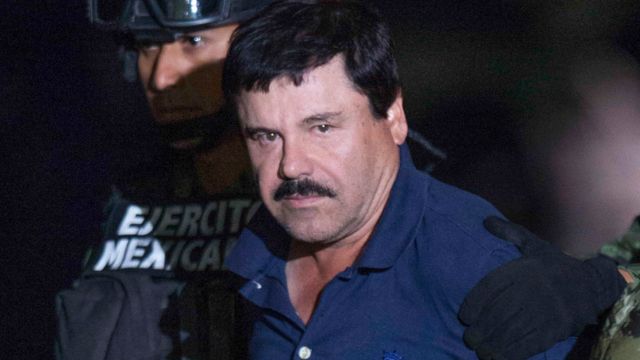 Along with Ted Kaczynski (the Unabomber), Ramzi Yousef (the mastermind of the 1993 World Trade Center bombing), and Zacarias Moussaoui (the 9/11 conspirator), El Chapo is one of the most well-known crooks who is locked up there.
How is El Chapo's Overall Health?
Reports say that El Chapo's health has gotten worse since he was locked up at ADX Florence. His lawyers say that the hard conditions and lack of human contact are making him depressed, give him headaches, and make him hallucinate.
They also say he hasn't been able to get the medical care he needs or talk to his family or lawyer. Several appeals and moves have been made to try to make things better for him, but so far they have not been successful.
Is There Any Chance of El Chapo Escaping Again?
Some people might wonder if El Chapo could get out of ADX Florence again since he has already escaped from jail twice in Mexico. This isn't likely to happen, though, because the security at this prison is much stricter and more advanced than at his other jails.
ADX Florence has razor wire, cameras, sensors, dogs, guards, guards, and airplanes to stop anyone from getting out. The prison is also known for not letting inmates flee. Since it opened in 1994, no one has ever been able to do this.
In Conclusion
Even though El Chapo is still alive, he is serving a life term in a supermax prison in Colorado, which is very harsh and keeps him alone. His mental and physical health are said to have gotten worse over time, and he has almost no chance of getting away.
He is still one of the most famous and powerful drug lords in history, but not as much as he was before he was caught and sentenced.