Learning about stocks and financial planning can seem daunting to the average Joe as he would be lost in the myriad of industry jargon and confusing numbers, not making any sense to him at all. Despite this difficulty, knowing about your financials and the concept of investing are paramount since they can lead to financial freedom if you apply the learnings correctly or it could even open doors towards greater income through proper investing. Now, the question arises: Is there a way Joe can learn all this easily without being bogged down, confused, or bored?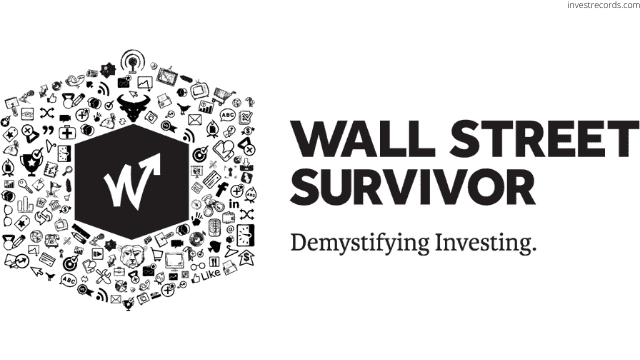 Yes, there is a way! Wall Street Survivor is a helpful simulator website that teaches people like Joe about the basics of investing, finances, and the stock market through a gamification learning approach. Think of it as a game Joe plays, teaching him about money; therefore he can get the fun of experimenting while he is learning and not being bored.
Is Wall Street Survivor safe?
Wall Street Survivor is a game, specifically, a "virtual stock game," where you put phony money and invest in the simulated stock market, similar to how you would buy equities in the actual stock market at their current value.
It is absolutely safe since you don't have to trade using real money. This is a learning platform whose aim is to teach you the basics of finance, and by setting up a simulated playground, you don't have to fear using your real money to learn. The amazing reviews given by many established publishers demonstrate that the platform is legitimate.
Also read: How to be aware of scams and frauds in the stock market while investing
Wall Street Survivor review
Wall Street Survivor has received many applauds and positive reviews, so no wonder there are already more than one million players on board. The website has been in publications from established publishers such as TechCrunch, Business Insider, Forbes, and The Globe and Mail.
Coming to the reviews, BellaOnline, which is a supportive community for women, touts Wall Street Survivor as a very easy-to-use and straightforward platform. It liked the layout of the website and the library of articles available that covered almost every topic of investing. BellaOnline's favorite part of the site was the courses section where users can buy stocks as they are learning about them.
BellaOnline's favorites were"Portfolio Basics" and "Investment Strategies" which provided a good overview of the subject, with the former including a hands-on component that explained how to buy the first stock. A practice portfolio is also available that is used to compete against other players in the game. It can be used simply to learn to trade before diving into opening a real portfolio with a broker.
The "Investment Strategies" course went into more ways to choose the correct stock and all courses came with a quiz at the end which award a badge if the course and the quiz are successfully completed. There is also the option to retake a course, so no pressure of being perfect on the first try itself. Talking about buying and selling stocks, they are in the "Make a Trade" section where the current stock prices are listed and one can also follow a fellow gamer's portfolio to learn and compete against them.
Sitejabber, a website that lets users give ratings of businesses worldwide, gave the site 4.5 stars from several reviews indicating that it is a satisfying learning platform. Users are satisfied with the learning material, and the idea of a real-time practice playground resonates with everyone. There are a few complaints regarding the optimizations of the site that render it slow and laggy at some times during the operation, otherwise, it excels in providing a great learning experience, free entry in the game, and prizes for performing exceptionally.
Is Wall Street Survivor free?
Wall Street Survivor is absolutely free as there are no upfront costs and hidden charges levied on you. You can create a free account and get access to courses that are not behind a paywall. Registering for the stock market is free too, and the best thing is that you can get real money for performing outstandingly in the game. It also sponsors a monthly league where the top three traders that have garnered the highest fake earnings for that month are assured real money as their prize.
Wall Street Survivor options
Wall Street Survivor isn't the only one employing the idea of a virtual stock market playground; there are other players in the market too that offer their approaches and advantages.
Here are some other stock market simulators you can check out:
Best Brokers: Stock Simulator – This simulator gives you the widest range of stock markets to invest in, and along with that, there is a whole separate tab for cryptocurrency investments such as Bitcoin and Ethereum. Other elements of the app, such as a newsreader, friends list, and chat, demonstrate the program's versatility. Best Brokers provides a variety of educational videos for you to watch when it comes to learning. The app's FAQ section is very helpful, as it explains trading hours, order functioning, and other relevant details. When placing an order outside of trading hours, the app will tell you how long it will take for the market to open. If you're unfamiliar with stock market opening hours, this is quite helpful.
Download Best Brokers: Stock Simulator for Android and iOS
Investopedia Stock Simulator – Investopedia, the finance website, features its own stock simulator. This allows you to access a comprehensive online platform that includes stock researching, stock analysis, sophisticated portfolio summaries, and much more. Investopedia's stock simulator is one of the most user-friendly yet realistic simulators on this listing. Its integration of genuine market news and insights make it feel like you're using authentic trading software. Along with the simulator's richness, it also has a strong competitive and gamified component, such as being able to join competitions that rank you as per your growth on your investments.
Stock Trainer: Virtual Trading – While Stock Trainer: Virtual Trading isn't going to woo the user with its rather unornamented user interface, it does provide all of the features and functions that beginners need to learn about stocks. This application, unlike other stock trading simulators, does not start with the New York Stock Exchange (NYSE). Rather, customers can select from a range of places, increasing the chances of finding a stock market that is relevant to them. The best thing about this app is its simplicity and ease of use, which will surely be attractive to novice users.
Download Stock Trainer: Virtual Trading for Android
In conclusion, Wall Street Survivor is a fantastic approach towards enlightening the masses about how the stock market works straightforwardly, along with tons of courses and guides to help the user throughout the journey. It is a must-try if you're keen on understanding all about the financial world and the stock market.