How to Convert Crypto to Cash? Unlocking the Path
How to Convert Crypto to Cash: As Bitcoin keeps getting more and more popular, more and more people are looking for ways to turn their digital assets into cash.
There are several ways to turn your Bitcoin into cash, whether you want to do it for personal reasons, to pay bills, or just to take gains. This post will show you the different ways you can turn Bitcoin into cash and help you choose the best one for your needs.
These Are the Steps of Converting Cryptocurrency Into Cash
Over the course of the previous ten years, cryptocurrency has developed into a revolutionary new asset class, garnering broad acceptance and recognition along the way.
Read More: Top 10 Cryptocurrencies for September 2023 Investment!
Because of the meteoric development of cryptocurrencies such as Bitcoin and Ethereum, an increasing number of people have started investing their money in these digital currencies in the expectation of receiving large returns on their investments.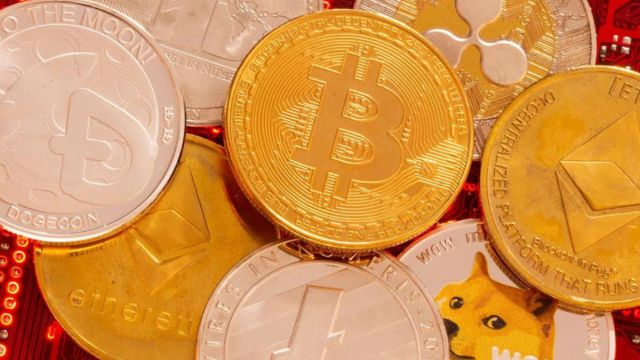 However, there will come a point when you may decide that you would rather have traditional cash instead of your digital assets. In this all-encompassing guide, we will go over the numerous procedures that must be completed before converting cryptocurrency into fiat currency.
Choose the Right Cryptocurrency Exchange
The selection of a trustworthy cryptocurrency exchange platform is the initial stage in the process of turning digital currency into fiat currency.
Read More: Regulation of Crypto Gambling: A Global Overview
There is a wide selection of exchanges accessible, each of which has its own set of features, fees, and cryptocurrencies that it supports.
Make sure that the exchange you pick is compatible with both your requirements and the place you are in. Coinbase, Binance, Kraken, and Bitstamp are just a few of the most well-known cryptocurrency exchanges.
Complete the Registration Process
You will be required to sign up for an account and go through a verification procedure before you can utilize a bitcoin exchange.
Read More: 10 Most Common Cryptocurrency Scams in 2023
This normally entails supplying identification credentials such as a driver's license or passport and linking your bank account to the account in question.
The completion of the verification procedure is necessary for ensuring both safety and compliance with regulatory requirements.
Transfer Your Cryptocurrency to the Exchange
After you have finished creating your exchange account, you will need to move your cryptocurrency holdings into the wallet that is associated with the exchange.
You need to make sure that you choose the appropriate wallet for the particular coin that you intend to sell. Using the deposit feature of the wallet, you will be able to move your digital assets from your own wallet to the wallet provided by the exchange.
Place a Sell Order
After you have sent your Bitcoin to the exchange, you will be able to submit a sell order. Select the digital currency that you want to sell and then enter the quantity of cash that you want to obtain in exchange for it. You have the option of selecting various kinds of sell orders, such as market orders or limit orders, depending on the preferences you have and the circumstances of the market.
Approving the Deal
After the execution of your sell order, an equal amount will be deposited into your exchange account. This deposit will normally be made in the form of the local fiat currency (for example, US Dollars, Euros, or British Pounds). Due to the irreversible nature of Bitcoin transactions, it is important to check through the transaction details carefully before confirming them.
Take Money Out of Your Bank
To get your hands on the cash, you will need to transfer the funds from your associated bank account to your currency exchange account. This stage may require additional verification, and depending on the exchange and your bank, the processing time for it might be anything from a few hours to a few days.
Consider Tax Implications
When converting cryptocurrency into fiat currency, it is essential to be aware of the potential tax ramifications. These types of transactions are taxable as capital gains in numerous nations throughout the world. Maintain complete and accurate records of all of your Bitcoin purchases and sales in case you need to reference them while filing your taxes.
Keep the Cost of Transactions in Mind
Exchanges for cryptocurrencies often charge users fees to trade cryptocurrencies and withdraw funds. These fees can vary greatly from one exchange to the next and rely on a variety of factors, including the volume of trading you do and the payment method you select. Make sure you are familiar with the charge structure of the exchange you are using to prevent incurring any unanticipated expenses.
Look into Possible Substitutes
You don't have to use an exchange to turn coin into cash. You can also look into other options. Some choices to think about are peer-to-peer platforms, Bitcoin ATMs, and cryptocurrency debit cards.
So, it's easy to turn cryptocurrency into cash if you follow the right steps and use companies you can trust. But it's important to stay up to date on the latest rules and tax laws in your country about cryptocurrency.
You can turn your digital assets into traditional cash when you need to, as long as you plan carefully and follow the law. Always put security first and choose sites you can trust to make sure the conversion process goes smoothly and safely.
Conclusion
As the cryptocurrency environment continues to grow and change, it is getting easier and more flexible to turn Bitcoin into cash.
Your choice will rely on what you want, how much Bitcoin you want to sell, and where you are. No matter the way, it's important to put security and local rules first to make sure the conversion process goes smoothly and legally. When converting Bitcoin to cash, you should always do a lot of study and use trusted platforms.