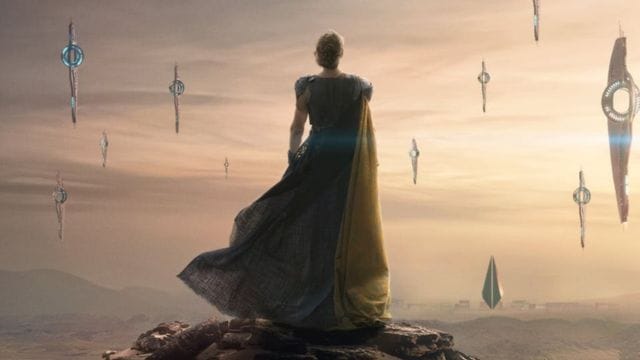 Know the CONFIRMED Release Date for Foundation Season 2!
The Foundation is an American science fiction streaming television series created by David S. Goyer and Josh Friedman for Apple TV+ and loosely inspired by Isaac Asimov's Foundation series of short stories. Season 1 of Foundation premiered on September 24, 2021. The series was renewed for a second season in October 2021, which will premiere on July 14, 2023.
Based on the award-winning works of Isaac Asimov and featuring Jared Harris, Lee Pace, Lou Llobell, and Leah Harvey, the second season will consist of ten episodes. In Foundation season two, tensions rise throughout the galaxy more than a century after the conclusion of the first season. As the Cleons fall apart, a vengeful queen schemes the destruction of the Empire from within.
Hari, Gaal, and Salvor find a colony of Mentalics with psionic powers that threaten to alter psychohistory itself. The Foundation has entered its religious phase, spreading the Church of Seldon across the Outer Reach and provoking the Second Crisis: war with the Empire.
Foundation tells the tales of four crucial individuals who transcend space and time and ultimately determine the fate of humanity by overcoming deadly crises, shifting loyalties, and complicated relationships.
What is the Release Date for Foundation Season 2?
The series was renewed for a second season in October 2021, which will premiere on July 14, 2023.  Foundation lovers may rejoice: the show will return for a second season of ten episodes, as revealed in October 2021. "We have been so excited to watch global audiences embrace the captivating, suspenseful, and breathtaking thrill ride that is Foundation," said Matt Cherniss, Apple TV+'s head of programming at the time (via Variety).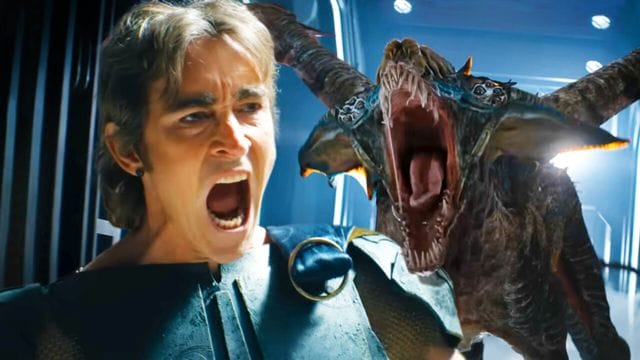 "We know how long fans of these beloved Asimov stories have waited to see his iconic work brought to life as a visually spectacular event series, and we now can't wait to showcase even more of the richly layered world, compelling storytelling, and stunning world-building in season two."
Get Ready to Know the Swagger Season 2's CONFIRMED Release Date!
David S. Goyer also spoke with Variety about the renewal of the series for a second season. Based on his remarks, it appears there is potential for the program to continue beyond the upcoming season.
"Since childhood, I've imagined how Hari Seldon and Eto Demerzel would appear and sound, as well as how Terminus and Trantor would feel," said Goyer.
"Now, with the second season, our audience will be able to visit more of Asimov's unforgettable characters and worlds, such as Hober Mallow, General Bel Rosie, and all the Outer Suns. I am ecstatic that a whole new generation of admirers is reading Asimov's masterwork. With Foundation, we're playing the long game, and I'm indebted to my partners at Apple and Skydance for entrusting me with this epic.
The second season began filming in Prague in April 2022, according to The Prague Reporter, and a first-look trailer for the season was eventually released to fans at the beginning of this year.
The trailer also disclosed that the second season will premiere on Apple TV+ on July 14, 2023. This means that we only have to wait a few months for new episodes but check back here for more information once a release date is confirmed.