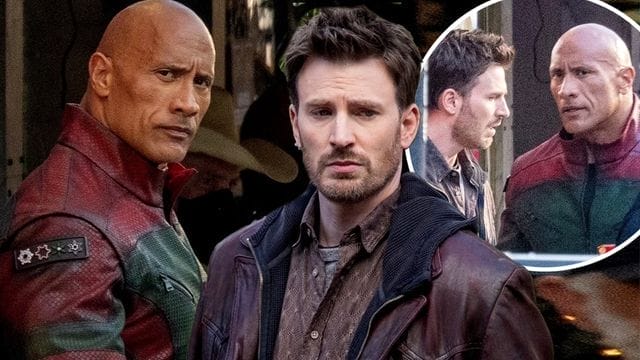 Chris Evans and Dwayne Johnson Can Be Seen in the Upcoming Holiday Film "Red One" for the First Time.
Chris Evans and Dwayne Johnson have given fans a sneak peek at the beginning of filming on their next Christmas film, "Red One."
Evans referred to The Rock and his characters as "Callum Drift and Jack O'Malley" in the description of an Instagram image showcasing both of them on Monday. The post was uploaded on Evans' account.
The veteran of the Marvel film franchise said, "We're already having WAY too much fun on this one," adding in parentheses, "I can't believe I'm finally doing a Christmas movie!"
When they stand together in what appears to be a museum gift store, Johnson is decked out in an outfit resembling a superhero made of red and black leather, while Evans is dressed in a more casual manner.
In his own Instagram account, Johnson shared the same photo with the same caption, which read, "Chris and I have been waiting to produce a Christmas movie our entire lives, and now finally, the trouble begins."
"Our director, Jake Kasdan has been in inspired form to deliver a very special, one of a kind CHRISTMAS franchise for you and your families around the world to enjoy," he wrote, adding that Kasdan directed him in both the reboot of "Jumanji" and its successful sequel. Kasdan also directed him in "A Christmas Story."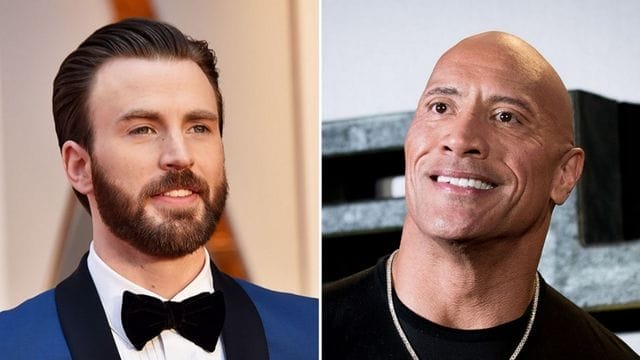 The storyline of the movie is still a closely guarded secret, but it was Hiram Garcia's concept, who is one of Johnson's partners at the Seven Bucks production business, that served as the inspiration for the film.
In addition to Lucy Liu, Kiernan Shipka, and Nick Kroll, JK Simmons and Bonnie Hunt have just been cast in the roles of Santa Claus and Mrs. Claus, respectively, in "Red One."