Best Indian Stock Market Simulator To Practice Virtual Stock Trading With Fake Money
Are you a trader? Or are you looking for trading opportunities? If yes, then you are reading the right article. In these article we are going to discuss how you can learn about investment in stock market without using a real money; i.e., with the fake money. Here are the best virtual stock market trading applications for the Indian stock market.  
We understand it could be tedious for a beginner or amateur investor who has just entered the mutable stock market. One thing is indispensable and need not be ignored if you have decided to join this unpredictable market, that stock market trading involves huge market risks, and there is always a risk of losing your money. One thing is for sure, and you must know that the risk can be minimized with your strategy of investing, knowledge, and experience, but can never be eliminated.
You might be wondering how we can solve this problem and make the risk minimal? Let's tell you that it can be achieved by using virtual stock trading programs.
It is always a good idea to learn before you jump into the immense and diversified stream of business. It will help you save a lot of money and help you gain a real experience of trading seamlessly.
What is Virtual Stock Trading?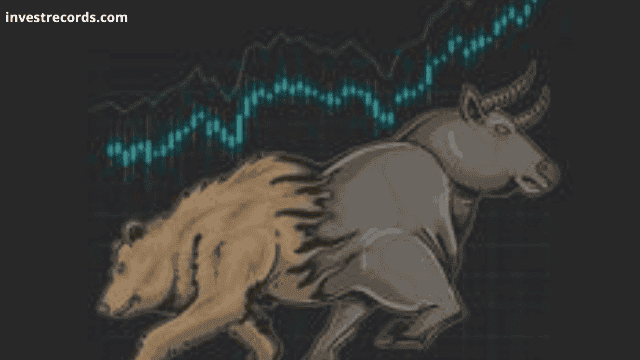 The other name of Virtual Stock Trading is Paper Trading. It is not different from the actual trading as it involves buying and selling of stocks. The catch is it does not include any real money as the investment is made through virtual money. Furthermore, the platforms providing these virtual trading facilities are known as Stock Stimulators.
All the profits and losses are experienced in the virtual environment. It acts as a stimulator, which helps the trader to practice and become proficient in dealing in the stock market without using real money. These stimulators make the traders experience an environment that looks very similar to the real one. It overall enhances your practical experience with these stimulators and helps you intriguingly gain knowledge.
Using these simulators is one of the best ways to develop your expertise by trying different strategies that are too risk-free and then apply those strategies in the real-world stock market.
5 Best Virtual Trading Simulators for Indian Stock Market
1. TrakInvest
TrakInvest is an investment guide that helps in building up considering the novice investor's point of view. This platform is very convenient for the beginners to let them know about the basics of putting an order, tracking them, and making use of charts practically. Being an absolute beginner, this is the best platform that can help you deeply understand how the stock market works.
It acts as a virtual social equity trading programme which can be easily accessed on the mobile as well as desktop. You can develop your expertise and enhance your investing skills using this platform.
TrakInvest enhances the user experience by providing their customers with curated market research data and news from 10 exchanges. Besides, it also offers certification courses designed by industry experts, beginners' guides and videos, and simulations for competing for rewards.
It also supports a useful feature that lets you track other trades and get information on their trading portfolio. Once you visit their portfolio, you can replicate their trades using a 'copy trade' facility. It also offers other features of high value, including Sentiment Analysis, Price Analytic Charts, Tracking, and many others.
2. Moneybhai
Moneybhai is one of the best virtual trading simulators for the Indian stock market. It is a free virtual trading platform that offers you one crore virtual cash once you register yourself on this platform. You can register yourself using your mobile number, Facebook, Google, and other email ids.
One of the best realistic features provided on this platform is that while you invest in any shares or commodities, it deducts an imaginary 0.50% of brokerage charge. Whereas, whenever you enter the real stock market, you need to pay these brokerage charges.
You can use all the cash to invest in shares, mutual funds, fixed deposits, and other commodities on the platform. This platform also provides you with a free forum where you can put your questions and queries, and even participate in the on-going discussion threads.

Also Read: Best 3 Safest Method To Start Investing In Stock Market
Over Moneybhai, you can interact with other players, invite your fellow traders, participate in trading competition leagues, and do much more, which is enticing and helps you learn more than just the basics. This platform also allows you to win the investment challenge.
It also supports a couple of features such as creating a limit order, market order, GTD order, GTC order,  Short selling, and square off. Moneybhai also allows you to reset anytime and start again.
3. Dalal Street
Dalal Street Investment Journal (DSIJ) is one of the most famous real-time trading platforms in India. The game is created by joint efforts of the Bombay Stock Exchange (BSE) and DSIJ. This platform enables you to trade stocks in real-time using a virtual portfolio. Once you are done with your registration, it provides you with 10 lakh virtual cash.
It lets you create your virtual portfolio in this game, which you can use further to participate in different leagues and share your thoughts with other traders.
It helps you get a comprehensive understanding of the different trading nuances and will test your investment strategies. Dalal Street also provides you with an opportunity to participate in a group chat or create your own group with like-minded people and discuss the strategies.

Also Read: 'All Or Nothing' Investment Don't Work In This Way

It is a fun game that allows you to compete with the best investors on this platform and lets you win prizes on the Dalal Street virtual trading game each day. As BSE plays a crucial role in this platform's establishment, Dalal Street follows the BSE stock price.
4. Moneypot
The Money Pot is one of the best virtual trading simulators for the Indian stock market that provide an opportunity to learn the stock market basics to investors, students, and even corporates. It is a web-based stock market simulation game that is very entertaining and useful. Money pot aims at connecting an online investment community through a social trading platform.

Also Read: 7 Intraday Trading Tips That Almost Sure Your Double ROI
It is very easy to sign up and register yourself. You just need to visit the website, will see a signup button at the top-right, just click on it, and you are all set to play the game. After signing up, you will get 2 lakh virtual cash that you can use further to trade and invest in shares, FD's, mutual funds, and other commodities.
Various institutions consider this platform ideal for the tutorial to make the students familiar with the Indian Stock Market basics. This platform also offers the prize if you turn out to be the leading traders. Also, it does not offer a stop loss facility.
5. Chart Mantra
Chart Mantra is a free stock simulator game that is an analytical platform provided by economic times. It is one of the leading games for trading. This game enables you to learn the basics of technical analysis that is vital to carry out the activities in stock trading. You can apply your learning efficiently at the time you enter the real stock market.
It provides you with 1 lakh virtual cash at the moment you sign up for this game. You can easily sign up using your Facebook, Google, or Yahoo id.
Chart Mantra allows you to play on the historical market as the data offered here is historic. This platform will analyze your buying and selling activities, which helps you track your record and overcome your flaws before you apply that on your real-trading account.
This game provides you with the most realistic experience as it charges you 0.1% brokerage commission when you buy or sell the shares in the real trading market.
Final Thoughts
You can approach these types of application that will help you by suggesting a simple planning or when, where, how, and how much to invest in a particular stock. 
You can just search on a play store or app store in your mobile and you will get ample of applications that will help you to learn about investment in stock market.