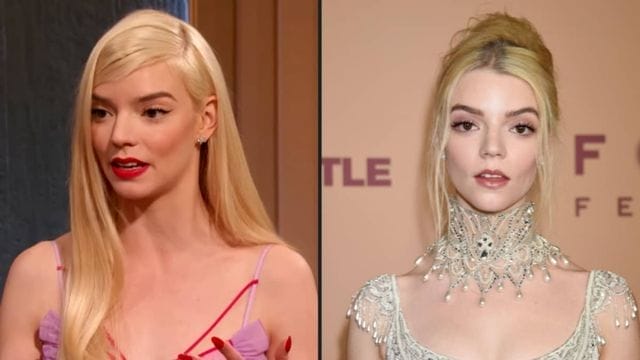 Anya Taylor-Joy Claims to Have Experienced Bullying at School due to Her Appearance
Anya Taylor-Joy has stated that she experienced bullying at school as a result of the way that she appears.
In an interview on "The Drew Barrymore Show," the actress who is known for her roles in "Menu" and "The Northman" discussed her upbringing and expressed gratitude to her parents for teaching her how to deal with adversity.
Taylor-Joy told Barrymore that she had "very, really blessed" parents because if she saw her daughter being tormented because of the way she looked, her mother would tell her to "look within someone."
"You look at what's going on within someone; you don't look at the class or anything like that."

She continued by saying, "You don't look at what they do for job, you just appreciate the heart of this person, do you?" And for that, I owe a tremendous amount of gratitude to my mother since it was of great assistance to me.
Anya Taylor-Joy spent the first six years of her childhood in Argentina before migrating to England with her family and then relocating to New York when she was 14 years old.
"I truly did not have the impression that I belonged anyplace. According to the actor, "I was too American to be anyone, too Argentine to be an Englishman, and too English to be anyone else." "The children simply could not comprehend what I was saying in any manner. I was unable to get out of the lockers."
Anya Taylor-Joy has been cast as Furiosa, the lead character in the next spin-off movie of "Mad Max: Fury Road."
She referred to the need for "mental power, physical strength, and fortitude" as the primary aspects of her preparation for the job.