After Backlash From the Public, Candice Cameron Bure Explains Her Controversial Quotes From the Gaf Holiday Film
Candice Cameron Bure, a former star of the Hallmark Channel who is now the chief creative officer of Great American Family, has received backlash for recent comments she made about one of the reasons she left the network to take the position. She discussed the choice to not run LGBTQ+ stories on her network and instead focus on "traditional marriage" when having a talk with the Wall Street Journal. After the comments prompted a critical reaction from the public, including Jojo Siva and other celebrities, Bure reacts.
Wednesday afternoon, the actress posted a response on her Instagram story in response to the unfavourable reaction from the general public. That is what she had to say,
In response to my previous comments on The Great American Family programmes that were published in The Wall Street Journal, I would like to say the following: Everyone here who knows me well is aware without a shadow of a doubt that I have a tremendous amount of love and affection for each and every person. It is beyond my comprehension how someone could ever believe that it is my purpose to intentionally hurt the feelings of another person. It saddens me that the media frequently tries to drive a wedge between us, even when it comes to a topic that is both soothing and enjoyable like Christmas movies.
But considering the toxic atmosphere that currently permeates our culture, I really shouldn't be surprised. Christmas is more important than ever before. I am a devout follower of Christ. This means that I believe that the image of God can be found in each and every person. Therefore, I am obligated to love everyone, and I make an effort to do so.
If you know me, then you are aware that I am the type of person who loves passionately and without regard for boundaries. My heart's desire is to love others and just be a reflection of God's immense love for each and every one of us, to build bridges and bring others closer to God, and to do all of these things.
Since the article in the WSJ was published a few days ago, it has garnered the attention of many individuals who disagree with her comments. One of these individuals is Jojo Siwa, a member of the LGBTQ+ community, who has criticised the actress for being "rude and offensive to the whole world." community of people. Bure was referred to as a "fanatic" by former Hallmark star Hilary Burton, who also advised her that she could "ride this wave of hatred" all the way to the bank. The following is the continuation of Bure's comments: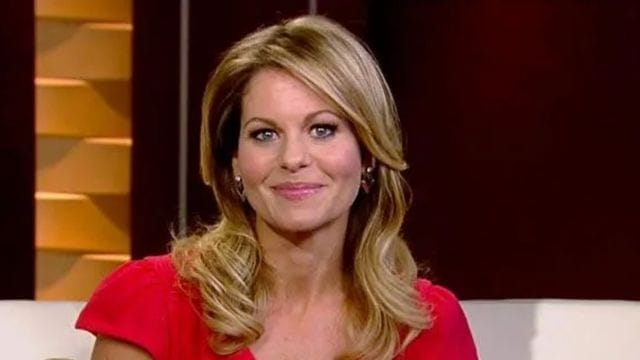 I have a straightforward message for the representatives of the media who are responsible for exploiting this occasion to promote strife and hatred: I still love you. I want you to know that I adore you, even though you despise the things that I hold dear and attack me on the internet. I want those who sought to eliminate my character to know that I adore them. I want everyone who reads this to know that I love you, no matter who you are, where you come from, what you believe in, who you love, or what political party you belong to. This goes out especially to those who have tried to scare me by calling me names.
Fans were taken aback earlier this year when Candice Cameron Bure announced that she would be departing Hallmark for Great American Family. During her thirteen years of employment with Hallmark, Candice Cameron Bure has starred in eleven holiday films. The following is a list of the additional comments that Bure made regarding the recent controversy:
For a very long time, I've had the desire to discover a venue that might host more religious programming. I count it a blessing that I was invited to join such a dynamic organisation at such a young age. I also mentioned in my interview, but it was cut out, that people of all different nationalities and identities make and will continue to make a significant contribution to the network both in front of and beyond the camera, which is something that I encourage and fully support. This was not included. I have never been interested in using storytelling as a means of evangelising, but rather in using it as a means of magnifying the glory of God in our lives via the stories that I tell.