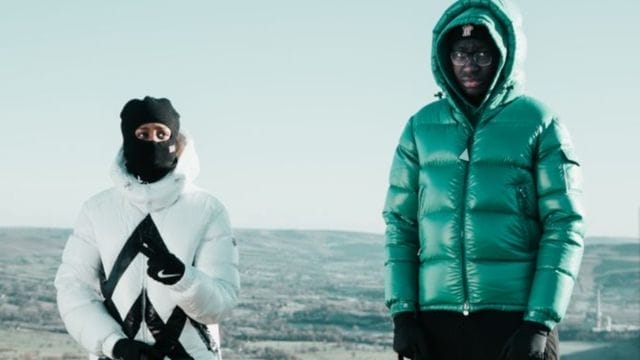 A1 x J1 Dial SL For "Man On A Mission" New Track
Watch the music video for "Man On A Mission" below, which was produced by A1 x J1 in collaboration with SL.
The Coventry-via-Kent pair consisting of 16-year-old A1 (born Phineas Waveru) and 18-year-old J1 (born Joshua Somercan) have released an additional explosive rendition of their track "Don't Lie" to accompany their most recent release.
The music video for the new tune was directed by Yuksel Yilmaz and shot in the Peak District. It is full of cinematic pictures of nature and hilly terrain and was directed by Yuksel Yilmaz.
A1 x J1 discussed their musical beginnings as well as their plans for the future in an interview with NME that was published earlier this year for the Radar feature.
When asked if there is now work being done on a new project, A1 responded, "Of course. The fans are completely unprepared for how distinctively our product will sound. I have the impression that none of this has really begun to take shape yet at this point. I believe that if we were to work together on a full-fledged project, it would help people realise the full extent of our skill.
J1 continued, saying, "I know I'm renowned for my beats, and A1 does his thing with the melody, but you'll surely see us doing something different in our genuine project. A1 does his thing with the melody." It will be very similar to when a defender shows off his abilities in the middle of the field. You have no idea what it is that we have planned."
A1 x J1 provided support for the recently reunited N-Dubz on their tour of the United Kingdom in 2022, just in time for the release of their new single "Man On A Mission." The concert tour gained a lot of attention after N-Dubz called off their performance in Nottingham just five minutes before the start of the show because one of the band members was ill.