Yahtzee Online: How Does a Yahtzee Work?
Yahtzee is a popular dice game among children and adults alike. You can not only play alone, but you can also play with your pals for free online with the click of a mouse.
Yahtzee
Einar Egilsson is the creator of this game that may be played online. You have the option to play Yatzy according to its original rules from the United States or the United Kingdom, or you can select to play according to the rules from Scandinavia.
This is a game that you play alone, either against the computer or against an opponent that is generated by the computer called Bill. It is simple to begin playing; all you have to do is click the button, and then roll the dice. The game runs smoothly on both a personal computer and a mobile phone. It is primarily for your own amusement and to pass the time; there is no other purpose. There is no leaderboard, and registration is not required to play.
Pogo
Pogo gives you a number of options to choose from when playing their games. Either sign up for an account to store your scores and receive incentives, or just click the play button to get started. Either an email address or a link to your Facebook profile is required to complete the registration process. Check out the two different games that they have available.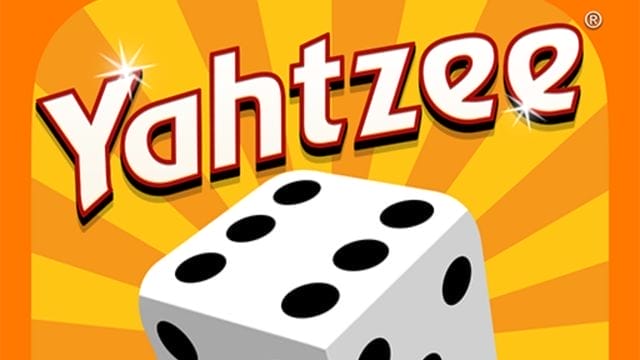 Traditional Yahtzee
You can choose to play Yahtzee in one of three distinct modes depending on which version of the game you choose to play. In the classic mode, there is no need to register, and you will compete against only yourself. The tournament will give you the opportunity to compete against other people in a series of online matches. Members of Club Pogo are the only ones who can access the challenge mode, which has timed games that progressively become more challenging.
How Does a Yahtzee Work?
When all five dice are the same, you get a Yahtzee. If the player throws a Yahtzee after filling the Yahtzee box with a score of 50, they receive a Yahtzee bonus and an additional 100 points. However, if they throw a Yahtzee and have a score of 0 in the Yahtzee category, they do not receive a Yahtzee bonus.
Yahtzee Party
You also have the choice, while participating in a Yahtzee party, of either playing a game as a registered user or simply beginning a game. You and up to 14 other users can compete against one another in this game to win bonuses. Everyone in the group is required to participate in the game, and the objective is to achieve the best score possible. In addition, individuals who have registered an account can be added to a leader board and gain points for victories.
Play Online Dice Games
This online game board was made specifically for dice games and gives you the opportunity to compete against a computer while playing Yahtzee. You are not need to register in order to participate in the game; however, you are given the opportunity to do so in order to store your scores. After selecting play, all that is required to begin is a click on the button labelled roll dice. After you have rolled, you will have the opportunity to select which dice you wish to keep for the following three rolls. The computer will enter the various scores into the score card, and you will be given the choice to select the one that best suits your needs.
Yahtzee Online
Yahtzee Online, which is one of the most basic games for a single player, provides you with the dice, the rules, and the score sheet. There is no need to register in order to participate in the game. To begin, you must first click the roll button. Once you have the dice that you want, select the score that you want, such as three of a kind, and hit enter on your keyboard. This will allow you to roll again and set your score for the next round. This is a game that only one person can play, so there is no competition. You are merely competing against yourself at this point.