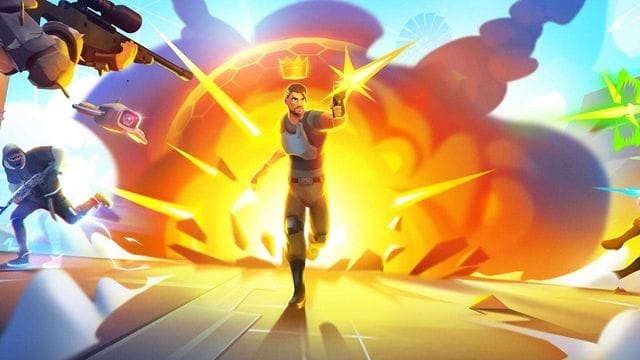 World Boss, a Drop-in Shooter, is Released in Early Access.
New free-to-play first-person shooter World Boss is now available in Early Access on Steam. The game's impending release was announced earlier this month at PAX Aus 2022, and its release has now been confirmed. During its open beta playtest, World Boss, which was developed by PlaySide Studios and was previously available to trial, was taken offline.
A casual, drop-in shooting game with roguelike aspects is what World Boss is advertised as being. According to PlaySide, World Boss was also influenced by IO games. IO games are a subgenre of free-to-play games that are primarily played in a web browser. They are characterised by their relatively straightforward visuals and high level of accessibility.
PlaySide CEO Gerry Sakkas said in a statement that was released alongside the launch of the game, "With World Boss, we took the quick drop-in and drop-out nature of IO games, the customization of roguelites, and the strategy and mechanical finesse of a first person shooter, to create a familiar-yet-unique FPS for everyone."
"One of our primary objectives with World Boss has been to increase the amount of participation from our player base in the game's development. We have spent the entirety of the beta phase paying attention to the comments and ideas made by players, and as a result, we have already implemented a wide variety of bug repairs, gameplay enhancements, and optimizations. We are looking forward to providing further content to players in the not too distant future.