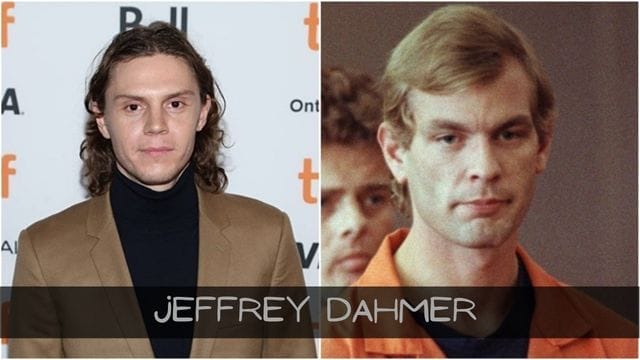 Why Did Jeffrey Dahmer Kill: Was the First Murder Intentional?
Jeffrey Dahmer was a prolific serial killer and sexual predator who preyed upon young males. As if murder and rape weren't awful enough, Jeffrey Dahmer also indulged in necrophilia, dismemberment, cannibalism, and attempted reanimation of his victims. Dahmer died in prison on Nov. 28, 1994. He was cremated, and his family received his remains.
Who is Jeffrey Dahmer?
Jeffery, who was born in Milwaukee, Wisconsin, on 21 May 1960 to Lionel and Joyce Dahmer, grew up like any other child. His parents quickly observed that he lost his vigor, grew disconnected, and sought solitude.
In high school, he participated in the usual extracurriculars, including music and intramural athletics. However, he admitted that he began thinking about murder and necrophilia at the age of 14. He later joined the army, from which he was honorably discharged.
Why Was Jeffrey in Prison?
From 1978 until 1991, Jeffrey Dahmer murdered seventeen men and boys. He was eventually apprehended when his next intended victim, Tracy Edwards, escaped his apartment and alerted authorities. When police arrived at Dahmer's flat, they discovered evidence that he had committed several murders, including a human skull in the refrigerator, two plastic bags holding a human heart, and another bag containing male genitalia.
In the bedroom, they discovered five human skulls, knives, hammers, and saws. In addition, there was an entire human skeleton in one drawer, a 57-gallon acid-filled tank, three torsos, and other body parts. In February 1992, Dahmer, one of the world's most notorious serial killers, was given 15 consecutive life sentences.
How Did Jeffrey Dahmer Get Captured?
Jeffrey Dahmer was apprehended on September 8, 1996, after offering $100 to three guys to pose for naked photographs. Tracy Edwards, 32, agreed, and upon arriving at Dahmer's flat, he observed a terrible odor and boxes of hydrochloric acid, which Dahmer claimed were for cleaning. Dahmer attempted to bind Edwards' wrists together but only succeeded in securing one.
He then demanded that Edwards stand naked while brandishing a knife. Edwards escaped after five frightening hours by claiming to need to use the restroom and punching Dahmer when the serial killer's guard was down, forcing him to lose his footing. Edwards flagged down two police officers and said that a "freak" had attacked him with a knife.
Related Topics:
Was the First Murder Intentional?
Dahmer gets lonely, and the devil moves into his head; without somebody to share his loneliness, he drowns himself in booze. After numerous failed attempts, Jeff is unable to disclose his sexual orientation. The first was that generation's lack of liberation and its conventions, and the second was his solitude.
The fact that Jeff has never been attracted to the opposite gender makes it difficult for him to achieve his physical requirements at that time. In this circumstance, his first encounter is with Steven Hicks, a hitchhiker brought home by Jeff for an intimate session. But Hicks makes it apparent that his needs and Jeff's do not coincide.
How Did Jeffrey Dahmer Die?
On November 28, 1994, Jeffrey Dahmer was assassinated at Columbia Correctional Institution. He had spent his first year in prison in solitary confinement out of fear that other inmates would target him for his heinous deeds. At Dahmer's request, he was later transferred to the general population, claiming that solitary confinement had been too restrictive and that he need mental stimulation.
As part of his job duties, he was required to clean the restrooms for two hours per day. Dahmer got infatuated with Christianity while incarcerated, having requested a Bible while awaiting his judicial hearing. He was afterward devoted to the Christian faith and baptized in May 1994.
Attempts had been made on his life, including one just two months after his baptism when an inmate aimed a'shank' fashioned from a razor and a toothbrush at his throat while he was attending church.
Read More:
Netflix's Documentary on Jeffrey Dahmer
DAHMER – Monster: The Jeffrey Dahmer Story on Netflix is written by award-winning producer Ryan Murphy, whose past works include Ratched, American Horror Story, and a number of other scary thrillers. This one examines the horrific true story of serial killer Jeffrey Dahmer.
The eight-part drama series, starring Evan Peters as the legendary American serial murderer, examines the subject from Jeffrey Dahmer's perspective and exposes how he was almost captured at least ten times but always managed to get away with his atrocities. This was mostly the result of his white privilege and police incompetence.
Ryan Murphy has reunited with Ian Brennan, a co-writer and co-producer with whom he worked to create such hits as Glee, Scream Queens, and The Politician. Prepare yourself for some pretty horrifying content.
Films Based on the Life of Jeffrey Dahmer
The Secret Life: Jeffrey Dahmer was released in 1993 and stars Carl Crew as Dahmer.
In 2002, the biographical film Dahmer was released. The film stars Jeremy Renner as Dahmer and Bruce Davison as Dahmer's father, Lionel.
Raising Jeffrey Dahmer was released in 2006. It focuses on the reactions of Dahmer's parents upon his arrest in 1991 and stars Rusty Sneary as Dahmer and Scott Cordes as his father, Lionel.
The Jeffrey Dahmer Files, an independent documentary, aired at the South by Southwest festival in 2012. It contains interviews with Dahmer's former neighbor Pamela Bass, Detective Patrick Kennedy, and city medical examiner Jeffrey Jentzen.
My Friend Dahmer, a film directed by Marc Meyers, debuted at the Tribeca Film Festival on April 25, 2017.
The film is based on the graphic novel by John Backderf and stars Ross Lynch as Jeffrey Dahmer. It depicts his high school years and the events leading up to his first murder.