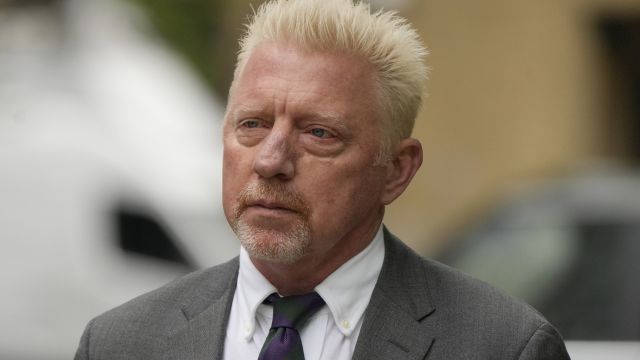 What Happened to Boris Becker? All You Need to Know
Boris Becker went to jail for eight months after he was found guilty of bankruptcy fraud. He was then released and sent back to Germany.
Read interesting and informative general stories to learn about the latest news, find out interesting facts, and gain valuable insights.
Boris Becker About
Boris Franz Becker, a famous German tennis player who is 54 years old, has had a very successful and well-known career. He reached the top of tennis by becoming the youngest player to ever be world No. 1. In 1985 when he was only 17, he made history by winning the men's singles Wimbledon Championships. This was a big moment in his career. This amazing thing not only showed how talented he was but also brought him a lot of attention and praise.
Becker was a force to be reckoned with on the tennis court because of his great skills, strong serves, and aggressive style of play. He always showed a high level of competitiveness and drive, which helped him become one of the best tennis players of all time.
Tennis Magazine's 40th anniversary in 2006 was a good time to honor his many accomplishments and services to the sport by putting him on its prestigious list of the 40 best players of all time.
Also Read:- What Happened to John Bachman? Where does John Bachman Live?
Boris Becker had a big influence on tennis long after he stopped playing. People around the world who want to play tennis are still inspired and influenced by his memory. As a well-known person in the history of tennis, he is still remembered and loved by tennis fans all over the world.
What Happened to Boris Becker?
Three-time Wimbledon men's singles winner Boris Becker was jailed and deported from the UK. Becker went bankrupt in 2017. He was charged with bankruptcy fraud after concealing £2.5 million in assets and debt during bankruptcy proceedings.
Becker was sentenced to two-and-a-half years for four Insolvency Act offenses in April 2022. Becker entered a tough and dangerous UK prison. He called it "brutal" unlike movies or fiction.
He was imprisoned with murderers, drug dealers, rapists, and people smugglers, despite his tennis legend status.
Becker faced daily challenges and protected himself to survive incarceration. "Tough boys" protected him. He learned that fame and prosperity did not protect him from the law in prison.
Becker was released in December after eight months of his two-and-a-half-year sentence. Due to a deportation order, he cannot return to the UK until October 2024. UK-convicted foreign nationals receive this order.
Also Read:- What Happened to Howie Carr?
Becker wants to start over despite his struggles. He wanted to use his prison experience to improve himself. After his great tennis career, he reflected on his business and financial judgments, which he conceded were terrible.
Boris Becker was imprisoned in the UK after his bankruptcy fraud conviction. He had to survive incarceration. He was deported from the UK after his release and is now creating a new life while acknowledging his prison experiences.
Where is Boris Becker Now?
Boris Becker returned to Germany immediately after his prison release. Foreigners sentenced to more than 12 months in the UK are automatically deported. Becker spoke to BBC Radio 5 Live about his 231 days in prison.
He made it clear that jail life was terrible. He stressed that incarceration was very different from movies and stories. He struggled daily in prison. Becker joined the "tough boys" to stay safe.
Boris Becker said incarceration was humbling despite the hardships. After his tennis career and incarceration, he said he was a survivor and tough. He believes his ordeal strengthened him.
Also Read:- What Happened To Virgil Abloh?
Foreign citizens having imprisonment terms over 12 months in the UK are automatically deported. Boris Becker returned to Germany after his release. His interview depicted jail life as severe and different from popular beliefs. Becker's perseverance and growth from the event have strengthened his resolve to move on and meet life's obstacles.
What is the Current Status of Boris Becker?
After completing eight months of his two-and-a-half-year bankruptcy fraud term in the UK, Boris Becker was released and deported to Germany. He said incarceration was tough and difficult after his release. Becker stressed the need of daily survival and allying with difficult people in prison.
Save Invest Records to Your Bookmarks to Read More News Like This.