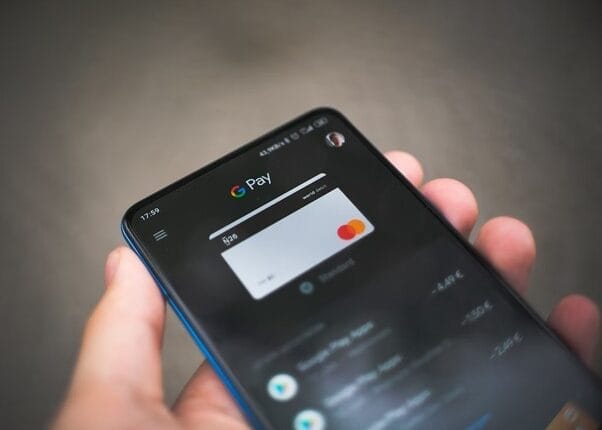 What are the Fastest Online Casino Deposit and Withdrawal Banking Options?
When it comes to making online casino payments, there are more options available than you can count on both hands. From handing cash over the counter to depositing with digital currency, funding your account and cashing out your winnings has never been so easy.
We've listed some of the fastest online deposit and withdrawal banking options to help you start wagering and scoring some wins as soon as possible.
Cryptocurrency
Making crypto payments to an online casino works similarly to depositing with an e-wallet, except you're using your preferred digital currency. Of course, this presents more significant risks than e-wallet payments since the value of a cryptocurrency is susceptible to rise and fall with market trends. However, for experienced gamblers and high-rolling bettors, cryptocurrency payments are a fantastic way to gamble online.
You won't find crypto deposits at US-based casino sites like BetMGM, DraftKings, or BetRivers. Instead, you'll need to visit an internationally regulated crypto casino, where you can expect to find a selection of currency options, including Bitcoin, Litecoin, Tether, and Ethereum. They offer instant deposits (like most banking options) but also boast pay-out speeds of up to an hour.
Play+
Play+ is one of the speediest ways to cash out your winnings. Widely available at the top US casinos, it is a prepaid card that's exclusive to each casino brand. For example, both Caesars and BetRivers offer customized Play+ cards, though you won't be able to use your BetRivers card to make a payment to Caesars Casino (and vice versa).
Enrollment is free, and you can make deposits to your card with Visa, Mastercard, and Discover. After processing, many US casinos will pay out Play+ withdrawals instantly. In addition to lightning-fast payout speeds, this popular banking option has a generous daily deposit limit of $2,000, perfect for all you high rollers out there!
E-wallet
After Play+ cards, e-wallets are one of the fastest withdrawal options you can choose. And there are plenty of them to choose from: PayPal, Neteller, Skrill, Venmo, Apple Pay, and Google Pay (just to name just a few.) These e-wallet apps work exactly as they sound; they're digital wallets that store your card details, so you don't have to enter them every time you want to deposit.
Whichever method you choose, e-wallets will typically pay out within 24 hours. However, it's common to see waiting times of only an hour or so. When you pay with an e-wallet like PayPal, you're not uploading your financial details to the casino, which gives you an added layer of anonymity and protection against identity theft and fraud. Boasting convenience, security, and swift payment speeds, e-wallets are a fantastic way to fund your online casino account.
Debit/credit cards
Of course, you can always pay using a debit or credit card. Though other methods may offer swifter withdrawal times, debit and credit cards remain the king of online casino payments. Deposit times are instant, and the process itself is relatively speedy. After processing, withdrawals can take anywhere from 1-5 business days. Sure, this may seem a little slow, but it's swift compared to other traditional payment methods like bank transfer or ACH.
One big perk of using a debit or credit card to make a deposit is that they are very rarely excluded from welcome bonuses. Meanwhile, e-wallet apps like Neteller and Skrill can often be ineligible for new player promotions and reload bonuses.
Other Banking Options
There are plenty of other banking methods you can use to fund your account and withdraw your winnings. Bank transfers and ACH (eCheck) will take a little longer to pay out than those listed above, but you'll have the added benefit of being able to make both deposits and withdrawals.
On the other hand, you can use options like PaySafeCard, Cash App, PayNearMe, and Pay By Phone to deposit into your online casino account. Processing times for these payment options are instant, and the first two allow you to pay with cash. However, it's rare to find them available for withdrawals as well.
Which Is the Method For Me?
If you want a definitive answer as to which payment method is best, I'm afraid we can't give you that! The best option will depend on what's a top priority for you. If you're looking for the fastest deposit times, you can pretty much choose anything on the list (except for ACH or bank transfers.) If it's fast withdrawal speeds you're looking for, we'd recommend Play+, e-wallets, or cryptocurrency (if it's available.)