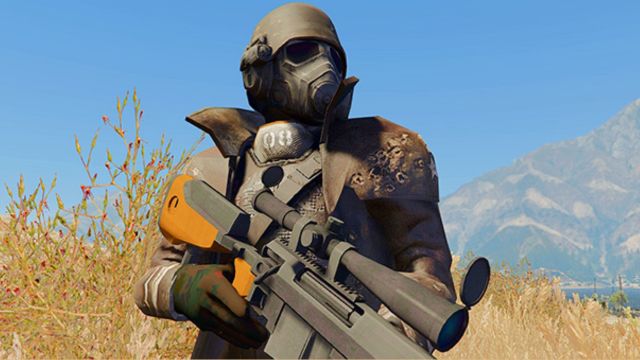 Top 5 Mods to Make GTA 5 Look and Feel Like a Fallout Game
One of the most popular Grand Theft Auto games ever made is GTA 5. This series has open-world games that are full of action and have been changing the gaming business for a long time.
Fallout is another series with similar gameplay features. Like Grand Theft Auto, it has had multiple games since 1997 and has been around for a long time.
Officially, they have never worked together, but many people like both games and would love to see them work together in some way. Even though that doesn't seem likely to happen soon, mods can help in some ways. Here are the top five Fallout mods for GTA 5 in 2023, for those who are interested.
In 2023, GTA 5 will have Fallout Shelter and four other top Fallout mods.
5) Fallout 76 posters
Grand Theft Auto 5 has been the latest game in the series for 10 years, so it's safe to say that many people are tired of playing the same old map. Rockstar did make some changes, like adding the Diamond Casino, which is only accessible in the online mode of the game.
At this point, map additions don't seem likely, but Twen420's Fallout 76 posters can give the area a little bit of a new look.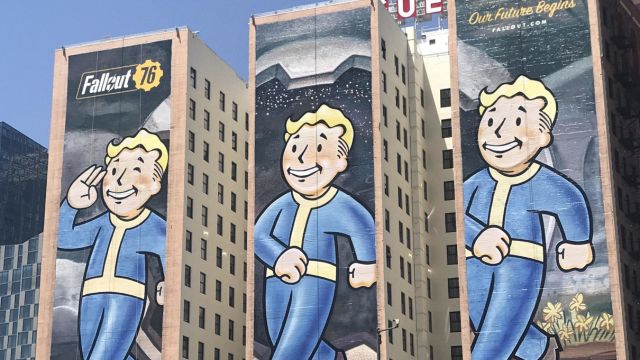 It puts pictures of Vault Boy on the building behind Simeon's Premium Deluxe Motorsport instead of the plain ads that were there before. The change is pretty small, but it gives people in Los Santos something new to look at.
4) Michael's Fallout Skin
Grand Theft Auto 5 has three main characters that you can play as, and one of them is Michael De Santa. The Fallout Skin for Michael mod, made by TheReEvolutions, gives him a look that most people can't picture him wearing. He usually wears suits and other types of formal clothes.
This is Vault Boy's blue and yellow costume, which is one of the most recognizable things about the Fallout games. Even though the outfit looks funny on Michael, it would have been even better if it could have been worn by all three main characters.
3) Fallout Shelter
The Fallout Shelter hack by CptChandler, also known as Ellcrys, adds a shelter to the story mode map of GTA 5. It is in the hills of Chiliad Mountain State Wilderness and is fun to explore. The shelter is set up in a tunnel and goes down pretty far. There are a lot of NPCs and cars there, like the HVY Insurgent.
Along with the shelter, the area going up to it has been changed to look like it's after the end of the world. The mod's creator says that Fallout 3 and 4, as well as Metro 2033 and Metro Last Light, were big influences.
2) [Animated] Fallout 4 Gatling Laser
In both Grand Theft Auto and Fallout, weapons are very important. Most of the weapons in the former are based in the real world, but Fallout 4's Gatling Laser is an example of a weapon from the latter. With ViktorMor's Fallout 4 Gatling Laser mod, this weapon can be added to Grand Theft Auto 5.
The gun has a lot of details, looks good with the other weapons in the game, and fires a dangerous laser beam. It works a lot like the Widowmaker in GTA Online, which is expensive but can be bought without GTA Online money problems.
1) Fallout: New Vegas NCR Ranger [Ped add-on]
In Fallout: New Vegas, the NCR Rangers are part of the NCR Army. Their clothes look scary and are different from anything else in Grand Theft Auto 5. But oreki48's NCR Ranger Fallout New Vegas [Add-On Ped] mod lets you add the NCR Ranger outfit to the game.
Everything about the suit is perfect, and it is a sight to behold. It's different from all the other weapons and clothes in the game. Those waiting for the GTA 6 release date who want to play through the game again can make it feel a little different by wearing the NCR Ranger suit instead of regular clothes.