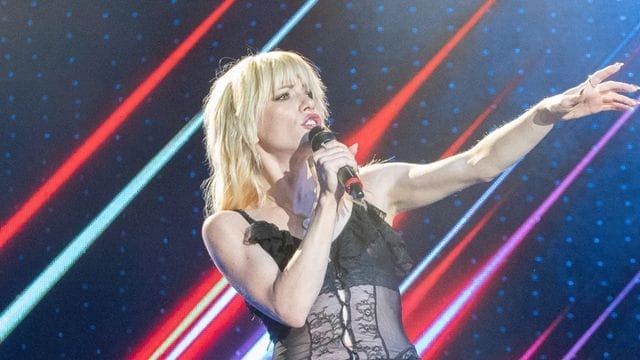 The Most Recent Carly Rae Jepsen Album is Flawless Pop.
Carly Rae Jepsen has found a way to create an album around the experiences of dating in the 21st century that is as bright and cheerful as it is grounded. Despite the fact that dating in the 21st century may be a lonely time. On her sixth studio album, "The Loneliest Time," the artist, who is now 36 years old, makes it abundantly evident that the dating world can be a challenging place, from the ecstatic track "Sideways" to the heartbreaking track "Go Find Yourself or Whatever."
In spite of the fact that the ideas presented in "The Loneliest Time" have stood the test of time, the experiences that it depicts are very much a product of our current era. The song "Beach House" that is Carly Jepsen's second single from the album is the clearest illustration of this.
The cheesy song is a parody of the experience of using dating apps, which consists of endlessly scrolling through potential matches. As the song progresses, the male vocals join in with tongue-in-cheek promises that get more absurd as they go, starting with "I'm probably never going to call you" and ending with "I'm probably going to harvest your organs." The female vocals begin the song by describing a variety of negative dating experiences and pleading with men not to view dating as hunting season.
The iconic Canadian musician has created a novelty song that is destined to become a cult favourite. In spite of the fact that "Beach House" has depicted some really sad points, Jepsen's upbeat attitude on "Surrender My Heart" demonstrates that she hasn't completely given up on love just yet. The synth pop that opens the album finds her embracing vulnerability, making it a standout track on the record.
The album as a whole is influenced by disco and the 1980s, although the title track and "Far Away" feature these styles most prominently. Pop anthems, which are Jepsen's trademark, are present in plentiful quantity, and mellower songs, such as "Bends" and "Go Find Yourself or Whatever," are interspersed throughout the album. The song "Go Find Yourself or Whatever," which begins with an acoustic guitar and builds to include an electric guitar, a mandolin, and a sitar, is endearing because of its empathic quality.
It's a voyage full of second chances, blunders, and elation, and "The Loneliest Time" is a collection of songs that encompasses the highs and lows of that journey, taking listeners on "The Loneliest Time." It is possible that you will feel alone at times; nonetheless, she explains in the introduction that her previous traumas have not prevented her from opening her heart: "I want to be brave enough for anything."