Did Sophie Turner Really Get Buccal Fat Removal Plastic Surgery?
Sophie Turner is a natural beauty who has always captivated audiences with her lovely bone structure. Many admirers on Twitter have been examining older images from her early career and comparing them to more recent shots over the last month.
Some fans appear to believe that the 27-year-old Game of Thrones star underwent the fashionable buccal fat removal procedure to make her cheekbones more prominent over time. Others, on the other hand, argue that she has always been endowed with good looks and utilizes strategic cosmetics to accentuate them rather than surgery.
On May 18, 2023, a Twitter user posted a photo of Turner and her husband Joe Jonas on the red carpet of the 2022 Met Gala, pointing out how prominent and obvious her cheekbones were, implying she had surgery to make them seem that way.
Twitter Users Are Divided on Whether Sophie Turner Underwent Plastic Surgery
Buccal Fat Removal is the latest BBL surgery trend these days. Sophie Turner's features appeared defined in recent photos of the Game of Thrones actor. As the trend among celebrities spreads, her name was cited with the names of other celebrities who got this procedure.
Yes, Sophie Turner has struck the wall, the user captioned the picture. pregnancies and plastic surgery hasten the process. Unrecognizable at this point. She obviously had the buccal fat removed, another said in response, adding that "her cheek volume is gone."
She has always had high cheekbones, but another person said that her latest red carpet appearance is "quite concerning to say the least, but it might be her going through a weight loss."
Many more people weighed in on the discussion and voiced their opposition to the notion that Turner had cosmetic surgery, writing things like, "She looks fine lol, it's makeup," and "Honestly I don't even think Sophie Turner got buccal fat removal, she's always had insane cheekbones."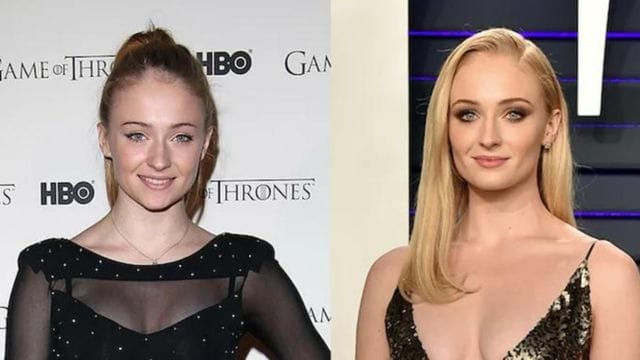 The user then uploaded a side-by-side comparison of Turner from her early Game of Thrones days to a more contemporary image. They added, "She appears to have aged and lost her baby fat."
Pope Francis Doing Well After Three-Hour-Long Abdominal Surgery!
"I think it's just lighting and makeup, these are recent photos of the mother of two to prove my point," said a second person, adding additional images of the woman to support their claim. Someone else then modified their initial position and admitted, "Oh, it does depend on the makeup."
Why Are All People Discussing Buccal Fat Removal?
Since Glee star Lea Michele posted a snapshot on Instagram in which her face appeared vacant between her cheekbones and jawline, the topic of buccal fat removal has been the talk of the town.
The trend of buccal fat has spread like wildfire by mid-December 2022, and the hashtags are obtaining millions of views. #BuccalFat has over 48.4 million views, #BuccalFatRemoval has over 135.5 million, and #BuccalFatPadRevol has 5.1 million.
People desire the procedure in order to meet certain aesthetic standards. According to plastic surgeon Dr. Andrew Jacono, he has performed three times as many of the procedures as he did five years ago.
People have been taping their surgeries and sharing them on the platform, and while they have given great feedback on the surgery, there are some negatives.  According to Dr. Steven Pearlman, we lose fat in the midface as we age, and removing the fat at an early age may cause us to seem haggard as we age.