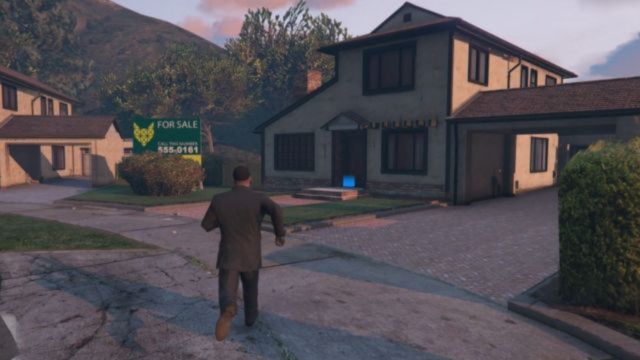 10 Safehouse Mods for Gta 5 to Have Fun With!
10 Safehouse Mods for GTA 5 to Have Fun With: Even though Grand Theft Auto 5 is a lot better than the games that came before it, you still can't buy safehouses. At the end of the story, Michael, Trevor, and Franklin, the three main characters, have made millions of dollars, but they don't have much to spend on. But this problem can be fixed by adding safehouse mods that people who play this game made.
Even though Rockstar Games spends most of its time making content for the game's online mode, these hacks breathe new life into the game's story mode.
Here Are Ten Awesome Hideout Upgrades for Grand Theft Auto 5
10. Safehouse Reloaded
One of the most well-known modifications for GTA 5 is HKH191's Safehouse Reloaded. It includes a large number of new safehouses that can be purchased in the game's story mode, but what makes it so extraordinary is the fact that these properties come in a wide range of sizes and have a variety of interior designs to accommodate the preferences of a variety of players.
Read More: Fans of Springfield Should Check Out These Top 10 Simpsons Video Games!
9. Safehouse Mod: Hotels, Houses, Custom Savespots
The Safehouse Mod: Houses, Hotels, and Custom Savespots is similar to the Home Ownership V mod in that it adds properties that can be bought to the game.
Read More: Counter Strike 2 Release Date: When is This Game Coming Out?
This mod was made by Kopalov and Henny Smafter, and one unique thing about it is that players can rent hotel rooms and flats.
8. Home Ownership V
Home Ownership V is a great example of how Rockstar could bring safehouses back into the GTA series in GTA 6, if they choose to do so. This mod, which was made by M8T, adds a lot of different safehouses to the game and lets players set their own start points. This makes it one of the best safe house mods for GTA 5.
7. Trevor's Log House
After robbing the Union Depository, Trevor Phillips, like the other two main characters, got away with a lot of money. But he keeps living in his run-down trailer.
Read More: Elevate Your Gameplay: Must-Have Gaming Gadgets for an Immersive Experience
Even though Rockstar Games didn't give him a new house, Dusted's Trevor's Log House mod changed his trailer into a beautiful wooden home with detailed interiors and all the amenities he needs.
6. Bel Air Billionaire
Players looking for a luxury estate that is neither too large nor too little will find the Bel Air Billionaire mod created by guido12 to be the ideal option. In point of fact, it is very similar to the safehouse that Franklin uses in the story mode; however, this one also has a helipad, a big garage, and an indoor pool.
5. Galileo Michael Mansion
One of the most well-known places in Grand Theft Auto 5 is Michael's house in Rockford Hills. But if players get tired of it, they can install the Galileo Michael Mansion and move the De Santa family to a new home.
This mod was made by Mixtro. It adds a luxurious house next to the Galileo Observatory, which looks out over the busy city of Los Santos.
4. Extended Police Station and Luxury Safehouse
The Extended Police Station and Luxury Safehouse GTA 5 mod, as its name suggests, combines a police station and a safehouse into one huge building. This safe house is full of not only rooms and in-game items but also LSPD cops and important characters from the story mode.
3. Martin Madrazo's Safehouse
Martin Madrazo is a feared drug kingpin who runs his business out of Los Santos. At first, he gives Michael a lot of grief, but over time, he gets along with him pretty well.
Players only get to see his home during a few cutscenes, but with Avery's Martin Madrazo Safehouse mod, they can now use it as a safe house.
2. Custom Safehouse – Armed
Anyone looking for a fortress can use the Custom Safehouse – Armed mod. This mod, which was made by Captain Chandler AKA Ellcrys, creates a big safe house on a hill in Chiliad Mountain State Wilderness where players can land planes, park cars, and relax in its comfy rooms.
1. Music Producer's Mansion
Zoidberg made Music Producer's house, which adds a huge, very luxurious house to GTA 5's story mode. It is on a hill and has many floors and a well-detailed interior. The view from all sides is beautiful. There are also armed guards on the land, which makes it feel even safer.