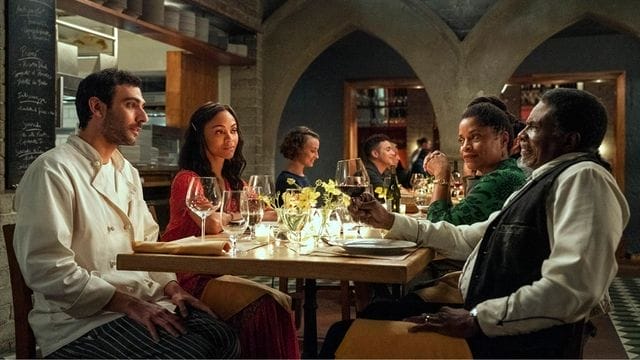 Review of Netflix's Blandly Pleasant Romantic Weepie, "From Scratch," Starring Zoe Saldaa
From Scratch is about as loving as it gets when it comes to painting a picture of a lost love. Even during times of conflict or difficulty, there is a palpable sense of genuine affection that permeates every scene, encompassing the principal pair and all of their loved ones. The memoir that the Netflix miniseries is based on was written by Tembi Locke, who also co-produced the series with her sister Attica Locke. The Netflix miniseries gives the impression that it was created by someone who is cherishing their most cherished memories, which is essentially what it is.
Despite the fact that it is an understandable inclination to want to bathe a late love in the warmest glow possible, this results in From Scratch being considerably less clear-eyed, less sophisticated, and paradoxically less intimate than it could have been. The outcomes are nonetheless appealing enough to pique one's interest, at the very least if one has a taste for sentimental romance. To describe it in terms that the male lead, Lino, who is a chef and played by Eugenio Mastrandrea, might understand, it may have benefited from a touch more acid or salt to strike a balance with all of that sweetness.