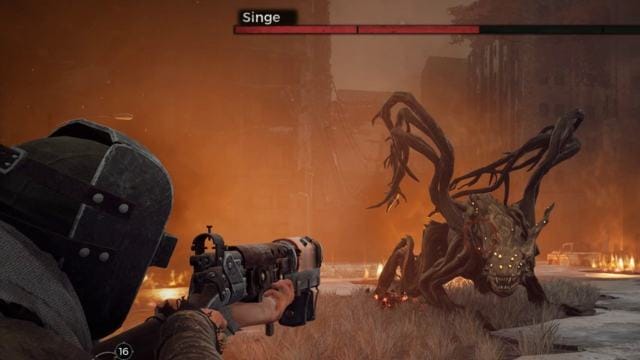 Remnant From The Ashes Review!
Remnant From the Ashes seems like the perfect game for gamers who tried to get into the Dark Souls series but couldn't handle how hard it was to fight in close quarters.
I think those gamers knew deep down that they couldn't find a beastly sword or a magical dagger that would give them the level of fun they want. But maybe swords and daggers aren't the answers they need, so Remnant From the Ashes comes along.
Remnant From the Ashes is one of 2019's hidden gems. It takes parts from Dark Souls and action RPGs like Diablo and Torchlight to make a tough third-person shooter action RPG with great co-op that, unfortunately, didn't get much attention.
The game is inspired by Souls in that you get a healing class or charge every time you stop at a checkpoint, and enemies also react when you stop.
It also has a gear system like Dark Souls, where weapons and armour can be found around the world and upgraded with resources found by exploring and fighting.
However, the rest of the game is set up like an action RPG, and dungeons are procedurally generated, which means that their layout, enemy pool, and bosses are all made up on the spot.
Remnant's co-op system is easy to understand, which is different from games like Sekiro and Elden Ring that it is based on.
You can play with your friends online or through local wifi and explore the Hub and levels together. You also don't get kicked out after fighting the boss, so of course this game is even more fun than its predecessor.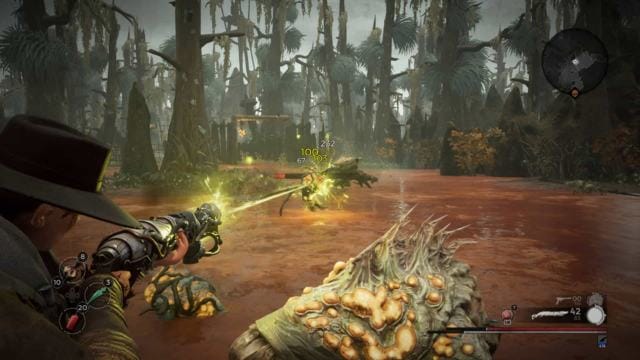 So buckle up, because we're going to take you on a ride through this Remnant From Ashes review and tell you everything you need to know before you try this game or buy it.
Even though this game is old, a new Remnant game is coming out this year, so now is a good time to talk about the hit sequels that got the creators started.
Release Date: 16 August 2019
Creator/Developer: Gunfire Games
Publisher: Perfect World, Gearbox Publishing, THQ Nordic
Platform: Nintendo Switch, PlayStation 4, Xbox One, Microsoft Windows
Ratings: 9/10 (Steam)
Genre: Action role-playing, third-person shooter, souls like
Price: $39.99
Remnant From The Ashes: Gameplay, Story, And Our Thoughts!
Character animations themselves are pretty good, with heavier armour stretching out roll animations and weight from everything you carry influencing how the world feels, and guns feel weighty with a nice recoil unless you lower it with a trait you can get since this is not a looter shooter at all, each of the weapons and armour is handmade, and that makes us sort of question how mundane a number of them look even the later ones you get from main bosses aren't incredibly inspiring even if you don't do damage and effects with them.
The bosses are a massive part of the game, and while they give off some Resident Evil vibes, they are easier than the ones seen in the Fromsoft franchise. Remnant bosses aren't cakewalks, but the boss fights are hit or miss.
Some are so easy that you'll beat them on your first go without having to even think much about them, but there are a few standard bosses later in the game that is tough to beat.