Silicon Valley heavyweights Sequoia, SoftBank, and Tiger Global invested $450 million in the Polygon blockchain firm in the current round of funding. Mark Cuban and Balaji Srinivasan are among a growing list of high-profile investors in the platform.
"Flipkart moment" comparisons for India's blockchain ecosystem have been made. Flipkart accomplished for Indian e-commerce what Polygon is anticipated to do for India's blockchain industry: take it by storm! We're here to tell you all about Polygon and why it's suddenly become such a hot topic in the crypto community.
The Blockchain-enabled World Wide Web
Polygon has adopted this moniker as their own. A multichain ecosystem of Ethereum-compatible blockchains was the original goal when it was created. Due to Ethereum's increased congestion and escalating transaction fees, Polygon's low fees and speedy transaction times are gaining a lot of traction in an uncertain environment.
Moreover, its social media domination is abysmal (636 percent gain in just three months in 2021). Naturally, investors have been taking a closer look at the company than ever before. Apart from its work on high-profile initiatives like Infosys' M-Setu partnership or Google Cloud's integration with BigQuery, it has also made news for its involvement in other high-profile projects.
In addition, there's the booming growth narrative of the founders, four non-IITians who rose to become the country's first crypto billionaires.
As a result, Polygon and the Indian crypto business have seen an increase in VC interest. Because of this new round of financing, local blockchain businesses are projected to reach a turning point. Indian crypto could use a boost, and it looks like Polygon's out performance could be it.
There Is a Flaw in Our Side chain.
Despite Polygon's advantages and the growing enthusiasm for its utility, the company's price and valuation are hardly justified at their current levels. This isn't our opinion; it's the opinion of Nasdaq. Matic (Polygon's token) has defied the logic of investing in the same way that other altcoins have, which means that investors must be mindful of its speculative surges.
Aside from that, the idea that Polygon has achieved a $10 billion value despite having no revenue to show for it is puzzling to say the least. Yes, its characteristics contribute to its valuation by introducing paradigms such as scalability, higher throughput, reduced gas expenses, user-friendliness of operation, security, and interoperability, among others, to its list of accomplishments.
Read More:Safe Moon blockchain : Everything You Need to Know
By demonstrating that application development is an integral element of its core product strategy, it distinguishes itself from the hundreds of other altcoins and blockchains now in existence. Please keep in mind, however, that some of these features are also controversial, as demonstrated in the instance of Sunflower Farming, where gas fees on Polygon were increased by as much as 70%.
After all, with so many legal battles looming, how much of a contender is Polygon to become the next great cryptocurrency phenomenon? Will it be successful? Or will it follow in the footsteps of its alternative peers, who have seen their stock prices plummet after early spectacular rises? Only time will tell, as will Sequoia, SoftBank, and Tiger Global when it comes time for them to collect on their investment capital.
What Exactly Is Matic?
If you go back throughout the course of 2021, you may have noticed the blockchain project Polygon being used in combination with the Matic Network. Due to the fact that Polygon was formerly known as Matic Network until the project was rebranded in February 2021, this is the case. Matic Network was established in 2019 and officially debuted in 2020.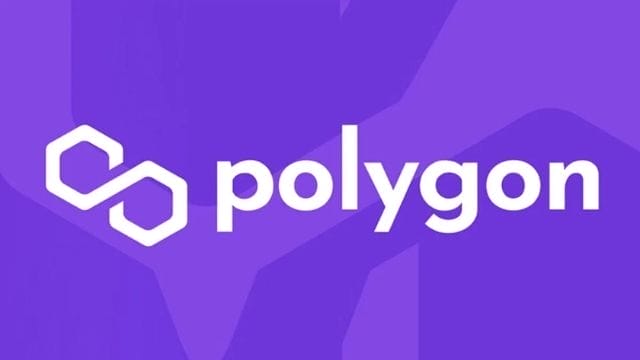 Because Polygon elected to keep the ticker MATIC for its native utility crypto token after the rebranding, the primary source of confusion is the fact that the ticker is still in use. This signifies that the two words are interchangeable in this context. In the same way as Ethereum is to ETH, Polygon is to Matic.
There are a total of 10 billion MATIC cryptocurrencies that might be created, and as of December 2021, 7.16 billion of them were in circulation. The remaining tokens will be created by stokers, who are users who deposit their MATIC crypto tokens into a staking smart contract in order to become validators for the MATIC blockchain. A proof-of-stake network, Polygon, is a network in which stokers are selected at random to validate fresh transaction data as it is received.
The soaring popularity of Ethereum in 2021, fueled by a bull market in new financial technologies (NFTs), play-to-earn games, and decentralised finance protocols, sent the prices of scaling solutions such as Polygon/MATIC soaring to unprecedented heights.
MATIC climbed from $0.018 and a market value of $81 million at the start of 2021 to a market valuation of $20 billion and an all-time high price of $2.92 on December 27. The stock has since fallen to $0.018 and a market capitalisation of $81 million. This was also bolstered by the announcement that Uniswap, the premier decentralised exchange platform, was planning to launch on Polygon's blockchain.
When and Where Did Polygon Get Its Start, and Who Were the People Behind It?
It was released in October 2017 as Polygon (formerly known as Matic Network). A business consultant, two experienced blockchain developers, and one experienced blockchain developer came together to co-found Polygon with Sandeep Nailwal.
The Polygon team was a major contributor to the Ethereum ecosystem until deciding to move to its own network in 2019. It was the team's responsibility to work on integrating the Plasma MVP and the WalletConnect protocol, as well as the widely-used Dagger event notification engine, on the Ethereum platform.
A member of the team was Jaynti Kanani, who founded Polygon. At the moment, Jaynti is the CEO of Polygon. He is a full-stack developer and blockchain engineer.
Read Also:Provenance Introduction to Blockchain, Governance, and Dangers
When it came to integrating Web3, Plasma, and the WalletConnect protocol on Ethereum, Jaynti was a critical component. Jaynti previously worked as a data scientist for Housing.com, where he gained valuable experience.
An entrepreneur and blockchain coder, Sandeep Nailwal is the co-founder and chief operating officer of Polygon. After leaving Scopeweaver as CEO and becoming the chief technological officer of Welspun Group, Sandeep joined the Polygon (previously Matic) team as a partner.
Anurag Arjun is the only co-founder of Polygon who does not have a background in computer programming or programming languages. IRIS Business, SNL Financial, Dexter Consultancy and Cognizant Technologies have all employed him as a product manager in various capacities.
What Makes Polygon Stand Out From the Crowd?
According to the project's own description, Polygon is a Layer 2 scaling solution, which means that the project has no plans to improve its present basic blockchain layer any time in the near future. In order to make blockchain transactions more instantaneous, the project aims to reduce the complexity of scalability.
A customized version of the Plasma framework, which is based on proof-of-stake checkpoints that run through the Ethereum main chain, is used by Polygon to create its tokens. As a result of this one-of-a-kind technology, each side chain on Polygon may support up to 65,536 transactions per block.
Polygon's side chains are fundamentally built to enable a range of decentralised finance (DeFi) protocols that are currently available in the Ethereum ecosystem, which is advantageous in the commercial world.
While the Polygon network now only supports the Ethereum base chain, the network wants to expand support for more base chains in response to community recommendations and unanimous agreement. Polygon would become an interoperable, decentralised Layer 2 blockchain platform as a result of this.
The Number of Polygon (Matic) Tokens That Are Currently in Circulation Is Unknown.
On a monthly basis, new MATIC tokens are made available for purchase. MATIC tokens have a current circulating supply of 4,877,830,774 MATIC tokens and a maximum supply of 10,000,000,000 MATIC tokens, according to CoinMarketCap.
The initial private sale of MATIC took place in 2017, and just 3.8 percent of the maximum supply was sold. Another 19 percent of the overall supply was sold during the launchpad auction in April of this year. The MATIC token was sold for $0.00263 per token, and a total of $5 million was raised.
MATIC tokens are allocated in the following ways for the remaining tokens:
Team tokens account for 16 percent of the total supply of tokens.
Advisors tokens account for 4% of the total quantity of tokens.
Tokens for Network Operations account for 12 percent of the entire supply
Tokens issued by the Foundation account for 21.86 percent of the total supply.
Ecosystem tokens account for 23.33 percent of the total quantity of tokens.
In accordance with the release timeline, all the tokens will be made available by December 2022 at the latest.
What Methods Are Used to Protect the Polygon?
Staking is a key aspect of the Polygon ecosystem since it is a Layer 2 solution that makes use of a network of proof-of-stake validators to provide asset security. Validators on the network will invest their MATIC tokens as collateral in order to become a part of the network's Proof-of-Stake consensus mechanism, and in exchange, they will get MATIC tokens.
People Also Like:What is a hot wallet for cryptocurrency? Everything you need to know
Members of the network who do not wish to become validators can delegate their MATIC tokens to another validator, but they will still be able to participate in the staking process and collect staking rewards as a result of doing so.
Further increasing decentralisation, Polygon employs block producers at the block producer layer in addition to proof-of-stake checkpointing in order to achieve a higher degree of decentralisation. By utilising checkpoints and fraud-proof techniques, these block makers ensure that the main chains are completed.