 Open Source Code for Minswap, the Number One Cardano-Powered DEX by TVL
Open Source Code for Minswap, a decentralized exchange (DEX) based on the Cardano blockchain, has managed to outperform its competitors in terms of total value locked (TVL) in less than 10 days since its introduction on the Cardano mainnet.
What Is "Open Source" and Why Is It Important?
Each major cryptocurrency and open blockchain project's computer code is built as open-source software, and it is available to anybody to use. Inquiring regulators and policymakers who are inexperienced with open source software but who are interested in cryptocurrencies may have an inaccurate mental model: one in which software-based systems are (and must be) built by a single or a small number of for-profit corporations. While many important software projects (for example, Microsoft's Windows or Oracle's RDBMS) are created in this manner, open-source projects are distinct, and this distinction may and should be used to inform public policy decisions in the future.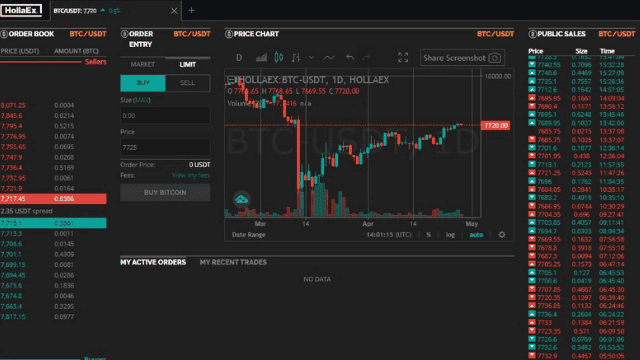 In contrast to proprietary software, open-source software is created collaboratively, shared freely, published transparently, and developed as a community good rather than as the property or business of a single corporation or individual. When a project is produced open-source, there is no single point of failure in the development process, no single firm or individual who manufactures, owns, and sells the software, and no single chokepoint in the development process. In the same way that there is no single firm that powers the Bitcoin network, there is no single corporation that develops the software that, when run on computers connected to the internet, forms the network that Bitcoin is based on. This decentralization of technology creation has numerous significant advantages, but it might be difficult to comprehend for individuals who are not experienced with software development processes.
Before we can appreciate the strength and nature of open source software, it is necessary to first understand one very successful piece of open-source software: Linux, which is an open-source operating system.
What is Minswap?
According to its white paper, Minswap is "an automated market-maker (AMM) decentralized exchange (DEX) on Cardano which supports multiple pricing functions for a single liquidity pool."
This is an "elevator pitch" description of Minswap from the project's FAQ guide:
"We aim to bring an innovative multi-model asset pool decentralized exchange to the Cardano blockchain. Minswap aims to be the best liquidity provider on the market by integrating the best asset pool models from across the DEX ecosystem into one protocol. The combination of stable pools, multi-asset pools, and concentrated liquidity will benefit both traders and liquidity providers. Our tokens are fairly distributed without any private or VC investment. This ensures our community of users is maximally rewarded, not speculators and insiders."
The Minswap protocol has two types of tokens:
MIN token: "The governance token of the protocol with future utility."
MINt token: "A token that can be converted to MIN through the usage of the protocol.
How will the Minswap LBE work:
User ADA can be submitted to the LBE during the Discovery Phase, which runs from February 23rd through March 4th. The final ADA/MIN price will be determined by the total amount of ADA contributed by participants.
The ADA that is submitted to the LBE will be converted into "purrADA" tokens (for example, 100 ADA = 100 purrADA). Users have the option to substitute purrADA for ADA at any moment. However, in order to prevent last-minute price manipulation, if you swap purrADA for ADA during the last two days (March 3rd and 4th), you will be charged a 25 percent premium.
2nd Phase – from the fifth until the thirteenth day of the month of March, participants can exchange purrADA tokens for ADA/MIN Liquidity Pool tokens, which reflect their share of the ADA/MIN pool. In this case, players are exchanging half of their ADA for MIN at a reasonable market price that is discovered at the end of the transaction.
Projects will be allowed to seed their token pairs between March 3rd and March 4th, in the meantime. Anybody can provide liquidity in these already generated pairs from March 5th to March 8th throughout the period of time specified. The launch of the DEX mainnet will take place on March 8th! Then, anyone can exchange, supply liquidity, and establish pools of their own choosing.
3. Settlement Phase – March 14th – During this phase, anyone will be able to stake LP tokens in selected Yield Farms for a little fee. Anyone will be able to stake their MIN/ADA LP tokens in order to gain MIN, however those that took part in the Discovery Phase will receive a 110 percent – 200 percent bonus during the first seven days of the ICO.
According to data from the DeFi TVL aggregator, Defillama, the TVL of Cardano's DEXs has eclipsed its previous high of $130 million, which was reached just a few weeks ago.
When staked governance tokens are included in the TVL valuation, the Defillama dashboard shows that Cardano's TVL is significantly higher than it already is. After the adjustment, TVL on Cardano is estimated to be worth approximately $209 million. However, at the time of writing, the live TVL of the proof-of-stake blockchain was approximately $133 per coin.
Read More:- Assistance with Bitcoin Taxes
SundaeSwap has the highest total value of liquidity (TVL) among the Cardano decentralized exchanges that Defillama tracks. SundaeSwap maintains a market share of 88.77 percent, with over $116 million in TVL generated. The TVL of DEX, an autonomous market maker, has increased by approximately 72.43 percent in the last month alone.

As MinSwap, another AMM DEX, prepares to launch its mainnet later this month, SundaeSwap's supremacy in the AMM DEX market may soon be challenged. In its Liquidity Bootstrapping Event (LBE), MinSwap has already invested around $12 million in TVL, with the intention of using the market to set the price of its MIN tokens.
Additionally, additional encouraging indicators, like an increase in the number of active wallets on the Cardano blockchain network, are confirming the bullish TVL trend. Following the release of statistics from Cardano Blockchain Insights, the cryptocurrency generated an average of 5000 new active wallets every day in February.
Read More:- Fill Out Irs Form 8880 to Claim the Retirement Savings Credit
Ada Price Predictions Are More Bullish Than Ever
Although there has been an increase in bullish network indicators, the price of ADA has fluctuated between a high of $1.26 and a low of $0.75 in the last month. On the day, ADA is changing hands at roughly $0.94, representing a decrease of 3.05 percent compared to the previous day. Year to date, the token, which is presently rated as the 9th largest cryptocurrency by market capitalization, has lost approximately 28.1 percent of its value.
Read More:- What Is the Price of Titano Predicted to Be? Will the APY Coin Provide Good Returns?
Market analysts, on the other hand, continue to be extremely positive on ADA. A recent price estimate for the token by Finders' team of fintech experts predicts that the token would be worth $8.18 by the end of 2025, according to one of their recent pricing projections.
The post-Cardano's total locked-in value reaches a new all-time high of $133.3 million appeared first on CoinGape.