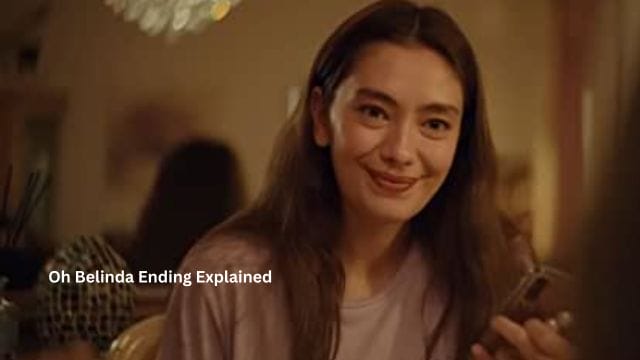 Oh Belinda Ending Explained: Check It Out Here!
Oh Belinda Ending Explained: Oh Belinda, the most recent Turkish comedy-drama film available on Netflix, is an intriguing look at what appears to be the struggle and challenge of professional actors: to fully become the characters they are portraying.
The 2023 Netflix adaptation of the 1986 classic film of the same name follows actress Dilara Basaran, whose life is turned upside down after commercial filming. As a film with a sense of mystery, "Oh Belinda" is more concerned with the message it wishes to convey than with any logical or theoretic explanation for its events, and it's an acceptable watch overall.
Oh Belinda Ending Explained
After learning that her part in the Harika and the Others play was thwarted by Arzu, Dilara loses her composure and becomes uncertain about her future as Handan.
The woman had left a message for Necati, explaining that she was abandoning her family and had nowhere to go. Dilara dances and acts out the precise scenes of the Harika play, which she remembers because she was the protagonist in her own life.
But instead of doing so in front of an audience on a stage, Dilara performs alone in torrential rain on the roof of a building. She discards all of the money that Akif and Handan stole, causing a diversion on the streets.
Dilara is then about to leave the building when the company members' cars appear on the scene. Dilara is seen applying shampoo to her hair during the Belinda advertisement session, but as the strong headlights wash away the entire frame, she is once again in her original reality.
Timo, the director, now praises her performance and orders a pack-up as "Oh Belinda" (you can watch it on IMDb ) concludes.
The conclusion of "Oh Belinda" suggests that everything we saw regarding Handan's life was a product of Dilara's imagination, as the skilled actress created an entire world in order to portray the character convincingly.
In this way, the film attempts to emphasize the requirements and, in a sense, the difficulties of professional actors who must portray characters with very different lives than their own.
You may also like:- 
While this appears to be the most plausible interpretation of the film's conclusion, other interpretations are also conceivable. If we are indeed to ponder hypotheses, the possibility that Dilara once had a family life similar to Handan's also appears quite intriguing.
Perhaps, prior to becoming an actress, the woman had been a wife and mother, but she abandoned these roles to pursue her ambitions, just as Dilara does on her last day as Handan. Perhaps this was why she was so opposed to this script as soon as she read it; she wanted to keep old memories associated with the character she had to portray at bay.
After all, we are never given any information or perspective regarding Dilara Basaran's past, and perhaps "Oh Belinda" is all about her uncontrollably remembering it all and attempting to flee a reality from which she had already fled.
Oh Belinda Plot
Dearest Belinda centres on an actress named Dlara Başaran. She is prosperous and just beginning her career. Her agent, Ayce, places her in a commercial for Belinda shampoo, which she dislikes.
Dilara does not read the script beforehand, and when she does, she determines that it does not suit her image. Dilara's peers, particularly Azure, who portrays a key character in her lead play, Harika and the Others, taunt her about it.
However, due to the exorbitant cost of voiding the contract, Dilara must film it.
She discovers a semblance of familiarity in the director, Timo, and proceeds with the assignment, resolute to complete it on the same day.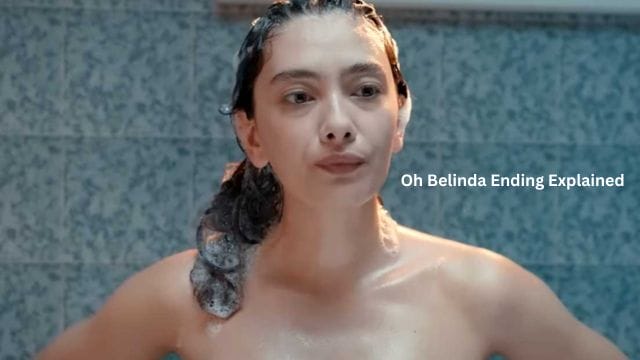 Timo is angered by her half-hearted effort, and he requests that Dilara transforms into Handan in an unrecognizable manner. Dilara is then transported to an alternate reality where she is Handan Gulveren, a Customer Representative at a bank.
There is no Dilara Basaran, which causes confusion. Except for her identity, everything surrounding her has remained unchanged. The remainder of the film depicts her efforts to comprehend and escape the trap and return to her previous existence.
Read More – Ted Lasso Season 3 Episode 2 Ending Explained: How Did Roy React When Jamie Attempted to Embrace Him?
Summary
Oh Belinda is an intriguing look at the struggle and challenge of professional actors to portray characters with different lives than their own. Dilara Basaran is unable to escape her past and is transported to an alternate reality where she is Handan Gulveren, a Customer Representative at a bank.