Michael J Fox and Christopher Lloyd to Rejoin for Fourth 'back to the Future' Movie?
The film "Back to the Future," directed by Robert Zemeckis, is widely regarded as one of the best examples of Hollywood's blockbuster genre. It was an exciting and entertaining adventure that, in contrast to many American films from the 1980s, has held up quite well over the years. It led to the creation of two successful sequels. In the movie, Christopher Lloyd played the eccentric scientist Emmett "Doc" Brown, and Michael J. Fox played Marty McFly, who was played by Christopher Lloyd.
At the beginning of this year, Fox and Lloyd got together for a heartwarming reunion at the New York Comic Con. It would appear that the two actors recently got together for another reunion and may be plotting something. Maybe a fourth movie in the series? Since the series has never had its beginnings fresh started, the time has come.
Both Fox and Lloyd posted images of themselves with one other to their own social media accounts in order to share them with their followers. The caption for this photo was written by Fox with the words "Time…tell me about it." Lloyd wrote in the comment section underneath the photo, "You best not tell them @realmikejfox – there's a little potential of overload." (There is a possibility of exceeding capacity.)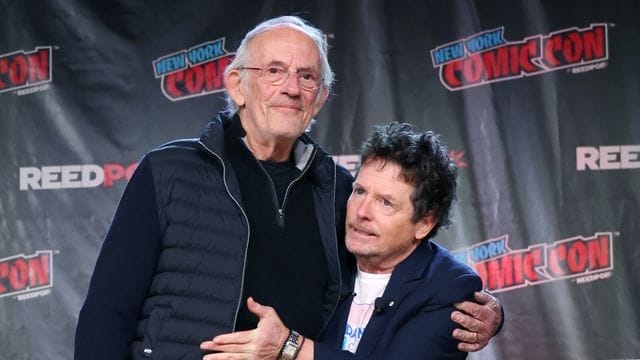 In the meantime, the supporters are going completely insane. Ben Barnes, an English actor, stated in an email, "I require the information ASAP!"
Someone penned, "I'm going to require that fourth movie as soon as possible. There must be some way to succeed at this. Doc was in control of the time train."
"This has made my day. I would like to thank both of you for making the most beautiful friendship that can be seen on film "someone else wrote it.