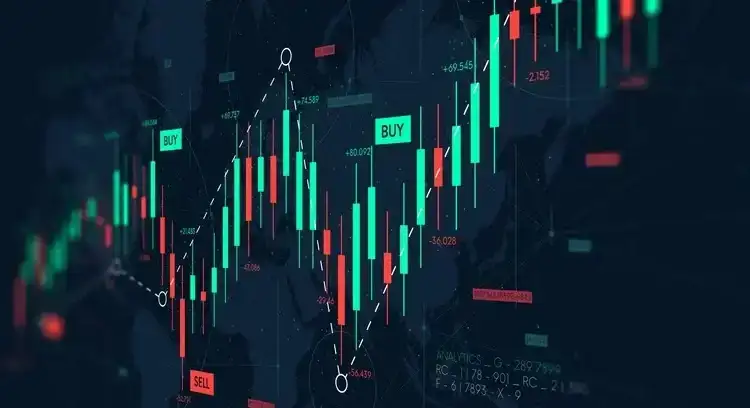 Master your Financial Trading Game with These 3 Great Resources
Trading is very popular these days. Latest technology developments enabled trading from smartphones and other compact devices like tablets. Another accelerating factor is getting started in trading no longer requires big capital and can be started for as small as $100 easily. Because of this, many people are considering trading to achieve financial freedom. But it is not an easy task to become a profitable trader, especially in the long term. As in any field, trading in Forex, cryptos, and other assets requires extensive knowledge of economics, finances, trading platforms, and other important details. You will need to properly limit your risks to maintain your capital.
There are plenty of resources available online to start learning about trading. Most of the reliable resources include books, videos, and trustworthy websites. In today's article, we will describe three of the most important resources to start trading successfully.
Online articles and resources
From basics to advanced chart patterns and trading approaches, websites offer an extensive base of information and study materials. It is fast and convenient to find good knowledge when you know where to look. You can learn to trade with LearnFX.com's intuitive and extensive knowledge base of Forex trading. It is important to know about trading platforms, indicators, trading strategies, etc. many online resources will provide even trading courses for beginners, but be careful to trust only reliable sources. Some websites have a better knowledge base for beginners than others. Try to read forums like Reddit and others. Many traders are sharing valuable information there with their own experience and even trading strategies. Forums are great for finding gems like free robots, trading strategies that are tested by other traders, and important nuances about trading certain sessions and assets.
Videos and webinars
Many professional traders offer free and paid videos and webinars online for beginners. It is crucial to avoid frauds and scammers who are posing themselves as market experts. There are ways to evaluate if the trader is an impostor or a real deal. Always check that they have a track record of successful trading for at least a year before trusting your hard-earned money on their ability to teach you how to trade. Anyone posing as an expert with only profits and no losses is a scammer. There are always losing trades, and every trader sometimes loses money.
So make sure you are not fooled by a 100% win rate and no losing advertisements. But you need to find videos somewhere. The most popular platform for videos and webinars is YouTube. There are more than plenty of videos available for free to start learning to trade. Many experienced traders have dedicated channels and playlists for learning to trade. Make sure to follow successful traders to know more. Especially useful for beginners are live trading sessions and webinars. Live trading sessions provide a view of how pros are trading markets. Check if the trader has a history of trading lives and videos for more than a year to make sure you are dealing with a real pro and not an impostor. There are dedicated websites to check real account trading and performance for each professional trader. If they have an experience of trading for hedge funds or other people's money, it is more reliable.
Books
Books are the most robust and old sources of study. They offer comprehensive guides and intros to almost all spheres of trading including Forex, stocks, cryptos, etc. there are thousands of books available online about trading, most of them are not useful to get real-world knowledge, but there are rare gems providing time-tested strategies and approaches. Make sure you have read these books before you start trading for real. Way of the turtle by Curtis M. Faith is a must-have book for any trader, no matter which instrument they are trading.
Legendary traders Richard Dennis's techniques made millionaire traders, and it became one of the best known success stories in trading, 23 ordinary people became pro traders who made millions in five years. Make sure you catch all the important details about their success and what played the biggest role in profitable trading. The disciplined trader by Mark Douglas is also a must-read for beginners. Disciplined Trader addresses trading psychology of thinking and other important emotional aspects of trading. It also became an industry classic about trading.
What did we learn today?
There is a plethora of study materials available online. It is a big challenge to find reliable and trustworthy materials. Be careful when learning about trading from suspicious sources that have no track record of successful trading for at least a year. When you find such a professional trader, try to learn from them by reading articles, watching their videos, and courses. Books will provide additional valuable information. Additionally, try to find out what other successful traders have read and recommended by visiting trading forums.