Mase Net Worth 2022: How Did He Come Into Music Industry?
Mase, whose childhood name is Mason Durell Betha, was born in Jacksonville, Florida, on August 27, 1975. Mason and P.K. Betha are his parents. Stason Betha,Mase's fraternal twin sister, and four additional siblings complete her family. His mother relocated the family to Harlem, New York, where he spent the majority of his youth when  his father abandoned the family when he was three years old.
However, when he was thirteen years old and began acting out and getting into trouble, his mother moved him back to Jacksonville. He spent two years living with family in Florida before moving back to Harlem when he was fifteen. He played basketball in high school and aspired to play for the National Basketball Association.
Later, he enrolled at State University of New York at Purchase, abandoning his basketball aspirations in favor of music. Mase finally dropped out of college so he could concentrate on music full-time as he began to create his own demo recordings and play frequently at nearby nightclubs.
Career of Mase in Music
Mase's music career began in high school when he joined the Harlem-based rap crew Children of the Corn alongside his boyhood friend Cam'ron, Big L, Herb McGruff, and Bloodshed. Murda Mase was his then-stage name. Then, in 1996, at the age of 20, his sister Stason gave him his first introduction to Cudda Love.
Mase met and performed for Sean "Puff Daddy" Combs at a rap convention in Atlanta, Georgia, with the help of Love, who served as The Notorious B.I.G.'s road manager. Mase's talent caught Combs' attention, and he signed him to a $250,000 contract with his record label, Bad Boy Records.
Mase's full name was "Murda Mase," but Combs abbreviated it to "Mase." Mase then started to appear in other projects, such as the video for the song "Only You" by 112 featuring The Notorious B.I.G., the songs "Can't Nobody Hold Me Down" and "Been Around the World" by Puff Daddy, and "Mo' Money, Mo' Problems" by The Notorious B.I.G."
Harlem World
," Mase's first studio album, was released in October 1997.
Over 270,000 copies were sold in the first week of its release in the United States, where it debuted at No. 1 on the Billboard Pop and R&B LP Charts. It received a Grammy Award nomination as well.
The record later received four Platinum certifications from the RIAA. Several popular singles were also produced by "Harlem World," including "Feel So Good" and "Lookin' at Me," both of which reached the top spot on the Billboard Rap chart.
Mase also contributed as a featured guest artist to numerous other songs in 1997, including Brandy's "Top of the World," "You Should Be Mine (Don't Waste Your Time)," and "Honey" by Mariah Carey.Mase established his own record company, All Out Records, in 1998. His twin sister Stason was a member of the group Harlem World, one of the first artists signed to the company.
Then, in 1999, he issued "Double Up," his second album, also through Bad Boy Records. The record, which had more combative lyrics than his earlier work, generated 107,000 sales in its first week.In April 1999, Mase took a five-year hiatus from the music industry. On April 20, he had stated on the radio that he was quitting music to follow a "called from God." He really enrolled at Clark Atlanta University, a historically black university, while he was away from school, and he also underwent ordination.
In 2004 he released his third album, "Welcome Back," marking his comeback to the music business. Like his first two albums, "Welcome Back" was distributed by Universal Music Group and issued by Bad Boy Records.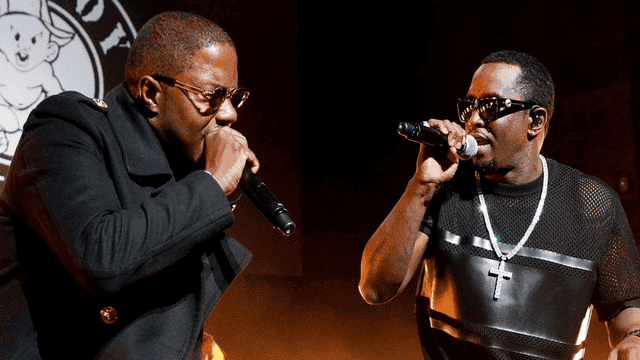 His new Christian lifestyle and a more polished persona were both prominently displayed in the album's content, which marked a significant difference from his earlier work. Mase actually spent time performing and recording with the New York hip-hop group G-Unit, which included members 50 Cent, Tony Yayo, and Lloyd Banks, in the middle of the 2000s, in a move that seemed to go against his new image.
Additionally, he appeared in music videos, on stage with 50 Cent in particular, and on numerous magazine covers. Mase's new "clean" approach to music after his comeback from a break was extremely different from the more hardcore image of G-Unit, but he claimed he had chosen to team up with them in order to reach to a different audience and demonstrate to them that they too could alter their life the way he did.
As of this writing, Mase has an estimated net worth of $8 million.  His debut solo album, Harlem World, debuted at #1 on both the Pop and R&B LP lists of Billboard. 270,000 copies were sold in total within the first week of release in the United States alone. It held a four-time platinum record certification.
Read more
His second album, Double Up, was published in 1999, and in its first week, it sold a total of 107,000 copies. It made a #1 debut. Mase returned to the music scene with his third album Welcome Back, which debuted at #4 on the charts, after a five-year absence. The album sold 188,000 copies in its first week of sales. After eventually selling a total of 559,000 copies in the United States alone, Welcome Back was awarded a gold record.Mase has acted in the television shows All That (1997) and All Of Us (2005).
Records by Richfish: Distributed by Mase
RichFish Records is an imprint of Columbia Records that is distributed internationally by Mase. He reportedly agreed to a $1 million contract when he signed Fivio Foreign to RichFish in 2019.
Battle of Mase With Diddy
Mase published a message on
Instagram
in January 2020 that was harshly disparaging of his former mentor, Diddy. The harsh statement followed a speech by Diddy at a Grammy pre-party in which the businessman criticized the music business for its history of exploiting young artists of color and lack of diversity in general.
Mase objected to Diddy's address, stating in a post on his own Instagram that Diddy had taken advantage of him significantly in the 1990s. For his publishing rights, which are a very lucrative source of cash for artists, Mase allegedly received merely $20,000 from Diddy.
Mase further asserted that he had offered Diddy $2 million to buy back his publishing rights but was rejected since another offer had already been made. Mase's harsh post added the following:"This is definitely not black greatness.
When our race is holding us captive. If it's about ownership, it can't be about ownership of one another.""Stop hiding behind the word "love." DID U CHANGE? RETURN THE ARTIST'S MONEY. in order to care for their families."
Frequently Asked Questions About Mase
What is rapper Mase doing right now?
Pastor  Mase is back. The renowned preacher and Hip-Hop icon is currently the pastor of Atlanta's Gathering Oasis Church. His leadership was announced by the church last Sunday. Please join us in welcome Pastor Mason Betha as our new leader!
What Activities Mase do ? 
The book "Revelations: There's a Light After the Lime" by Mase was published in 2010. He established Atlanta, Georgia's S.A.N.E. (
Saving A Nation Endangered
) Church in 2000. He now works as the pastor at El Elyon International Church, which has since changed its name.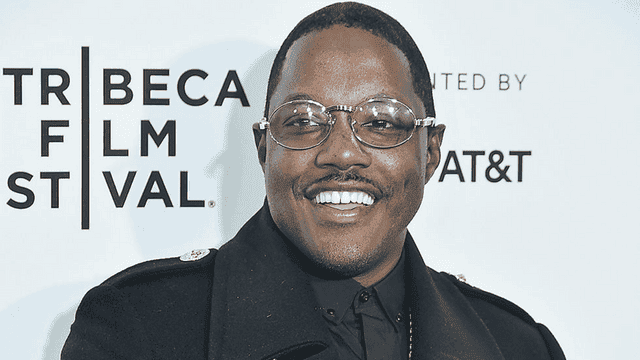 Mase returned to the rap business after a five-year absence, releasing his comeback album, Welcome Back, and joining 50 Cent's G-Unit. Since that time, Mase has balanced his life as one of God's chosen with his career as a rapper.
How Did Mase Enter the Rapping?
Mase, 20, was driven by Cudda to Atlanta, Georgia, where Sean "Puff Daddy" Combs and Jermaine Dupri were attending a rap conference. Mase secured a $250,000 deal with Bad Boy Records soon after meeting Puff Daddy at the Hard Rock Café and rapping for him there.
Conclusion
Mase came up as a Christian rapper after retiring from Gangster Rap in 1999. Mase eventually left BadBoy Records and became a pastor. 8 million  is the net worth of Mase Rapper.