Lionel Messi Net Worth Earnings Sources, Investments, How Much Messi Charge for Match?
When the year starts, the objective is to win with all the team, personal records are secondary.
Lionel Messi, the captain of Argentina, is regarded as one of the best footballers in the world. Formerly a member of the Spanish club Barcelona, he is now a member of the French club Paris Saint-Germain. Currently, he is in excellent shape. In the last three matches, he has scored nine goals for Argentina.
In addition, he joined the group of players who have won 100 international games. In addition, 90 goals were scored during his international football career. He ranks third among players who have achieved the most goals.
According to reports, Lionel Messi's net worth is more than 620 million US dollars, which makes him the richest footballer in the world, let's know the sources of Lionel Messi's earnings, how many brands he promotes, and how much he charges from them.
Lionel Messi Earnings Sources
| | |
| --- | --- |
| Source of Wealth | Professional Football, Endorsements, Investments |
| Salary | $34 million per year or $653k per week |
| Endorsements | Adidas, Huawei, Gatorade, MasterCard, Lay's, Pepsi, Hawkers, Ooredoo |
| Endorsement Earnings | Approximately $40 million in 2021 |
Lionel Messi Net Worth 2022
Forbes, a prestigious publication, ranks Lionel Messi as the highest-paid athlete in the world. His annual income is 130 million US dollars. This includes 75 million US dollars earned through sports and 55 million US dollars earned outside of sports. According to reports, Lionel Messi's net worth exceeds 620 million US dollars, making him the richest footballer in the world.
His salary in Paris St. German is 22 million US dollars less than it was in Barcelona, where he left in 2021. Regardless, his income has increased. He has increased his income via advertising and other methods. Messi endorses numerous major brands, including Adidas, Pepsi, and Lays.
How Much Does Messi Charge for Match?
Considerable sums would need to be accounted for by any club interested in acquiring Messi. A world-record transfer fee, perhaps as high as £200 million or more, and a lucrative long-term contract, perhaps £3 million to $4 million per month, would be required. This totals a potential expenditure of close to £500 million.
Messi Endorsements
The long list of Lionel Messi's sponsors ranges from the German sportswear giant Adidas to the Qatari telecommunications company Ooredoo. Therefore, it would be impossible to list all parties affiliated with the captain of Barcelona. The most lucrative sponsorship deal he has, however, is a lifetime contract with Adidas that pays him £71 million per year.
Messi announced his agreement with Adidas months after news broke that Cristiano Ronaldo had signed a $1 billion long-term contract with Nike. Messi has participated in notable campaigns for Pepsi, Gillette, and Turkish Airlines.
Forbes' 2019 list of the wealthiest celebrities valued his endorsements at $35 million for the entire year.
Messi Investments
Numerous prominent athletes develop their line of merchandise to capitalize on their immense fan base. Messi does not face much competition in terms of popularity. He is a globally recognized figure, but he refrained from promoting his stuff.
In 2019, he established his clothing line and opened his first retail store in Barcelona, the Messi Store. His off-the-field endeavors are more ordinary than you may have imagined. Messi has made real estate investments in Rosario, Argentina, his hometown.
READ MORE Shaun White Net Worth: How Many Medals Has Shaun Won at the Olympics?
In the vicinity of his birthplace of Rosario, Argentina, he has invested in the Azahares del Parana project (a collection of gated communities outside the city) and an apartment complex in the city's core. He has financed numerous home developments throughout the city.
As is typically the case with Messi, there is probably certainly much more, but it is kept largely hidden.
Lionel Messi Per Month Salary
Messi earned $10.5 million per month and almost $2.4 million each week.
Businesses Owned by Lionel Messi
Businesses owned by Messi
Messi also owns the Messi Store, a clothing line he debuted in 2019 along with its first retail location in Barcelona. However, one of his most significant financial interests is the expansion of his hotel empire. In 2017, Messi became the owner of the hotel chain MiM Hotels.
Messi Other sources of income
In addition to his substantial income from endorsements and contracts, the Argentine celebrity invests in the real estate market at home. The Messi Store in Barcelona is also a source of income for him.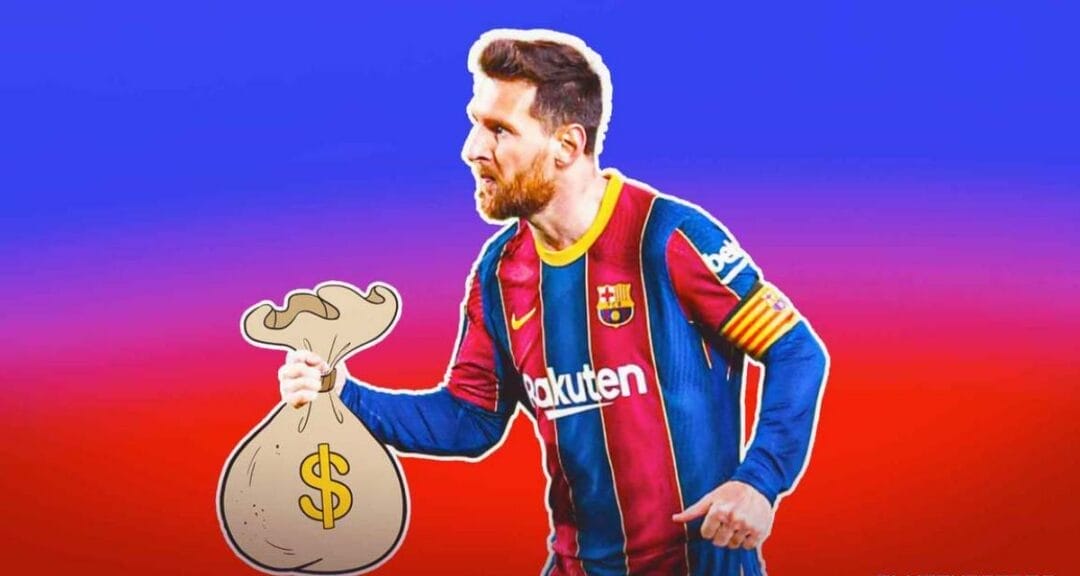 Lionel Messi Owned Cars
Ferrari F430 Spider: This car is worth over £200,000 and can go from 0 to 60 mph in just 3.6 seconds.
Pagani Zonda Tricolore: The car comprises of a 7.3L V12 engine mated to a 6-speed automatic transmission. It is worth over £1 million.
Maserati Gran Turismo MC Stradale: This car is worth over £130,000.
Cadillac Escalade
The trusty Range Rover, that loyal Carmoola blog viewers will now know and love
Favorite Quotes from Lionel Messi
"A lion doesn't concern himself with the opinions of the sheep."
"Every year I try to grow as a player and not get stuck in a rut. I try to improve my game in every way possible. But that trait is not something I've worked on, it's part of me."
READ MORE Steve Caballero Net Worth: How Much Money Does Steve Have?
"When the year starts, the objective is to win with the team, personal records are secondary."
"I start early and I stay late, day after day, year after year. It took me 17 years and 114 days to become an overnight success.
FAQs
What is Messi's Priciest Automobile?
Messi owns multiple luxury vehicles. The most costly is the 335 S Spider Scaglietti, which costs $35,500,000.
How Much Does Messi Donate to Unicef Annually?
In February 2019, the Leo Messi Foundation gave $218,000 to UNICEF programs in Kenya.
How much does Messi earn annually?
The Annual Wage of Lionel Messi is Around £24 Million, or $653k Per Week.
READ MORE Todd Boehly Net Worth: What Does Paul Do for a Living?