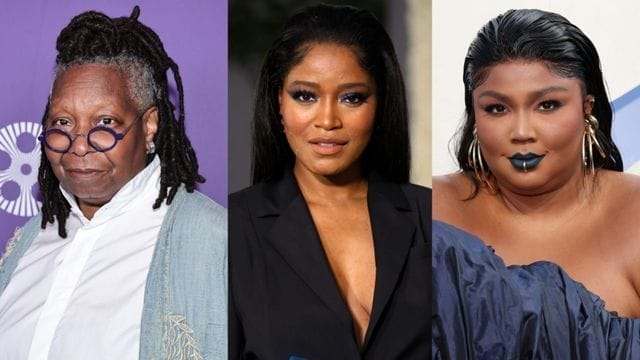 Keke Palmer, Nicki Minaj, and Lizzo Are Wanted for 'sister Act 3'
Whoopi Goldberg has shared the names of the female stars she would want to see in the upcoming instalment of the Sister Act franchise, and they are Lizzo, Nicki Minaj, and Keke Palmer.
Goldberg had a recent appearance on Comedy Central's Hell Of A Week With Charlamagne Tha God, during which she discussed the potential cast members she would want to see in the next instalment of the Sister Act film series.
She then on to say, "I'm going to ask for Keke Palmer to come in." "I would like for everyone to come in. I want Lizzo to come in. I want each and every one. What is her name? I'm interested in the girl who has the chest. … Nicki Minaj! I really want Nicki to be here. I want each and every one. Because I really, truly, desperately need to have some fun, I want as many individuals as possible who are interested in having some fun.
During her conversation with Charlamagne, Goldberg shared with him the exciting news that she would soon be in possession of the screenplay for the third instalment of the Sister Act film franchise. She went on to say that she had high hopes that everyone would pull together and finish the project sooner rather than later.
This comes as a result of the fact that Palmer retweeted a fan-made Sister Act 3 poster, in which Goldberg and Bette Midler's names were also featured alongside Palmer's. She accompanied the photo with the following message: "God bless y'all for this manifestation over my life." "[Disney], this is what they asked for, and all I'm doing is relaying it,"
During the previous year's interview on The View, Palmer had also presented herself to Goldberg as a potential candidate. "I just wanted to let you know that I am available for the role of Sister Act 3 that I heard Tyler Perry is going to do. Any job, Goldberg said, to which she replied, "I already brought it up."
The possibility of a third instalment of the Sister Act franchise was initially brought up in 2020, and Goldberg later said to James Corden that the production of the film had been delayed for so long because "they kept claiming no one wanted to watch it."
She continued, "And then pretty lately, it turns out that that may not be true." It's possible that people will want to view it. As a result, we are putting forth a lot of effort to find a solution that would allow us to bring everyone back together.
It has been 30 years since the release of the first film in the Sister Act franchise, which came out in 1992. The sequel, titled Sister Act 2: Back in the Habit, was released the year after.