Iron Sheik's Tragic Death Left WWE World Stunned!
The Iron Sheik, one of the most renowned figures in professional wrestling history, died at the age of 81. On Wednesday morning, his officials published a statement announcing Sheik's death. His death cause was not disclosed.
"Today, we gather with heavy hearts to bid farewell to a true legend, a force of nature, and an iconic figure who left an incredible mark on the world of professional wrestling," according to the statement. "We share the news of The Iron Sheik's death with great sadness, but we also take comfort in knowing that he left this world peacefully, leaving behind a legacy that will endure for generations to come."
Before commencing his professional wrestling career, Sheik (real name Hossein Khosrow Ali Vaziri) was a distinguished amateur wrestler. He was born in Iran in 1942. Through Verne Gagne's AWA, he entered the wrestling industry and went on to become one of the finest villainous wrestlers of his era.
Sheik is most well-known for his tenure in WWE (then known as WWF), where he once held the company's world championship. In December 1983, he defeated Bob Backlund to win the championship.
One month later, Sheik would help usher in the Hulkamania era. On January 23, 1984, Hulk Hogan defeated Sheik to capture the WWF world championship at Madison Square Garden. Hogan would retain his title for four years as the WWF's prominence skyrocketed.
Sheik won the WWF tag team championships with Nikolai Volkoff at the first-ever WrestleMania in 1985. In 2005, Sheik and Volkoff were both inducted into the WWE Hall of Fame. "WWE is deeply saddened to learn of the passing of WWE Hall of Famer The Iron Sheik, and extends its heartfelt condolences to his family, friends, and fans," WWE said in a statement.
Is BMX Rider Pat Casey's Tragic Death at Slayground Accident Confirmed?
In 2003, Sheik's eldest daughter Marissa was murdered by her lover, causing enormous personal anguish for Sheik and his family. Sheik's wife Caryl, daughters Tanya and Nikki, and five grandkids survive him.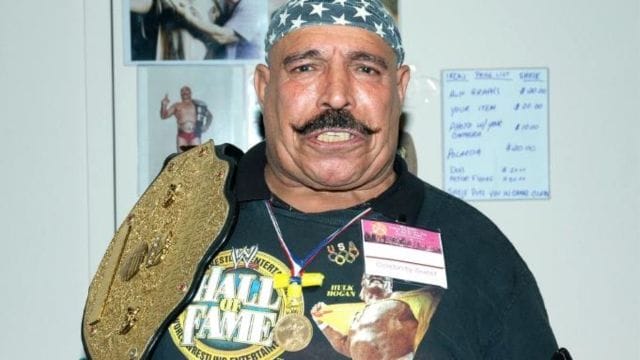 In 2014, "The Sheik," a documentary on Sheik's life, was released. Beginning in the early 2000s, the Sheik would bring a less restrained version of his character to Howard Stern's radio program to rage about other wrestlers. He threatened opponents like Hogan with sodomization and used homophobic insults to disparage the Ultimate Warrior.
In his later years, Sheik's popularity as a pop culture figure was revived. He appeared on The Howard Stern Show and had a popular Twitter account containing gags written by his management.