ICA Smart Services: How to Check the Status of UAE ICA Approval?
The UAE's Federal Authority for Identity and Citizenship (ICA) Smart Services initiative is designed to help citizens, residents returning to the country, and tourists who want to visit the country. Visa validity checks and immunisation registration are just two of the many services provided by the ICA.
Travelling to the United Arab Emirates is simplified thanks to the country's integrated service, allowing visitors and tourists to concentrate on other aspects of their trip, such as arranging their hotel accommodations.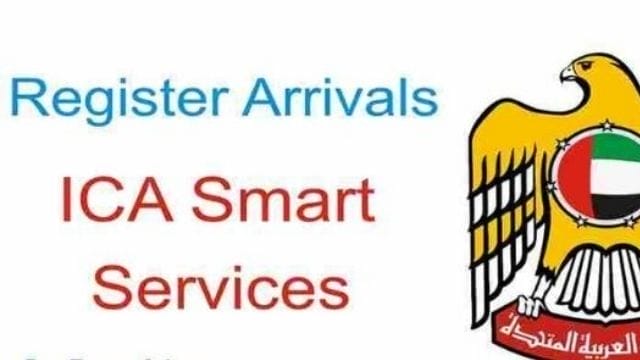 Travellers to the United Arab Emirates should familiarise themselves with ICA Smart Services, which provides some convenient options.
The ICA Smart Services are what?
Visa, permit, and fee payments, as well as personal information updates, are all easily accessible through the ICA Smart Services platform, which is open to UAE and international nationals alike.
Individuals can choose from a variety of services provided by the system, which include the following:
Citizen services: Citizens can apply for services about citizens (e.g. Passport and Family Book Services and Emirates ID Services) as well as services for
those they are sponsoring (e.g. Sponsorship Services).
As long as you're a UAE resident, you'll be able to use the Federal Authority for Identity and Citizenship's services for yourself and your sponsor.
In addition to Emirates ID services, GCC citizens may apply for services connected to their sponsor.
Gulf Cooperation Council (GCC) Residents: GCC residents can request entrance visa services and administrate the visa after it has been issued for this category in the country.
For visitors, services relating to visas to the country can be requested by category, and the visa can be managed once issued.
Mobile apps for iOS and Android are available for these services, which may be accessed through the official website.
The visa status of ICA Smart Services
It is possible to check the status of your visa using the ICA Smart Services if you have a visa for the United Arab Emirates (UAE). The following are the steps:
Click here to access the ICA Smart Services website
choose a language preference (Arabic or English)
Please click here to see your passport details.
Select your visa type
your passport number and the date it expires should be entered here
choose a country of origin
You can do this by clicking on the search button.
Your visa details, including the expiration date, will be displayed as soon as the correct information is entered.
The GDRFA-Amer portal is the only place you can check your visa status if you are travelling on a Dubai visa.
What Every UAE Resident Needs to Know About ICA Smart Services
85 per cent of Dubai's population is made up of foreign nationals, the majority of whom are in the city on business. Because of the vast number of people who travel for their jobs, the city must have a system in place to make it simple for citizens to register their official government documents. To apply for your Dubai Resident Visa, you must use ICA Smart Services, an online system that allows you to submit your arrival and departure details.
In the past, businesspeople had to receive a stamp from passport control to report their arrival and departure information online. Businesses seeking opportunities in the United Arab Emirates would appreciate the system's increased efficiency and ease of use.
Read on to learn more about the ICA Smart Services and how they might aid those who are moving to or returning to Dubai.
The ICA Smart Services system collects and stores all relevant data in a single location. When you apply, you won't have to repeat any of your information. First-time visitors to the United Arab Emirates can benefit from ICA Smart Services.
The ICA Smart Services vaccination database
Before entering Abu Dhabi's public spaces, you must provide proof of vaccination and hold a negative PCR test result issued within 14 days. A health app from the country where you now reside, or the Al-Hosn app, can be used to verify your identity.
Before flying to Abu Dhabi, you must register for the Al Hosn app with ICA Smart Travel Services (ICA Smart Services).
ICA Smart Services is open to whom?
It is only available to business people who are entering and exiting Dubai the ICA Smart Services system can be used.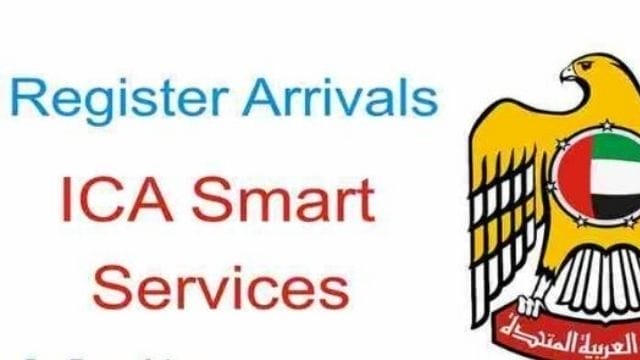 If you plan to stay in Dubai for more than three months, you must register. As a resident, you can work for a company there, run a business there, or represent it. For either employment or business purposes, you can enter the United States.
For the most part, meetings will not necessitate travel outside of the country. Your tracking number can be used to access the meetings listed online.
ICA Smart Services Registration
ICA Smart Services registration is similar to the visa application process. You'll have to fill out the same forms.
To be considered for this position, you must apply the details of both your personal and professional background. You'll need to provide copies of your passport, residency visa, and Emirates ID to enter the United Arab Emirates.
It is possible to get an Emirates ID from the government. A copy of your Emirates ID or passport will also be required. After that, your visa application will require a photocopy of your Emirates ID or passport.
Expenses & Charges
The ICA Smart Services system has a registration charge of AED150. Either online or in-person at the ICA office, this payment is easy to make. Once you arrive in the United Arab Emirates, your payment will be completed.
READ ALSO- Hallway App: Price and Is It Worth?
You don't need to register if you plan to remain in Dubai for less than seven days. If you plan to stay in Dubai for longer than seven days, you must register at the airport.
Keeping an Eye on Your App
By logging into your online user account, you may monitor the progress of your application. You can keep tabs on a maximum of five different visa applications at a time. You should receive an email with your tracking number as soon as you land in the UAE. It should also be sent to you once your visa has been approved.
READ ALSO- Play Store Install in Jio Phone: How to Download?
Please check your email for your registration number and a link to your online tracking profile. This email can also be used to access your online account. It's important to remember that the email isn't sent until after you arrive.
ICA Smart Services: How to Use Them.
As soon as you have your tracking number from the immigration and labour authorities, you can begin scheduling appointments.
As soon as you know the date and time of your desired visit, you can book an appointment directly from the website. If you make an appointment, you'll be required to appear at the designated office on the specified date and at the specified hour.
You can also set up a meeting with a Dubai Land Department official. To change your visa or residency admission process, the officer will provide you with an appointment confirmation. To apply for a UAE visa, you can print off this confirmation.
READ ALSO- Tweak Fire Com: How Can I Get and Install?
To complete the transaction, you must pay a service fee to the Dubai Land Department. For visa applications at the Dubai Land Department, you must submit the service fee and payment receipt in person, as well as your visa application. Failure to comply with your visa or residency entrance deadlines may result in further monetary penalties being levied against you. You could be deported or barred from entering the United Arab Emirates.
Do I Have Ica Approval? How Do I Find Out?
How Can I Find Out if the Uae Ica Has Approved My Application?
For ICA permission, go to Resident Services.
Passport number, passport-type and nationality must be entered.
Once you've clicked Check, you can continue.
If the status message is green, the ICA has approved the application.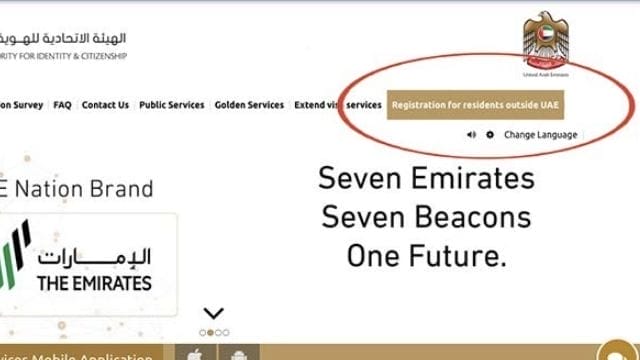 It's best to wait and try again if the status message is red.
Conclusion
Travellers arriving in Sharjah or Ras Al Khaimah on an Air Arabia flight with a newly granted e-visa must register with ICA Smart Travel Services (ICA Smart Services) before departure, according to the airline's requirements.
Passengers returning to the United Arab Emirates have been advised by Air Arabia to check their entrance status on the government's Smart Services website before booking a trip and to bring a copy of their passport and resident visa with them.