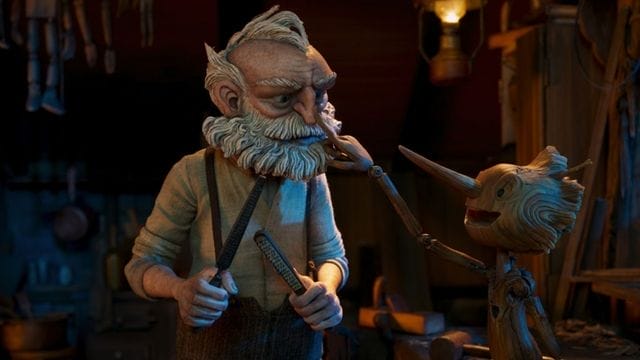 Guillermo Del Toro Addresses the Sociopolitical Context of Pinocchio.
When it was released on Disney+ a month ago, the live-action recreation of Disney's own Pinocchio cartoon film from 1940 did not exactly reinvent the wheel. However, the impending gothic adaptation of Carlo Collodi's original story that Guillermo del Toro is working on seems to be a whole different animal. The new movie, which was co-directed by Mark Gustafson, is notable for being the first animated movie that Guillermo del Toro has ever directed. In any case, it has a narrative thread in common with some of his other live-action productions that have received the highest critical acclaim.
At a recent promotional event (as reported by The Hollywood Reporter), del Toro mentioned one significant detail that distinguishes his Pinocchio from prior adaptations of the story. The events of the majority of adaptations often take place close to the same time as Collodi's novel was first published in 1883.
In spite of this, del Toro decided to put his movie in the 20th century during the fascist dictatorship that was led by Italian dictator Benito Mussolini. Del Toro is not afraid to base his movies on actual events that occurred during times of civil unrest in their own countries. For example, the events of The Devil's Backbone and Pan's Labyrinth both took place during and, in the case of the latter, following the Spanish Civil War. But with Pinocchio, the societal and political environment enabled him to retell the narrative of the wooden puppet in a daringly original manner.
"The three movies are about kids coming up against something that has to do with war and bloodshed," said del Toro. "The movies are all connected in some way." "I believe that for me, it has always been the movies about parenthood and about what it is like to be a father or a son. And I believe that in those versions, fascism appears to be preoccupied with a father figure of a different kind, in addition to the need to deliver ourselves to a father who unifies ideas. Therefore, in my opinion, it serves both as a backdrop and as a source of interesting subject material.
It's possible that this won't be the only method del Toro intends to go against the grain of things. In point of fact, it seems as though we may anticipate a very different ending for the main character of the movie.
"There is Carlo Collodi's Pinocchio, there is Walt Disney's Pinocchio, and there is Guillermo del Toro's Pinocchio," concluded del Toro. "For me, there is Carlo Collodi's Pinocchio, there is Walt Disney's Pinocchio, and there is Guillermo del Toro's Pinoc "Because the question that interested me the most was this: Can I construct a Pinocchio that glorifies disobedience rather than obedience? Can I write a version of Pinocchio in which, if he behaves himself throughout the story, he doesn't have to turn into a real boy at the end?