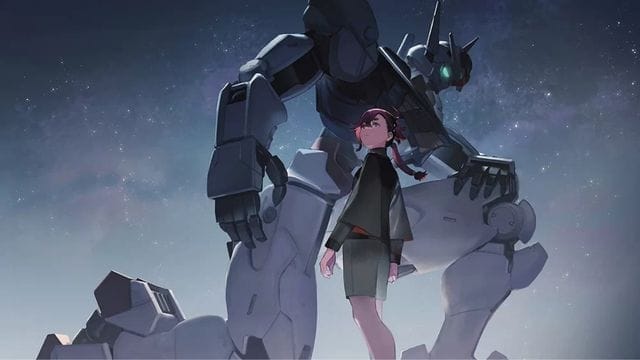 Does "Mobile Suit Gundam the Witch From Mercury" Exist on Netflix?
Netflix users in certain regions of Asia can watch new episodes of Mobile Suit Gundam: The Witch From Mercury every weekend; but, unlike some of the other Mobile Suit Gundam programmes, this one will not be available worldwide.
Yoshiyuki Tomino and Hajime Yatate are the brains behind the new science fiction animated series based on the widely watched and critically acclaimed Gundam series. The plot revolves around "a girl with a good heart who hails from the distant planet of Mercury and who attends a school that is managed by the corporation that dominates the mobile suit industry."
There are many talented voice actors contributing their talents to the new show, including Atsushi Ono, Kana Ichinose, Kazue Komiya, Lynn, Makoto Furukawa, and Masako Katsuki. The programme debuted on Japanese television networks TBS and MBS, both of which are affiliated with the JNN, on October 2, 2022 and is still running.
Where on Netflix Do New Episodes of Mobile Suit Gundam The Witch From Mercury Come Out Every Week?
The following locations started receiving new episodes of Mobile Suit Gundam: The Witch From Mercury on October 9, 2022:
Netflix Japan
Netflix Hong Kong
Netflix Malaysia
Netflix Philippines
Netflix Singapore
Netflix Thailand
Netflix India
You are able to watch the programme in its original Japanese language on Netflix, and you can also choose to have it subtitled in English, Malay, Traditional Chinese, or Simplified Chinese.
Additionally, new episodes of the anime soccer show Blue Lock are being added to Netflix in these particular regions each and every week.
Where Can You Watch Mobile Suit Gundam The Witch From Mercury if You Live Outside of Asia?
According to a post on Crunchyroll's blog about how to watch the episode, the rights to the show were exclusively sold to the streaming service outside of Asia.
The blog post says:
Different services may have different times for streaming.
Please visit the website of each platform for more information about schedules and areas.
Crunchyroll is in charge of hosting the show. It includes the audio in its original Japanese form, and you have the option of subtitling it in one of the following languages: English, Spanish, French, or German.
The classic anime series Mobile Suit Gundam is still accessible to stream on Netflix in many countries and regions, including the United States. In June of 2021, a box set containing a number of movies and specials was made available for purchase.
Following that, Netflix made the purchase of the global rights to Mobile Suit Gundam Hathaway, which is scheduled to premiere in July of 2022.