Are JT And Uzi Still Together in 2023? Here's What We Know
Are JT And Uzi Still Together in 2023? If you're a fan of rap music, you've likely come across the names JT and Uzi, two of the hottest stars in the industry.
Not only have they made headlines for their music, but also for their relationship. But the big question as of 2023 is: are they still a couple or have they called it quits for good?
In this article, we'll provide a concise overview of their romance, from how they met to when they made their relationship public, and the reasons behind their breakup. Read on to dive into the drama surrounding JT and Uzi.
Who Are JT And Uzi?
JT and Uzi are both well-known rappers who've had an on-and-off relationship over the past few years. JT is one half of the hip-hop duo City Girls, famous for tracks like "Act Up" and "Twerk".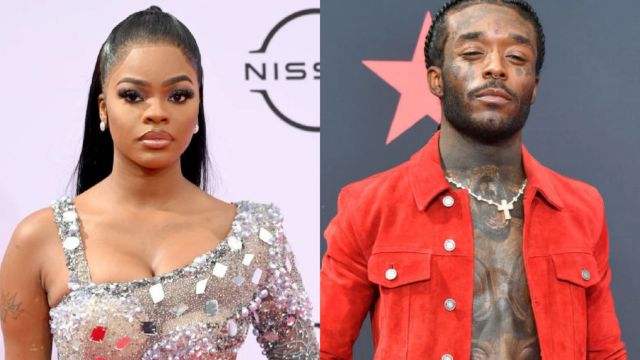 Uzi is a solo artist who gained fame with his hit "XO Tour Llif3" and his album Eternal Atake. But as of 2023, are they still an item? Here's the scoop on their romance.
When did JT And Uzi Meet?
JT and Uzi first crossed paths in 2018 when Uzi reached out to JT on Instagram through direct messages. JT later disclosed this in a 2020 interview with The Shade Room, describing Uzi as "very consistent" and "very persistent" in his pursuit.
She also mentioned that they had much in common and that he made her laugh. However, at that time, JT was serving a prison sentence for credit card fraud, so their communication was limited to phone calls and letters.
When did JT And Uzi go Public?
The couple kept their relationship under wraps for quite some time until they finally confirmed it in March 2021. Uzi expressed his love for JT in a tweet, and she responded by saying she loved him even more.
They also shared photos and videos of themselves on social media, displaying their affection and exchanging lavish gifts. For instance, Uzi gifted JT a $350,000 McLaren for her 29th birthday in December 2021.
Are JT And Uzi Still Together in 2023?
JT and Uzi have experienced their fair share of ups and downs in their relationship. They briefly broke up in August 2021 after Uzi accused JT of ending things over something he didn't do.
They even unfollowed each other on Instagram, sparking breakup rumors. However, they swiftly reconciled and reconnected on social media. They also made a joint appearance at the 2023 BET Awards in June, where Uzi performed alongside Ice Spice.
Nonetheless, things took a turn for the worse at the same event when JT threw her phone at Uzi and exchanged harsh words, including calling him derogatory names. This altercation appears to have been triggered by Uzi's song lyrics that mentioned Ice Spice, implying a romantic encounter. Ice Spice was present at the awards show, which may have fueled JT's anger.
Since then, JT declared herself single on Twitter in November 2022, seemingly marking the end of her relationship with Uzi. However, she hasn't provided further details about the breakup, and Uzi has not publicly responded to her tweet.
What Happened Between Them?
The exact reasons behind JT and Uzi's breakup remain unclear. Some fans speculate that Uzi may have been unfaithful to JT with Ice Spice or other women, while others think compatibility issues or personal problems may have played a role.
Some still hope for a potential reconciliation, as they've had on-again, off-again dynamics in the past.
More:
Conclusion
JT and Uzi, two talented rappers, shared a tumultuous relationship that lasted for several years. Their story includes an online meeting, a public declaration of love, multiple breakups, and reconciliations until they seemingly parted ways in late 2022.
Fans are left curious about the reasons behind their split and whether a reunion might be on the horizon.